printer friendly version
Five ways to grow your security installation business
Issue 7 2022 Editor's Choice, Integrated Solutions, Security Services & Risk Management
Running your security installation business is hard. Growing it is harder. Finding time to work on the business (strategic stuff) as well as do things in the business (operational stuff) can be tricky when you only have so many hours in a day.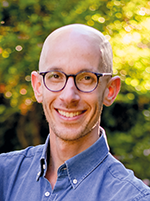 Charles Freedman.
I'm privileged to speak to hundreds of installation businesses every month. When I ask them how they're growing their business, many look at me blankly. It turns out that for lots of business owners in our industry, their approach to growth often involves staring helplessly at the phone and hoping it will ring.
In considering how you're hoping to grow your business, it's important to accept a simple truth: the time you spend on growing your business translates directly to how it grows. If the story above sounds familiar, don't worry. Instead, let's explore what you can do differently today that can help you grow your business tomorrow.
1. Ask your customers
When thinking about growth, it's new customers that spring to mind. But did you know it can cost up to five times more to acquire a new customer than to retain an existing one? An average ServCraft installer has 700 customers on their database. Do you know how many are on yours? Imagine you could find out if there's something you could do for them? You can – just ask!
A WhatsApp broadcast list holds 256 people. A group holds 512. It takes less than 30 minutes to get your customers into multiple lists and then you can talk to them easily. Marketing automation companies like mailchimp.com (USA) or everlytic.com (SA) allow you to send personalised emails and texts to your customers, and offer cheap or free versions to get you started. Whether you're checking in, asking for referrals, sharing a promotion, or offering a new product or service, asking your existing customers is the quickest (and cheapest) way to find new business.
2. Outsource lead generation
When something breaks or people are looking to upgrade, often the first place they go is Google. Getting to the top of a search results like is both an art and a science, and trying to get there yourself isn't easy (or recommended). Lead generation companies like bark.com, snupit.co.za or localpros.co.za specialise in being at the top and converting clicks into leads. They send you leads you can quote on and only pay a fee if you win the work. Easy.
Winning on these platforms requires being on top of your leads. Often you'll be competing with other companies, so the quicker you can get a quote out the higher the chance of winning the work. So whether it's you or someone in your team, making sure you're ready to respond when the lead comes through is essential in getting the most from this channel.
3. Invest in digital marketing
Digital marketing can be wildly intimidating. Websites, social media, pay per click, SEO… the more you learn about it, the more you realise how little you know and how complex it can be. Don't panic. Starting with the basics can be enough. Make it easy for customers to find you. Make a good first impression. Share what problems you can help them solve. Make it easy for them to connect with you.
Building an awesome website isn't as hard as it used to be. You can choose to build your own with platforms like wix.com or squarespace.com, or you can google local partners to help you out – often at very reasonable prices. Social media pages are even easier to create and maintain. Have a look and see what competitors or companies in other industries are doing to find inspiration.
Remember that your website or social media page is your chance to make a good first impression on your prospective customers. Whilst you might not want to over-invest, make sure that what customers see represents the quality and value of your brand so you don't sell yourself short. If in doubt, get started and ask for help as you go.
4. Get involved in business networks
The saying "it's who you know, not what you know" rings true across all businesses. Security installation is often locally oriented, and jobs will often be linked to larger projects with different service providers.
Communities like Business Network International (bni.co.za) and BBN (bbnbusinessnetwork.co.za) exist to support members to help each other grow their business by providing regular and focused interactions. Religious, cultural or social communities can also add huge value when nurtured over time.
Relationships take time to build, and trust and reputation need to be earned. Investing in building networks today will help you reap rewards tomorrow. It's also good to know you're not alone and share the journey with other business owners.
5. Gear for growth
So let's say you do these things and suddenly you get 50% more leads than last month. Can you actually deliver the work well? Or do you risk either leaving opportunities on the table or underwhelming your customers? Taking time to think forward, plan and invest in the people, processes and technology that will power your growth is as important as getting more leads.
This doesn't mean hiring an army or building the Starship Enterprise to run your business. It might mean having a pipeline of partners, technicians or apprentices ready in case you need help with the volume or want to upgrade from paper and Excel to a job-management tool to make sure nothing falls through the cracks and you can spend less time on admin.
Change is hard. But if you're not prepared to change how you're spending your time, don't expect a different outcome. You're the only person that can grow your business – and it starts by thinking about how you're spending your time. Remember that something is better than nothing, and in business, momentum beats perfection every time.
Charles Freedman is the CEO of ServCraft (www.servcraft.co.za), a South African-designed and -built job management software for security installations and other field service businesses.
Further reading:
Gallagher Security releases Command Centre v9
Gallagher News & Events Access Control & Identity Management Integrated Solutions
Richer features, greater integrations, with the release of Gallagher Security's Command Centre v9 security site management software designed to integrate seamlessly with various systems and hardware.
Read more...
---
The human factor side of video management systems
Leaderware Editor's Choice Surveillance Risk Management & Resilience
A video management system (VMS) is central to, and the most vital element to any control room operation using CCTV as part of its service delivery, however, all too often, it is seen as a technical solution rather than an operational solution.
Read more...
---
Get the basics right to win more business
ServCraft Editor's Choice Risk Management & Resilience
The barriers to entry in security are not high. More people are adding CCTV and fencing to their repertoire every year. Cowboys will not last long in a space where customers trust you with their safety.
Read more...
---
Integrating farming and security solutions for productivity
Security BIS Agriculture (Industry) Integrated Solutions
Security challenges are a harsh reality in South Africa, particularly for those in remote areas. Sadly, recurring rural crimes like farm attacks and livestock theft are part of the farming community's lives.
Read more...
---
All aspects of data protection
Technews Publishing Editor's Choice Information Security Infrastructure AI & Data Analytics
SMART Security Solutions spoke to Kate Mollett, Senior Director, Commvault Africa, about the company and its evolution from a backup specialist to a full data protection specialist, as well as the latest announcements from the company.
Read more...
---
Global strength, local craft
Impro Technologies Editor's Choice
Impro Technologies is a resounding success story. Started in South Africa, the company remains true to its roots and still designs and manufactures its access control systems and solutions in the country.
Read more...
---
Tech developments lead hologram growth in 2024
News & Events Security Services & Risk Management
Micro-lenses, micro-mirrors and plasmonics are among the rapidly-emerging optical devices that have evolved on the back of holographic and diffractive technologies, and are seen as part of the natural evolution of optical science by R&D teams.
Read more...
---
South Africans play a role in becoming scam victims
Editor's Choice Risk Management & Resilience
The South African fraud landscape is becoming increasingly risky as fraudsters and scammers look to target individuals with highly sophisticated scams, in an environment where it is becoming increasingly difficult for lawmakers and authorities to bring these criminals to justice.
Read more...
---
Service orientation and attention to detail
Technews Publishing Editor's Choice Risk Management & Resilience
Lianne Mc Hendry evolved from working for an accounting firm to an accomplished all-rounder familiar with the manufacturing, distribution, and system integration aspects of the security industry value chain.
Read more...
---
Are you leaving money on the table?
Editor's Choice Security Services & Risk Management
How many customers have you helped since starting your business? Where does most of your new business come from? If the answer is not from your database's existing customers, you might have a problem.
Read more...
---