printer friendly version
Fire-safety risks during load shedding
Issue 7 2022 News & Events, Fire & Safety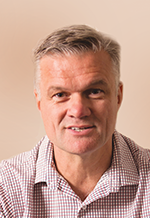 Michael van Niekerk.
The current load shedding implemented by electricity utility Eskom, as it faces a shortage of generation capacity due to a combination of maintenance and unplanned breakdowns, poses a heightened fire risk for homeowners and their families, warns ASP Fire CEO, Michael van Niekerk.
This follows a recent media report of an Eastern Cape family of seven losing everything when a fire engulfed their house after their electricity was restored following load shedding. The family of seven was forced to flee, seeking refuge in a rondavel.[1]
Van Niekerk urges all homeowners to put basic fire-risk mitigation measures in place to protect both their families and properties. The first thing homeowners need to do in the event of load shedding is to ensure all power sources are switched off. "This might sound like common sense, but it is very easy to forget to do so when the power goes off unexpectedly and your home is suddenly plunged into darkness."
Another risk factor is using candles as a light source, which need to be extinguished immediately once the power supply is restored. Homeowners need to ensure that candles are positioned correctly so that, if they fall over, they do not pose a fire risk. Any candles must be placed in proper containers to prevent this from happening.
Van Niekerk advises homeowners to invest in a small fire extinguisher for the home and to ensure all residents not only know where it is placed so it can be accessed readily in darkness, but that everyone in the home knows how to operate it effectively in the event of a fire.
Fire-prevention legislation tends to focus on commercial and retail spaces rather than standalone residential dwellings, where there is no regulatory requirement to have fire extinguishers, hose reels or even automatic sprinklers installed, which is also prohibitive from a cost point of view. However, van Niekerk urges homeowners to have some fire prevention strategy in place, even if it just means having a fire extinguisher located at a central point such as a garage.
Homeowners are increasingly opting for backup gensets to supplement grid power in the event of load shedding, but these pose their own safety and risk issues.
"If the power goes out and you switch your genset on, only to find that it is out of fuel, for example, the last thing you want to do is attempt to refill that genset while it is running, or while the engine or exhaust is hot, as this poses a serious risk of causing a fire as the genset can cause the fuel to combust," cautions van Niekerk.
Reference
[1] https://www.news24.com/news24/southafrica/news/family-loses-everything-in-house-fire-allegedly-sparked-by-load-shedding-20220916
Further reading:
Pentagon appointed as Milestone distributor
Elvey Security Technologies News & Events Surveillance
Milestone Systems appointed Pentagon Distribution (an Elvey Group company within the Hudaco Group of Companies) as a distributor. XProtect's open architecture means no lock-in and the ability to customise the connected video solution that will accomplish the job.
Read more...
---
Re-introduction of the booking system
PSiRA (Private Security Ind. Regulatory Authority) News & Events
[Sponsored] PSiRA is reintroducing the booking system for branch visits. Effective Monday, 4 December 2023, clients will be required to book a slot to visit any PSiRA branch.
Read more...
---
From the editor's desk: A sad but exciting goodbye
Technews Publishing News & Events
Welcome to the final monthly issue of SMART Security Solutions. This is the last issue of the year and the last monthly issue we will print. The SMART Security Solutions team wishes all our readers and advertisers a relaxing festive season and a peaceful and prosperous 2024.
Read more...
---
Regal celebrates successful golf day
Regal Distributors SA News & Events
Regal Distributors held its first official Regal Golf Day on 18 October at the Glendower Golf Course in Johannesburg. SMART Security Solutions was there on a hot summer's day to meet many players and sponsors around the course.
Read more...
---
Gallagher Security releases Command Centre v9
Gallagher News & Events Access Control & Identity Management Integrated Solutions
Richer features, greater integrations, with the release of Gallagher Security's Command Centre v9 security site management software designed to integrate seamlessly with various systems and hardware.
Read more...
---
Regal launches direct-to-branch WhatsApp communication
Regal Distributors SA News & Events
With a quick scan of a QR code and a few taps on your phone, installers, integrators, technicians or even end-users can chat directly with the team at their preferred Regal branch via WhatsApp
Read more...
---
FM Expo highlights industry trends and challenges
Securex South Africa News & Events Facilities & Building Management
Keeping tabs on what is happening within the building/facilities management arena can be frustrating, however, a quick way to find out what current trends, challenges, and solutions are available can be found at the Facilities Management Expo.
Read more...
---
South Africa shows a 1200% increase in deepfake fraud
News & Events Risk Management & Resilience
Sumsub released its third annual Identity Fraud Report of the year, analysing identity fraud across industries and regions based on millions of verification checks across 28 industries and over 2 million fraud cases.
Read more...
---
Projections for 2024's Advanced Threats Landscape
News & Events Information Security
Kaspersky Global Research and Analysis Team (GReAT) experts offer insights and projections for 2024 in the Kaspersky Security Bulletin, with a focus on the evolution of Advanced Persistent Threats (APT).
Read more...
---
Helping South African university students and staff to stay safe
News & Events
Buzzer is a free mobile app that allows users to quickly and easily report incidents of crime, violence, or harassment to campus security and other relevant authorities.
Read more...
---