printer friendly version
Sophos MDR service compatible with third-party technologies
Issue 6 2022 News, Cyber Security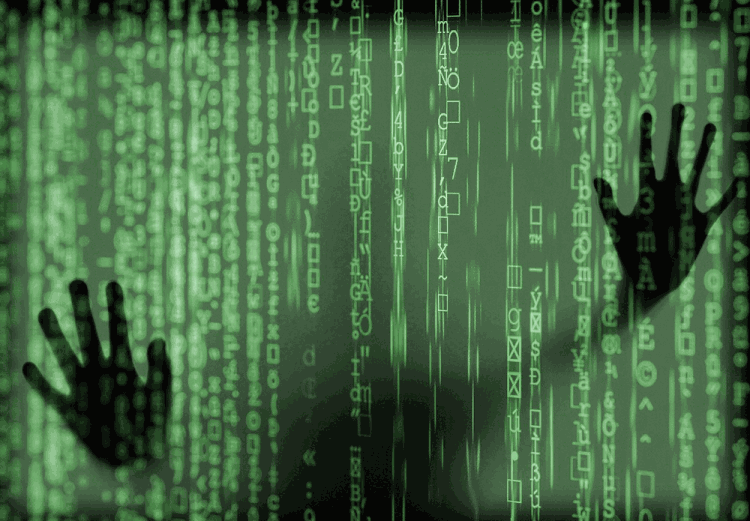 Sophos has launched new third-party security technology compatibilities with Sophos Managed Detection and Response (MDR) to better detect and remediate attacks with speed and precision across diverse customer and operating environments. The service, with more than 12 000 customers, now integrates telemetry from third-party endpoint, firewall, cloud, identity, email and other security technologies as part of the Sophos Adaptive Cybersecurity Ecosystem.
"The complexity of modern operating environments and the velocity of cyberthreats make it increasingly difficult for most organisations to successfully manage detection and response on their own, and the need for always-on security operations has become an imperative," said Joe Levy, chief technology and product officer at Sophos. "As with a shield, cyber-risk mitigation technology can aid in defence, however, unless you use that protection to react, the system will eventually fail; a determined attacker will eventually defeat technology alone. Our teams of experts can now detect and remediate threats across a broad range of environments, including complex, multi-vendor scenarios, before those threats turn into something more damaging, like ransomware or a widescale data breach. MDR is often the difference between defence success and failure in real-world situations."
Sophos MDR is now compatible with security telemetry from vendors such as Microsoft, CrowdStrike, Palo Alto Networks, Fortinet, Check Point, Rapid7, Amazon Web Services (AWS), Google, Okta, Darktrace and many others. Telemetry can be automatically consolidated, correlated and prioritised with insights from the Sophos Adaptive Cybersecurity Ecosystem and the Sophos X-Ops threat intelligence unit. Sophos MDR's set of third-party security integrations is enabled by technology that Sophos acquired through SOC.OS in April 2022.
Leveraging bespoke data processing and correlation techniques across this broad set of telemetry, the Sophos MDR operations team is able to quickly understand the who, what, when and how of an attack, and is capable of responding to threats across customers' entire ecosystems within minutes. The Sophos MDR operations team can also use third-party vendor telemetry to conduct threat hunts and identify attacker behaviours that evade detection from deployed toolsets.
"The approach that many cybersecurity technology providers have taken with their extended detection and response, and their resulting MDR offerings, is to focus on integrating only their own proprietary hardware and software products, resulting in a closed and limited ecosystem offering. The challenge of this approach is that attributes of existing IT architectures may not be negotiable, given the realities of commercial contracts, technical debt or IT complexity," said Frank Dickson, group vice president for IDC's Security and Trust research practice. "By expanding its MDR offering to include compatibility with third-party cybersecurity products, Sophos is delivering a more technology-agnostic managed service that truly meets customers where they are and the realities they are forced to embrace."
Sophos MDR is customisable with different service tiers and threat response options. Customers can choose whether to have the Sophos MDR operations team execute full-scale incident response, provide collaborative assistance for confirmed threats or deliver detailed alert notifications for their security operations teams to manage themselves.
Credit(s)
Further reading:
Improving data security for a hybrid society
News
Researchers from Tokyo University of Science develop a method that can perform computations with encrypted data faster and at a lower cost than conventional methods, while also improving security.
Read more...
---
Cybersecurity in 2023: The latest trends and developments
News
In 2023, experts predict that several trends will shape the cybersecurity landscape, including the growing use of artificial intelligence (AI), the increasing focus on the Internet of Things (IoT), and the rise of quantum computing.
Read more...
---
Enterprise threats in 2023
News Cyber Security
Large businesses and government structures should prepare for cybercriminals using media to blackmail organisations, reporting alleged data leaks, and purchasing initial access to previously compromised companies on the darknet.
Read more...
---
Trends in the proptech industry for 2023
News
By mixing real estate with technology to optimise industries, create new ones, and generate efficiencies or capabilities that improve revenue generation, something as fundamental as the concept of parking has been turned on its head.
Read more...
---
Free-to-use solar score for South African homes
Technews Publishing Editor's Choice
The LookSee Solar Score is one of the first of its kind to provide insight into the potential of solar power for South Africa's residential properties.
Read more...
---
CA Southern Africa unmasks container security
Technews Publishing IT infrastructure Cyber Security
Adoption of software containers has risen dramatically as more organisations realise the benefits of this virtualised technology.
Read more...
---
Gallagher to showcase new Controller 7000 single door
Technews Publishing Access Control & Identity Management Products
Gallagher will be showcasing its latest access control innovation, the Controller 7000 Single Door on its stand at Intersec Dubai from 17-19 January 2023.
Read more...
---
31 percent of all IoT SIMs managed with third-party IoT CMPs
News Integrated Solutions
Berg Insight recently released new findings about the market for IoT connectivity management platforms (CMPs), a standard component in the value proposition from mobile operators and IoT MVNOs around the world.
Read more...
---
Off-highway vehicle telematics systems
News
The installed base of off-highway vehicle telematics systems to reach 12.2 million units worldwide by 2026, says Berg Insight.
Read more...
---
Fast, reliable and secure cloud services
Technews Publishing Editor's Choice Cyber Security IT infrastructure
Security and speed are critical components of today's cloud-based services infrastructure. Cloudflare offers a range of services supporting these goals beyond what most people think it does.
Read more...
---