printer friendly version
Challenges, trends and predictions for open-source
Issue 6 2022
IT infrastructure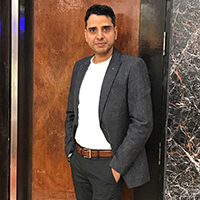 Sarthak Rohal.
In life, the only constant is change. Open-source projects are no exception, having undergone massive transformation in recent years. Some changes have benefited users at large, while others have hindered innovation. Nonetheless, open-source persists in popularity and is still meeting its original objectives of being fully open, accessible and 'free'.
It still has the potential and promise to be a game-changer for industries the world over. The adoption of open-source is expected to continue with the same level of enthusiasm and, for business applications, open-source software (OSS) is often the first choice. Although early advocates focused on lowering costs, a deepening ecosystem of integration and developer skillsets focused on open-source solutions has cemented the importance of open-source in the enterprise.
According to a Red Hat survey on The State of Enterprise Open-source, 69% of IT professionals indicated that OSS is either highly important or very significant. Let's take a look at what the future holds for businesses and OSS.
OSS:choosing the future
Open-source has become recognised as the top choice for software development for companies concerned with remaining future-fit, as it permits IT departments to get their ideas to market faster. Open-source plays an important role in high-tech industries in particular, as it eliminates the need for expensive licences, enabling software to be installed with no fees and no limit on the number of software installations. The move from proprietary software toward OSS is accelerating rapidly and is expected to play a larger role in emerging technologies over the next two years.
Enterprise open-source continues to gain at the expense of proprietary software and this shift has not been subtle, particularly considering that enterprise software deployments are not generally known for rapid change. Some mature enterprise-grade OSS faces a lower risk of becoming obsolete because of the developing community's involvement. Conversely, companies relying on proprietary software run the risk of software getting discontinued or paying more over time since digital technology is rapidly evolving.
Driving forces behind OSS adoption
Open-source enables cost and time savings for businesses while improving efficiency and contributing to increased developer satisfaction and flexibility. Critically, eliminating vendor lock-in is becoming more important for organisations, which is enabled by the reusability of open-source developed features as adoption increases. Today, 83% of organisations continue to contribute to open-source, and nearly half have a policy in place that governs their contributions.
Enabler of business strategy
The biggest strategic consideration is the fact that open-source is free. This allows the company to spend time and money only on developing the tools or functionality it requires, without having to start from scratch. The less money spent on a product, the lower its end price, which makes it more attractive to potential subscribers. Accordingly, open-source is the gateway to the future, with web, mobile and cloud solutions increasingly being built on open-source infrastructure. Some data and analytics solutions are only available in open-source and future architectures are highly likely to be based on open-source. The same goes for web solutions, where almost all (with the exception of Microsoft's cloud) are based on open-source solutions.
The move to an OSS must be planned carefully, which requires a thorough evaluation to be conducted. The right support will be necessary in order to ensure that organisations maintain high availability, reliability and scalability. This can be done by:
● Setting up an open-source programme office in the commission.
● Enhancing the software repository.
● Revising software distribution practices.
● Enabling and creating innovation with open-source labs.
● Developing skills and recruiting expertise.
● Increasing outreach to communities.
● Integrating open-source in internal IT governance.
● Ensuring OSS security.
● Engaging a trusted partner to facilitate the journey.
OSS will soon be the foundation for all architectures, making it a safe bet moving forward. However, with every step into new territory, it is important for companies to be prepared and informed along their journey. Thus, when implementing OSS into the business strategy, it is necessary to keep the following principles in mind: think open, transform, share, contribute, secure, and stay in control.
Further reading:
Rack-mounted, three-phase online UPS
Security Services & Risk Management IT infrastructure Products
The new Eaton 93PX 15-20 kVA UPS combines high efficiency with a compact footprint, lower TCO, and improved cybersecurity to provide stable power for critical IT, industrial, manufacturing, and medical applications.
Read more...
---
Automated, real-time traffic analysis and ML-based mitigation
IT infrastructure Products
NetScout Systems has launched Adaptive DDoS Protection for its Arbor Threat Mitigation System (TMS) to dramatically improve the detection of distributed attacks that dynamically change vectors and target numerous destination IP addresses at once.
Read more...
---
Five reasons why your board should push cybersecurity 'boundaries'
Security Services & Risk Management IT infrastructure
From a technological perspective, micro-segmentation of your IT security environment can be viewed as a way to identify, isolate and curtail the reach of any threat – even once it is in your network.
Read more...
---
Plan to use AI? Get your data ready
Integrated Solutions IT infrastructure
Artificial Intelligence (AI) is often perceived as an intelligent system that can handle any task. However, this notion crumbles when the AI is given poorly formatted or incorrect data. You cannot simply provide a few spreadsheets or databases to AI and expect it to work flawlessly.
Read more...
---
The future of innovative business lies at the edge
IT infrastructure
Connectivity issues previously limited Edge's potential, but innovations like 5G and IoT have made it seamless. The data generated by connected devices enhances analytics, and AI improves customer experiences.
Read more...
---
AI-powered cyber protection for consumers
IT infrastructure Cyber Security
Acronis Cyber Protect Home Office is designed for the evolving landscape of cyber threats by integrating Acronis' cyber protection and secure backup solutions, combining AI-powered defence mechanisms, robust data backup, remote management tools, and mobile device protection.
Read more...
---
Paratus signs re-seller agreement with Starlink for Africa
News IT infrastructure
Pan-African telco and network services provider Paratus Group announced it has entered an agreement as a distributor for Starlink's high-speed services across the African continent, available immediately in Mozambique, Kenya, Rwanda and Nigeria.
Read more...
---
What is the 3-2-1 rule
IT infrastructure
Data corruption is a bit like a car accident. It does not happen often to a person, but when it does, even a minor fender bender can create inconvenience, and a major smash can cause months, even years, of problems.
Read more...
---
Undersea cable incidents highlight need for network resilience
IT infrastructure
South Africa's undersea cable network is an indispensable digital lifeline, tethering the country to the global digital community. Daily, these cables process terabytes of data, underpinning near every local sector.
Read more...
---
Secure backup strategies imperative for business continuity
IT infrastructure Cyber Security
Cybercrime is on the rise, and businesses need to adjust how they manage their data to fend off attackers, or risk irreparable damage, writes Lisa Strydom, Senior Manager Channel and Alliance for Africa at Veeam Software.
Read more...
---