printer friendly version
Don't focus on IoT technology, rather on the outcomes
Issue 6 2022
IT infrastructure
While many believe the Internet of Things (IoT), as a network of technology solutions, can solve several real-world problems, the adoption thereof in Africa has been limited to a handful of industries to date and it has been slower than anticipated.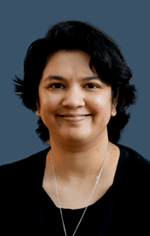 Shazia Vawda.
According to Shazia Vawda, co-founder and CTO of The Awareness Company, the true value of IoT will only be realised once we move beyond just the technology and elevate it to the next level. The Awareness Company is a data analytics company that turns data into stories that enable fast, data-driven decision-making to drive business value.
"IoT in its simplest form is just what the term says. It's about connecting everything out there in the world so that we can get data back from it faster. So, whether it's people, machines, sensors or anything else, it is about connecting them so that they can talk to each other and talk to us to give us information that we can use to make better decisions."
She says that IoT can play a significant role in addressing several societal problems, including those encapsulated in the United Nations Development Goals, but it is about how the technology is applied. "Many aspects of the UN Development Goals can be addressed through IoT if you elevate it to the next level. So, it is not about looking at it as a technology, but making it useful. Only then can we truly start addressing things like health and wellness, food security and sustainable agriculture. We can also start addressing safety and security in communities and we can look at energy efficiency and mitigating the risk of climate change," says Vawda.
"These sound like lofty goals, but in reality, if you break it down and start working from the bottom up by determining what type of information you need, then you can bridge the gap between the technology on the ground and achieving these goals."
This can, however, only be achieved by moving away from the technicalities of the technology and focusing more on the outcomes. "It is about how you elevate it and apply the technology to solve those problems to have an impact," Vawda says. "Just putting sensors down and installing cameras, or adding an IoT device, is not solving the problem. You need to think further about how to provide additional value."
Vawda believes one of the challenges in driving large-scale adoption of IoT has been that the industry is still creating the building blocks of the technology and only then it can be taken to the next level. "Even though we are seeing increased momentum in the adoption of IoT, there are still some challenges, such as ensuring that we have the required connectivity so that everything can be connected to give us this data. That is still very nascent, not only in South Africa but other parts of the continent as well, but we need to work towards putting the building blocks in place so that everything can be smart and connected so that we can get to the next level of value from IoT."
She concludes by saying that as big as it is, IoT is still a growing space, but she believes eventually it will be everywhere. "That is something that we have to embrace. It is the fastest way for us to ensure that we make faster, data-driven decisions and take more meaningful action so that we can truly solve problems and change the world. It's there, now we just need to embrace it and use it more effectively."
Further reading:
Rack-mounted, three-phase online UPS
Security Services & Risk Management IT infrastructure Products
The new Eaton 93PX 15-20 kVA UPS combines high efficiency with a compact footprint, lower TCO, and improved cybersecurity to provide stable power for critical IT, industrial, manufacturing, and medical applications.
Read more...
---
Automated, real-time traffic analysis and ML-based mitigation
IT infrastructure Products
NetScout Systems has launched Adaptive DDoS Protection for its Arbor Threat Mitigation System (TMS) to dramatically improve the detection of distributed attacks that dynamically change vectors and target numerous destination IP addresses at once.
Read more...
---
Five reasons why your board should push cybersecurity 'boundaries'
Security Services & Risk Management IT infrastructure
From a technological perspective, micro-segmentation of your IT security environment can be viewed as a way to identify, isolate and curtail the reach of any threat – even once it is in your network.
Read more...
---
Plan to use AI? Get your data ready
Integrated Solutions IT infrastructure
Artificial Intelligence (AI) is often perceived as an intelligent system that can handle any task. However, this notion crumbles when the AI is given poorly formatted or incorrect data. You cannot simply provide a few spreadsheets or databases to AI and expect it to work flawlessly.
Read more...
---
The future of innovative business lies at the edge
IT infrastructure
Connectivity issues previously limited Edge's potential, but innovations like 5G and IoT have made it seamless. The data generated by connected devices enhances analytics, and AI improves customer experiences.
Read more...
---
AI-powered cyber protection for consumers
IT infrastructure Cyber Security
Acronis Cyber Protect Home Office is designed for the evolving landscape of cyber threats by integrating Acronis' cyber protection and secure backup solutions, combining AI-powered defence mechanisms, robust data backup, remote management tools, and mobile device protection.
Read more...
---
Paratus signs re-seller agreement with Starlink for Africa
News IT infrastructure
Pan-African telco and network services provider Paratus Group announced it has entered an agreement as a distributor for Starlink's high-speed services across the African continent, available immediately in Mozambique, Kenya, Rwanda and Nigeria.
Read more...
---
What is the 3-2-1 rule
IT infrastructure
Data corruption is a bit like a car accident. It does not happen often to a person, but when it does, even a minor fender bender can create inconvenience, and a major smash can cause months, even years, of problems.
Read more...
---
Undersea cable incidents highlight need for network resilience
IT infrastructure
South Africa's undersea cable network is an indispensable digital lifeline, tethering the country to the global digital community. Daily, these cables process terabytes of data, underpinning near every local sector.
Read more...
---
Secure backup strategies imperative for business continuity
IT infrastructure Cyber Security
Cybercrime is on the rise, and businesses need to adjust how they manage their data to fend off attackers, or risk irreparable damage, writes Lisa Strydom, Senior Manager Channel and Alliance for Africa at Veeam Software.
Read more...
---