printer friendly version
Considering cloud downtime insurance?
Issue 7 2022 Cyber Security, IT infrastructure, Security Services & Risk Management
Cloud downtime insurance has taken off in recent years, and with good reason. Downtime insurance providers cover clients for short-term cloud outages, network crashes and platform failures that last up to 24 hours. And they happen often.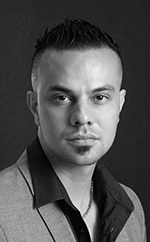 Byron Horn-Botha.
Cloud insurance provider Parametrix notes that, on average, one of the three major public cloud providers – Microsoft Azure, AWS and Google Cloud – has an outage lasting at least 30 minutes every three weeks.
As cloud computing becomes ubiquitous, more companies are exposed to incidents that cause downtime, which can be disastrous. Gartner cites the average cost of IT downtime at a staggering $5600 a minute. Let's also factor in the additional costs that don't necessarily show up as monetary losses, such as the cost of an interruption that pulls IT people away from their regular work to get your company back up and running.
It is one reason why cloud downtime insurance can be a helpful safety net for businesses, but it is not a complete solution. It's important to remember that this kind of insurance can't guarantee that your business remains in operation during a period of downtime. Whilst it will cover any short-term losses you incur, it will not cover the loss of goodwill, damage to your brand reputation, and loss of customer loyalty when your business can't deliver.
So, the bottom line is that instead of placing 100% reliance on cloud downtime insurance, businesses need to put strategies in place if they are to weather the cloud downtime storm and other unexpected events.
1: Have a sound recovery plan
Think your data is safe and secure when you move it to a cloud provider? Think again. Last year, a fire at the data centre of French web hosting service OVHcloud (Europe's largest cloud provider) caused the loss of massive amounts of customer data. It impacted government agencies, e-commerce companies and banks, to name just some entities.
Backing up your data to the cloud or on-premise is a critical and cost-effective first step in any disaster recovery plan – but this is only the beginning. It would help if you also had a plan to recover your data in an emergency quickly. You must also test your recovery plan often. You should simulate disruptions and see how well your recovery plan works. You should also regularly test your backup images and address any problems.
2: Implement your backup and recovery solution
Cloud security is not solely the responsibility of your cloud provider. It's your responsibility as well. Cloud providers usually promise to secure their infrastructure and services. But securing operating systems, platforms and data is your responsibility. Read the small print.
Cloud providers will not guarantee the safety of your data. No matter what cloud platform you use, the data is still owned by you, not the provider. Many cloud providers recommend that their customers use third-party software to protect their data.
You can comprehensively secure your data with a reliable cloud backup and recovery solution. You can also get the control you need. You should implement a cloud backup and recovery solution that protects your data by automatically backing up your information every 15 minutes, giving you multiple recovery points. It also guarantees that your data is continuously protected while providing quick access and visibility 24/7.
3: Be proactive: be data resilient
A lot of companies don't test their data recovery plans. Many don't even have a recovery plan, which is very short-sighted. It is crucial to be proactive, not reactive, and, above all, data-resilient.
A data resilience strategy ensures business continuity in the event of a disruption. It is built on recovery point objectives (RPOs) and recovery time objectives (RTOs), and you should regularly test to guarantee that the RPOs and RTOs can be achieved.
Your RPO determines your backup frequency. In essence, it's your tolerance for data loss. Some organisations can tolerate a data loss of 24 hours, so they back up their data every 24 hours. Their RPO is 24. Other businesses, such as those in finance and healthcare, absolutely cannot tolerate a data loss of 24 hours. Their RPOs are set to milliseconds.
Your RTO measures the downtime you can accept between a data loss and recovery. It's how long you can be down before your business incurs severe damages. Your RTO determines your disaster recovery plan investment. If your RTO is one hour, you need to invest in solutions that get you back up and running within that hour.
Establishing your RPO and RTO, and then implementing the solutions you need to achieve them, are the keys to data resilience.
Final takeaway
We live in a world of growing cybersecurity threats, more frequent natural disasters, and black swan events arriving in flocks. Every day, organisations are brought to their knees out of the blue. That's why more of them are purchasing cloud downtime insurance. But it is critical to understand that this type of insurance alone does not constitute a data protection plan. It is best viewed as an accessory to your backup and recovery efforts. Never consider it a replacement.
Credit(s)
Further reading:
NEC XON modernises its security operations using MDR
iOCO Software News Cyber Security
The landscape of cyber threats has evolved dramatically, with cybercriminals becoming more interconnected and resourceful. This shift has necessitated the rapid acceleration of MDR services, which serve as a formidable bulwark against the modern adversary and promote business resilience.
Read more...
---
Rack-mounted, three-phase online UPS
Security Services & Risk Management IT infrastructure Products
The new Eaton 93PX 15-20 kVA UPS combines high efficiency with a compact footprint, lower TCO, and improved cybersecurity to provide stable power for critical IT, industrial, manufacturing, and medical applications.
Read more...
---
Protect your financial assets from unknown online threats
Products Cyber Security Financial (Industry)
Malicious actors employ a myriad of sophisticated techniques, such as hacking, phishing, spamming, card theft, online fraud, vishing, and keylogging, among others, to exploit unsuspecting individuals and gain unauthorised access to their financial resources.
Read more...
---
Five reasons why your board should push cybersecurity 'boundaries'
Security Services & Risk Management IT infrastructure
From a technological perspective, micro-segmentation of your IT security environment can be viewed as a way to identify, isolate and curtail the reach of any threat – even once it is in your network.
Read more...
---
Plan to use AI? Get your data ready
Integrated Solutions IT infrastructure
Artificial Intelligence (AI) is often perceived as an intelligent system that can handle any task. However, this notion crumbles when the AI is given poorly formatted or incorrect data. You cannot simply provide a few spreadsheets or databases to AI and expect it to work flawlessly.
Read more...
---
Cyber incidents result in a 9% decrease in shareholder value
News Cyber Security
Aon published its 2023 Cyber Resilience Report, revealing that, on average, a significant cyber incident resulted in a 9% decrease in shareholder value – over and above the market – in the year following the event.
Read more...
---
Automated ransomware recovery
Products Cyber Security
Organisations can now automatically recover from ransomware attacks with the capabilities in Cisco XDR, where the company is adding recovery to the response process by including infrastructure and enterprise data backup and recovery vendors.
Read more...
---
NIST's impact on cybersecurity
Cyber Security
Through its NIST Cybersecurity Framework, the non-regulatory agency empowers organisations to take a proactive approach towards managing and mitigating cyber risks, enabling them to stay resilient against the ever-evolving threat landscape.
Read more...
---
Best practice tips for strengthening data privacy system
Security Services & Risk Management Cyber Security
International cybercriminals are increasingly targeting South African organizations, making data privacy more difficult to maintain. A standardization expert offers insight to help combat this threat.
Read more...
---
AI-powered cyber protection for consumers
IT infrastructure Cyber Security
Acronis Cyber Protect Home Office is designed for the evolving landscape of cyber threats by integrating Acronis' cyber protection and secure backup solutions, combining AI-powered defence mechanisms, robust data backup, remote management tools, and mobile device protection.
Read more...
---