printer friendly version
IoV – the cutting edge of vehicle automation
Issue 6 2022 Integrated Solutions, Infrastructure, Transport (Industry), Logistics (Industry)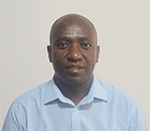 George Senzere.
Today's vehicles have become, if you'd excuse the pun, computer-driven machines. Software forms a vital part of the entire manufacturing lifecycle, from production to testing to in-car navigation.
However, with each manufacturing milestone up to decommissioning, modern vehicles generate a significant amount of data. Plus, if, if you add the connected vehicle or rather its evolved version, the Internet of Vehicles (IoV), we are dealing with mountains of data that require seamless processing and storage.
The evolution
Today's cars have become bona fide connected machines and not merely an extension of our mobile devices such as smartphones. And this connectivity has given way to intelligent vehicle networks that are drastically changing the landscape.
Vehicles feature a myriad of sensors which in turn generate huge amounts of data. These sensors are, for example, used to monitor safety, environmental parameters and traffic.
And now we are on the verge of yet another evolutionary step in transportation; the IoV is not only communicating information to the driver and manufacturer, but also other transport infrastructure. It is becoming a network of objects, people, vehicles and even smart city infrastructure.
Like the IoT, the IoV can, through intuitive technologies such as AI, anticipate a driver's intent and provide communications and intelligence, realising a safer and optimised driving experience.
With the IoV comes extensive consumption of big data which then fuels valuable business evidence-based decisions. Interestingly, big data has undoubtedly formed a part of the evolution that has led to IoV.
To understand IoV, we have to look at the architecture. The IoV network is made up of three layers:
1.The bottom layer comprises sensors that measure and gather data such as driving patterns, detecting collisions, fuel consumption, braking and various other parameters. With wireless sensors like radio frequency identification (RFID), light detection and ranging (lidar) and radio detection and ranging (radar), the vehicles could map the environment three-dimensionally and calculate the relative positions of other objects in a vehicle's vicinity.
2.The second layer includes various sensors that are connected to the sensor platform via fifth-generation mobile network (5G), Bluetooth, Wi-Fi, local area network (LAN) or wireless local area network (WLAN).
3.At the very top is the application layer. This is made up of embedded applications and/or others residing elsewhere on the network, like the cloud, the edge and in adjacent infrastructure.
Data navigates the IoV
IoV is all about data, whether real-time or historical. Translating this data results in valuable information to enable real-time decision-making, safety and to continue to fuel innovation.
Vehicle manufacturers must harness the value of data. In the IoV, opportunities will open for many other players. Those that will succeed will be able to connect everything that can be connected, gather the data, process it and draw real, meaningful insights from it. The infrastructure to collect this data is going to be key.
The bulk of the infrastructure needed for IoV will lean on industrial edge computing. Vehicle owners will have the convenience of being connected, avoid traffic congestion, and improved road safety without too many fatalities.
As for facility operators, this could be the dawn of intelligent traffic and parking management as well as vehicle tracking systems. Manufacturers, on the other hand, will not be left behind – industrial edge will enable them to become highly automated and benefit from connected and uninterrupted production systems that are fully in tune with customer needs and wants.
Further reading:
Hikvision unveils range of network speakers
Hikvision South Africa Integrated Solutions
Hikvision has recently unveiled its latest audio product line, featuring various advanced network speakers. Each product is designed to meet different application needs, ensuring flexibility and adaptability across numerous environments.
Read more...
---
Simplify AARTO compliance for fleets
Guardian Eye IoT & Automation Asset Management Transport (Industry) Logistics (Industry)
While there are challenges around the management and implementation of the AARTO Amendment Act, there are also benefits that need to be understood today to ensure compliance and value tomorrow.
Read more...
---
From damage management to false alarm prevention
Dallmeier Electronic Southern Africa Transport (Industry) Surveillance Logistics (Industry)
Video surveillance is undergoing an exciting evolution; today's IP-based solutions can be fully integrated into digital systems. With the increasing integration of artificial intelligence (AI); logistics, in particular, can make processes more transparent and exploit previously untapped potential.
Read more...
---
Modern warehouses come with added fire risk
Fire & Safety Transport (Industry)
Along with increased investments in modern warehousing in Africa, there is also a need to focus on protecting warehouses from crime, however, fire can arguably be a greater danger to business continuity.
Read more...
---
Protecting narrow areas in warehouse and logistics sites
OPTEX Facilities & Building Management Transport (Industry) Logistics (Industry)
Logistics facilities, warehouses and distribution centres are critical to the supply chain and any company's business operation and assets. Any disruption can have enormous consequences, both functional and financial.
Read more...
---
Logistics operators stand up to safety challenges
Logistics (Industry) Asset Management Transport (Industry)
The second annual Webfleet Road Safety Report for 2023 outlines common safety factors, challenges and solutions that South African transport operators face; deteriorating roads, poor vehicle maintenance, congestion and driver fatigue are common challenges.
Read more...
---
Majority of South African companies concerned about cloud security
Information Security Infrastructure
Global and local businesses share a common concern when it comes to cloud security. 95% of global businesses and 89% of local businesses are concerned about the security of public clouds.
Read more...
---
Consolidated cybersecurity management
Technews Publishing Editor's Choice Information Security Infrastructure
SMART Security Solutions spoke to Gareth Redelinghuys, Country Managing Director, African Cluster at Trend Micro, to find out what makes Trend stand out from the crowd and also its latest market offerings.
Read more...
---
Access to data centre secured
Suprema Access Control & Identity Management Infrastructure
GBM required a modern access control system to increase the security of its facilities in a productive environment without affecting the operation of the offices and the data centre, which are carried out 24/7/365.
Read more...
---
Africa's growth lies on shoulders of renewable energy
News & Events Infrastructure
The Africa Tech Festival from 13 to 16 November in Cape Town will unpack the challenges and discuss the pivotal role of sustainability & renewable energy in advancing technological development in Africa.
Read more...
---