printer friendly version
Improve data connectivity in fleet management
Issue 5 2022 Transport (Industry), Integrated Solutions, Products & Solutions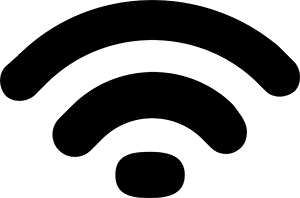 The rise of the Internet of Things (IoT) has impacted many industries, including fleet management. According to a new research report, the number of active fleet management systems deployed in commercial vehicle fleets in South Africa reached an estimated 2 million and is anticipated to reach 3,6 million by 2026.
Fleet management is a growing market in South Africa, with the total number of installed telematics solutions having increased by more than 50% over the last decade. While the market is still dominated by tracking systems, more advanced fleet management solutions are gaining traction on the market.
The increasing competition and device deployment volume in the fleet management industry requires telematics providers to adapt new technologies easily, supply reliable connectivity and accurate real-time data. While competing in the tracking and logistics industry, the following three tips should help you improve your business data connectivity in fleet management.
Unlocking futureproof IoT connectivity
Second and third generation (2G and 3G) cellular connectivity have been the backbone of tracking devices and GPS tracking in the fleet management industry for more than a decade, but this is changing and evolving. Since their rollouts began, 4G, 5G and NB-IoT continue to gain traction and the end of 2G and 3G is almost here. Most operators have already stopped their 2G service in developed countries. In South Africa, networks have already indicated when these spectrum sunsets will begin.
Before the shutdown, mobile network operators were looking to next-generation LP-WAN technologies such as LTE-M and NB-IoT as a replacement for 2G and 3G. At SIMcontrol, we have expanded our offering to include NB-IoT on Vodacom South Africa's mobile network as part of our managed APN solution in an effort to make device connectivity easier and more cost-effective.
The benefits of this technology include improved battery life, low power consumption, greater penetration for indoor and outdoor locations, and perhaps most importantly, lower costs. It is also futureproof to avoid obsolescence for many years to come.
Using multi-network SIMs to solve network downtime
The main goal of the fleet management system is to have full visibility into the real-time status of your device, to know and manage who's behind the wheel and keep the fleet up and running all the time. But even the most dependable telematics solutions are not entirely error-proof, and the best networks can go down from time to time. For many of our customers, there is a real fear around the impact of network downtime, both from a reputation and an efficiency perspective.
This is where multi-network SIM cards are a game changer. As the name suggests, multi-network SIM cards can connect to multiple mobile networks within a country.
Deploying devices across multiple countries requires careful planning and demands that you have a data roaming solution suited for the specific project. Having control over the deployed SIMs from both a technical as well as a cost perspective is critical.
With SIMcontrol, you have access to an online SIM management platform which is quick and easy to use, offers reliable IoT-focused support and allows you to manage your mobile connectivity spending.
Accelerating your device connectivity
We are in the midst of an unprecedented phase of digital transformation. Tracking is no longer only about location. Technological changes are reshaping companies not only because it prevents theft, loss and damage, but also because better asset management is essential for meeting operational and compliance targets. The API – once seen as a tool for programmers – is now providing both a new route to market as well as a value chain for businesses.
Businesses are turning to integration not only to rapidly access business-critical data, but also to build a scalable infrastructure that is resilient in times of change. It is now more important than ever to futureproof your IT infrastructure, and leveraging APIs is the most scalable and secure way to do so.
With SIMcontrol's advanced and easy-to-use API integration, you can integrate SIM management into your existing platforms or business processes.
Simplify IoT data connectivity
For the fleet management industry, the ability to track and manage connected devices at scale can be a challenge. SIMcontrol is a solution for companies that need reliable mobile network connectivity. It has the advantage of being network and SIM-type agnostic, which allows customers to manage multiple networks without issue.
Credit(s)
Further reading:
SA fleets face internal and external pressures
IoT & Automation Transport (Industry) Logistics (Industry)
Thousands of trucks clog South African border points and ports, causing shipping companies to levy congestion surcharges; fleet managers must enforce safety rules, develop comprehensive training programmes focusing on early warning systems and AI-powered technology
Read more...
---
Integrated transportation security
Guardian Eye AI & Data Analytics Integrated Solutions Logistics (Industry)
HG Travel installs an AI-powered camera system integrated across 115 vehicles throughout a fleet comprising 160 vehicles of different sizes, along with predictive and self-monitoring tools to track tyre condition, fuel consumption and theft, and overall vehicle maintenance.
Read more...
---
Embracing next-generation surveillance for safer cities
Surveillance Integrated Solutions AI & Data Analytics
With the South African government highlighting the importance of building smart cities by integrating advanced technologies to make them more resilient and liveable, the role of next-generation network video and surveillance technologies cannot be ignored.
Read more...
---
Gallagher Security releases Command Centre v9
Gallagher News & Events Access Control & Identity Management Integrated Solutions
Richer features, greater integrations, with the release of Gallagher Security's Command Centre v9 security site management software designed to integrate seamlessly with various systems and hardware.
Read more...
---
Integrating farming and security solutions for productivity
Security BIS Agriculture (Industry) Integrated Solutions
Security challenges are a harsh reality in South Africa, particularly for those in remote areas. Sadly, recurring rural crimes like farm attacks and livestock theft are part of the farming community's lives.
Read more...
---
Effective access control
Flow Systems Access Control & Identity Management Products & Solutions
Flow Systems has introduced its new Extra Heavy Duty Industrial Rising Vehicle Barrier, which provides a high level of protection. It is a traditional-looking control barrier with the benefits of high-level physical protection.
Read more...
---
Fleet management systems in SA to reach 3,8 million units by 2027
Transport (Industry)
According to a research report from the IoT analyst firm, Berg Insight, the number of active fleet management systems deployed in commercial vehicle fleets in South Africa reached an estimated 2,1&nbspmillion in Q4&nbsp2022.
Read more...
---
Simplify AARTO compliance for fleets
Guardian Eye IoT & Automation Asset Management Transport (Industry) Logistics (Industry)
While there are challenges around the management and implementation of the AARTO Amendment Act, there are also benefits that need to be understood today to ensure compliance and value tomorrow.
Read more...
---
SafeQuip introduces lithium fire extinguishers
Fire & Safety Products & Solutions
With the use of Lithium batteries increasing in many types of portable devices and battery storage solutions, SafeQuip, in partnership with AVD Lithex, is introducing a fire extinguisher aimed at suppressing and extinguishing, and also preventing re-ignition of lithium fires.
Read more...
---
From damage management to false alarm prevention
Dallmeier Electronic Southern Africa Transport (Industry) Surveillance Logistics (Industry)
Video surveillance is undergoing an exciting evolution; today's IP-based solutions can be fully integrated into digital systems. With the increasing integration of artificial intelligence (AI); logistics, in particular, can make processes more transparent and exploit previously untapped potential.
Read more...
---