printer friendly version
Security risk and the sum of small things
Residential Security Handbook 2022: SMART Living Editor's Choice, Integrated Solutions, Security Services & Risk Management, Residential Estate (Industry)
Even the smallest things can trigger an alert when analysing criminal behaviour. A look back, a momentary pause in movement, a change in direction away from a security official are all signs that can be used, together with others, to spot a potential target.
If we extend this concept to security, we find that small offences, or security not paying attention to small things, can impact far more extensively than we expect on core operations or the broader context. The broken window theory proposed by police commissioner William Bratton in New York has the basis that fixing small things like broken windows can help manage crime. This is because maintaining an ordered and clean environment sends the signal that the area is monitored and that criminal behaviour is not tolerated.
Conversely, not maintaining or enforcing action sends a signal that the criminal interprets as a vulnerability, or a sign that they have little to fear from a response. The theory has created some discussion and debate, and Wikipedia does a good job of covering some of these aspects. For risk purposes, however, I'd like to examine this concept of small things from a few other perspectives.
Small crimes matter
The last year, and specifically the last few months, has seen an epidemic of small-goods thefts from supermarkets, grocers and drug stores (pharmacies) worldwide. Shoplifting has always seemed a somewhat petty crime, and the UK police have followed a policy in recent years of not prosecuting such offences under £200. This has probably been due to a combination of reducing the load on police, and a feeling of not wanting to be especially tough on more disadvantaged or poorer members of communities.
Since I have started visiting London some thirty years ago, I've found more and more security guards at the entrances to small grocers and supermarkets on the high streets, something that was very seldom noticed all those years ago. It's not just the UK where reactions to these trends are happening.
I was shocked to see in a CNN article this week that lower-priced groceries like Dawn detergent, Old Spice and Colgate are being locked behind glass in cabinets in some retail and drug stores like Walgreens in the US, and needing an assistant to retrieve them in order to reduce shoplifting. Items of relatively low value are increasing being tagged for electronic article surveillance across a range of retail establishments around the world.
In an annual survey conducted by the British Retail Consortium, shoplifters cost retailers an estimated £770 million, while the cost of shoplifting and abuse of staff, as well as security measures besides the actual theft, is seen to cost retailers £2,5 billion a year according to the Consortium. Walgreens has attributed some shop closures to a cumulative increase in levels of organised shoplifting of 'small things' by criminal syndicates.
The UK Home Office conducted a review of the abuse and physical violence faced by shop staff which, the Sunday Times reported, found that retailers and shop staff had lost faith in the police and justice system being willing to tackle thefts from stores and other retail premises. In the UK, this has led to calls from government on the police to once again investigate and prosecute offences under £200 in an attempt to control this rampant rise in shoplifting.
Stealing to eat?
The push for police to react to shoplifting offenders is occurring in the context of a tight economy, pressures on income due to global issues, and members of the community finding it difficult to provide some of the basic essentials for their families. There has been a return of what Dr Sinéad Furey has termed "stealing to eat" and along with this, there are calls of not criminalising people in poverty, which most people will probably have sympathy for.
We need to distinguish between those who are affected like this, reflected in a scheme in Liverpool being set up to direct shoplifters who have been caught to local food banks and debt advice services, versus those seeking to profit or live more extravagant lifestyles at the expense of others. This difference is probably reflected in the types of items taken, with essentials and food being the choice of those in extreme difficulty as opposed to the typical high-value items such as alcohol, razors and cosmetics which are associated with more professional criminals.
We need to be understanding of those who are in more desperate states, but not everyone who is poor steals, and not all those who steal are poor. Also, members of poorer communities get taken advantage of to steal on behalf of others who are upscaling the level of theft. Increased requirements for protecting grocery store content are seen to go beyond casual shoplifting, to organised retail crime with syndicates who steal and resell though black markets or even legitimate online market channels.
Evolving criminal goals
Initially a concern over small thefts, shoplifting is changing in nature and the loss is causing a number of sectors of society to express concerns. It has got to the point where there is a counter-reaction to the tolerance of theft which held that 'we can't do anything about it, so let's just ignore it for now' because of the extent of losses.
From a crime point of view, there are a few dynamics of concern. Shoplifters start gaining a perception that if they can get away with one thing, they can probably get away with others. Thinking potentially shifts from low-value items to demand for higher-value things, and in some cases, success may lead to greed. Getting away with it will likely cause people to repeat the theft, and we often find that people are caught not the first time, but during subsequent thefts.
As those committing the thefts become more professionalised and accustomed to theft, they start looking at testing other high-value items or different opportunities within the store, or even moving up the supply chain. Criminals start studying the systems and how they work, and look for vulnerabilities, in some cases joining up with syndicates. The removal of staff from key points of the customer process, and automating things like checkouts and payment systems, have also been opening up opportunities for theft.
Having fewer staff in stores also means fewer visible personnel to deter shoplifting. The risk in such incidents can increase not only in the value or volume, but the intensity of events. With a large-scale increase in shoplifting in the UK, the level of abuse or attacks on staff in groceries and supermarkets has also increased in frequency and the level of violence. With these comments, I'm trying to illustrate how the theft of small things can build into a critical mass.
Whether it be items on a store shelf, a logistics warehouse, a casino with theft of chips, or a diamond mine, small things can build into a critical mass that impacts on the business operation and the broader society.
Critical mass in business operations
Similarly, smaller and seemingly unrelated criminal events at the periphery of core business operations may initially seem insignificant, but can impact on major value areas when pertinent enough, or when they get to critical mass. This building of critical mass may occur on a gradual scale over time, which can eventually create far more serious crime effects and syndicates. Alternatively, they may expose key vulnerabilities or happen at tipping points, which spreads and affects a whole system.
The risks an organisation faces can usually be identified in an expanding set of perimeter rings which move further and further away from the core of the business, with a correspondingly lower risk as you move away from central, critical areas.
An armed robbery, for example, may involve vehicles from surrounding areas moving through certain roads towards a property perimeter, a parking perimeter, a perimeter allowing access into the building, a production area perimeter, through to a collection point for production, and then the executive management offices or the key area where value is stored, such as a vault or safe.
This applies whether the operation is a shopping centre, casino, university or gold plant. Where there is a weakness at a perimeter or penetration of outer rings, this can lead to greater penetration of vulnerable or exposed inner rings, and the weakening of security around the core functions. Failure to have the right level of people who are equipped with the appropriate equipment at the periphery, such as searchers or reaction squads, can quickly lead to a major impact at the core. At a national level, the Taliban's success in Afghanistan is probably a good example of this in terms of how they rolled over the country at a speed that surprised even themselves.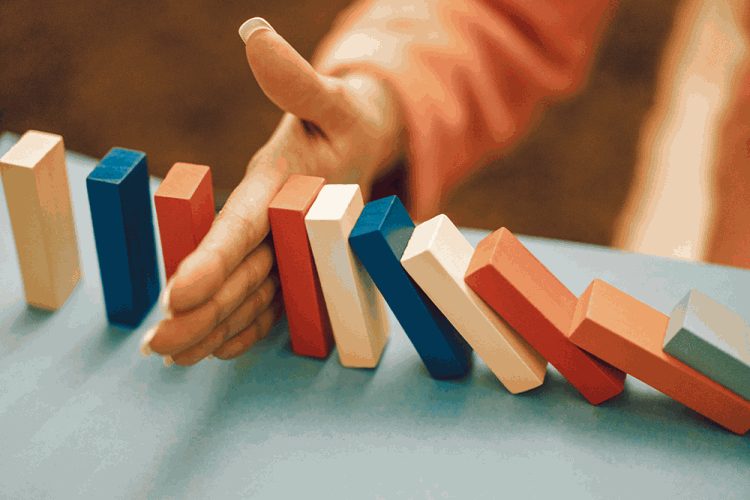 Small things, big impact
Something that may appear relatively minor in the greater scheme of things, and far away from the core, can have profound implications over time for the key operation. Carjacking that happens at the intersection of the main road leading past the shopping centre impacts on the way people perceive the safety and risk of the whole shopping centre environment, if it repeats. Robberies on people leaving a particular football ground or music concert venue after a show can threaten the feasibility of any subsequent event, with public perceptions shaped more by this news than enthusiasm for the event.
Poor ticket protection, which leads to fake tickets being sold well before an event, can have a critical impact on the event itself, as the recent experience in France shows. With the chaos from ticketing and subsequent access control issues in the Champions League final between Liverpool and Real Madrid at the Stade de France, headlines in the newspapers included "Stade de Farce" (The Sun) and "From party to fiasco" (L'Equipe) and led to queries over whether France is capable of holding the Olympics and the Rugby World Cup in the next couple of years.
Ignorance or too little attention being paid by government and police of individual illegal gold-miner (so called zama zama) operations in some parts of South Africa has led to illegal mining criminal syndicates having violent armed confrontations with each other, security officers and the police. Small levels of illegal mining have grown, taken on characteristics of organised crime, and even extended into aggression against communities where they are operating, such as the recent assault and group rape situation in Krugersdorp.
After years of doing nothing, Gauteng Premier, David Makhura, commented, "I am worried about the safety of Gauteng residents. Zama zamas are huge contributors to violent crime in the country. They have moved beyond mining operations. They are stripping electricity infrastructure. They are interfering with underground infrastructure. The security of the state is at great risk."
Such is the impact of ignoring small things which could have been addressed far more comprehensively if the state had taken the time to be concerned, and worked in partnership with the private sector which is bearing the brunt of the impact of illegal activities. What is also clear is that there are criminal elements that foster such activities in their own interests, to the detriment of broader communities, a trend reflecting in different sectors and different countries.
Identify and manage the small things
Risk management is about trying to avoid being hit by this critical mass of activity, to identify it in its small form and anticipate where it is going to lead if not addressed, and to set up ways of dealing with things before they get to the point of a crisis. We are entering into a more uncertain and difficult world with political, economic and financial threats such as inflation, and community unrest and frustration.
Those who ignore the small things, whether in CCTV, security or management, do it at their peril. The same way that a CCTV operator should be capable of picking up the small behaviours that show signs of a coming incident, security and risk managers need to be working out what signs and activities are of concern, how they are likely to play out, and what backup they have when the situation becomes critical.
In many cases, there is no need for radical treatment. A steady and consistent resolution of small things – through approaches such as enforcement of standard procedures, policy and consultation to diffuse issues – may address many problems before they become critical. For those areas outside your domain of influence, networking, common strategies with others, and working out broader-based contingency plans may assist in dampening flare-ups before they become conflagrations.
---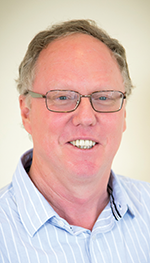 Dr Craig Donald.
Dr Craig Donald is a human factors specialist in security and CCTV. He is a director of Leaderware which provides instruments for the selection of CCTV operators, X-ray screeners and other security personnel in major operations around the world. He also runs CCTV Surveillance Skills and Body Language, and Advanced Surveillance Body Language courses for CCTV operators, supervisors and managers internationally, and consults on CCTV management. He can be contacted on +27 11 787 7811 or [email protected]
Credit(s)
Further reading:
Smart water management
Axis Communications SA CCTV, Surveillance & Remote Monitoring Integrated Solutions
South Africa is currently facing a water crisis, with scarcity and inefficient water management posing significant challenges to sustainable, consistent access to water. Smart technology and powerful partnerships may offer a proactive solution to SA's water crisis.
Read more...
---
Is AI the game-changer for streamlining anti-money laundering compliance?
Financial (Industry) Security Services & Risk Management
In the aftermath of South Africa's recent grey listing, companies are now confronted with the imperative to address eight identified strategic deficiencies, while simultaneously reducing their financial crime risk through anti-money laundering compliance processes.
Read more...
---
What South Africans need to know about smart devices
Technews Publishing Editor's Choice
We live in a world surrounded by smart devices, from our pockets to our driveways and living rooms.
Read more...
---
Client satisfaction boosted by 85% at Thungela Mine
Thorburn Security Solutions News Security Services & Risk Management Mining (Industry)
Thorburn Security, a division of Tsebo Solutions Group, has announced its recent collaboration with Kwa-Zulu Natal security company, Ithuba Protection Services, as part of its Enterprise Supplier Development (ESD) initiatives across Africa.
Read more...
---
Empowering Istanbul's public transportation
Dahua Technology South Africa CCTV, Surveillance & Remote Monitoring Integrated Solutions
Dahua's intelligent transportation solution, using technologies like DSM and AI-based passenger flow counting, has facilitated an intelligent system upgrade for nearly 6 400 minibuses and electric buses in Istanbul.
Read more...
---
Migrating to the cloud? Beware the many hurdles
IT infrastructure Security Services & Risk Management
While there are undoubtedly many benefits, there are also numerous hurdles to cloud adoption. Some of the biggest challenges revolve around managing cloud spend, understanding the cost components of cloud infrastructure, and how those costs can scale.
Read more...
---
Key strategies for businesses in the face of cyber threats
Cyber Security Security Services & Risk Management
Businesses face severe financial and reputational consequences due to data breaches and daily website hacks, and not all organisations are adequately prepared to combat these escalating threats.
Read more...
---
Collaboration delivers integrated and holistic security
Guardian Eye CCTV, Surveillance & Remote Monitoring News Integrated Solutions
Guardian Eye and Lytehouse have partnered to integrate their speciality solutions and provide a holistic security offering that overcomes the fragmentation of security systems and services.
Read more...
---
From overwhelm to oversight
Editor's Choice Cyber Security Products
Security automation is vital in today's world, and Microsoft Sentinel is a widely adopted, but complex answer. ContraForce is an easy-to-use add-on that automatically processes, verifies and warns of threats round-the-clock.
Read more...
---
Protecting South African systems through XDR cybersecurity
Cyber Security Security Services & Risk Management
Carlo Bolzonello, Country Lead for Trellix South Africa, discusses how the country can protect its valuable digital assets through the artificial intelligence-enabled Extended Detection and Response (XDR) cybersecurity approach.
Read more...
---