printer friendly version
The human key
Residential Security Handbook 2022: SMART Living Security Services & Risk Management, Residential Estate (Industry)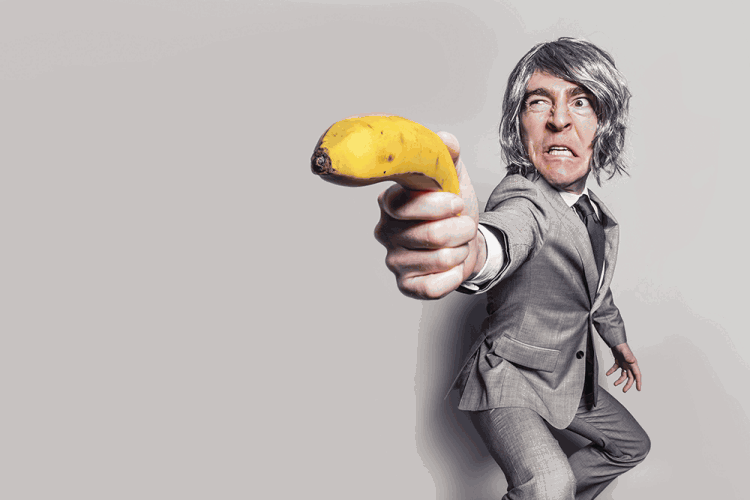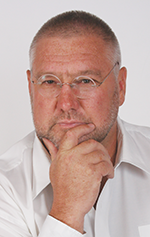 Andre Mundell.
In security risk assessment, we talk about a 'human key'. This is the master key to all your safe areas, cash rooms and anywhere you think is safe. It is my belief that 95% of currently installed security measures will not stop a criminal. A key is used to open doors, and the same applies to a human key. The only difference is that the repercussions of a human key are often detrimental.
A News24 video (located at https://www.youtube.com/watch?v=gnsoxCicq1Y) shows the human key in action. It also shows us that security is more than just hardware.
The criminal incident in the video took place in Limpopo on 15 January 2022. When you watch the footage you will see the double door, presumably with bulletproof glass. The office also has video cameras installed, hence the availability of the video clip. Technically, this is a secure room.
Then you will see a lady forced to open the door for the criminals. Three of them come through the door, while the last man is holding someone, possibly the security guard (or human key) as a hostage.
I believe that these criminals told the ladies in the office that they will shoot the guard if they do not open the door. This is what we mean by a 'human key'. They used the security guard as a key to get into the area where the money is being kept (supposedly) safe.
The problem is that people do not understand the concept of security risk as they should. Even though a lot of money was spent on installing a secure door, bulletproof glass, a camera system and so on, the risk was not eliminated and thus provided the opportunity for a crime.
This also demonstrated a security system that was installed without a security risk assessment. The same type of risk is present at estates or businesses, in fact any properties where the criminals have access to the security guard.
When a criminal has access to someone, I can assure you that even the most advanced security measures will not suffice.
• The human key is not limited to security guards. In a home environment, the human key can be your children, your wife, your mother or your father.
• It can also be an employee, a financial manager, a CEO and even a cleaner. When it comes to corporate entities, these criminals mostly tend to target the more prolific roleplayers such as the CEO, finance personnel, IT employees and so on. The 'human key' can be anyone that a criminal has access to and can manipulate, blackmail, hold hostage or otherwise coerce.
A security risk assessment is an in-depth investigation into your current security structure to identify the risks that provide the opportunity for crime. Security risk is where threat and opportunity overlap. Thus, risk is when your property provides an opportunity for a crime to occur.
Credit(s)
Further reading:
Key timelines to ensure compliance
Security Services & Risk Management
Regulations to the Occupational Health and Safety Act that apply to major hazard installations require that certain actions be taken to manage health and safety risks – some with timelines for compliance that must be monitored.
Read more...
---
Best practice tips for strengthening data privacy system
Security Services & Risk Management Cyber Security
International cybercriminals are increasingly targeting South African organizations, making data privacy more difficult to maintain. A standardization expert offers insight to help combat this threat.
Read more...
---
Is AI the game-changer for streamlining anti-money laundering compliance?
Financial (Industry) Security Services & Risk Management
In the aftermath of South Africa's recent grey listing, companies are now confronted with the imperative to address eight identified strategic deficiencies, while simultaneously reducing their financial crime risk through anti-money laundering compliance processes.
Read more...
---
Five ways to reduce your cyber insurance premiums
Security Services & Risk Management News
With the global costs of cybercrime expected to soar to $13 trillion within the next five years, cyber insurance is booming as organisations try to mitigate the risk of financial losses.
Read more...
---
Client satisfaction boosted by 85% at Thungela Mine
Thorburn Security Solutions News Security Services & Risk Management Mining (Industry)
Thorburn Security, a division of Tsebo Solutions Group, has announced its recent collaboration with Kwa-Zulu Natal security company, Ithuba Protection Services, as part of its Enterprise Supplier Development (ESD) initiatives across Africa.
Read more...
---
Migrating to the cloud? Beware the many hurdles
IT infrastructure Security Services & Risk Management
While there are undoubtedly many benefits, there are also numerous hurdles to cloud adoption. Some of the biggest challenges revolve around managing cloud spend, understanding the cost components of cloud infrastructure, and how those costs can scale.
Read more...
---
Key strategies for businesses in the face of cyber threats
Cyber Security Security Services & Risk Management
Businesses face severe financial and reputational consequences due to data breaches and daily website hacks, and not all organisations are adequately prepared to combat these escalating threats.
Read more...
---
Planning for the worst is key to success
Technews Publishing Security Services & Risk Management
Planning for the worst is key to success when disaster strikes. Amidst frequent load shedding and often unpredictable stages of power outages, many businesses are concerned about the possibility of a total blackout.
Read more...
---
Protecting South African systems through XDR cybersecurity
Cyber Security Security Services & Risk Management
Carlo Bolzonello, Country Lead for Trellix South Africa, discusses how the country can protect its valuable digital assets through the artificial intelligence-enabled Extended Detection and Response (XDR) cybersecurity approach.
Read more...
---
[Sponsored] Protecting Against Ransomware Attacks: Lessons from Recent POPIA Fine
Cyber Security Security Services & Risk Management
According to Sophos' most recent ransomware report, an alarming 78% of the South African organisations that Sophos surveyed experienced ransomware attacks in the past year.
Read more...
---