printer friendly version
AI and ML to your defence
Issue 5 2022
Information Security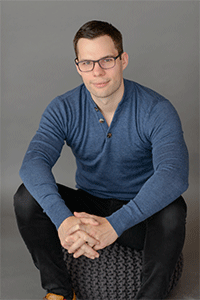 Jonas Walker.
Threat actors are leaning on new tools and techniques to improve the efficiency of their attacks. Only artificial intelligence (AI) and machine learning (ML) move quickly enough to defend organisations in this evolving cyber-threat landscape.
In the past three months we've been seeing more speed, and speed can kill. Threats have been getting into a system, hitting the targets, exfiltrating data, demanding a ransom and getting out of a system much quicker than normal. This includes attackers capitalising on new vulnerabilities such as zero-days and n-days. They also appear to have become more aggressive, with double extortion, triple extortion and targeted attacks. Their approaches are more tactical, and we're still seeing more volume. All of that translates to more risk.
In 2022, wiper malware has been much more active than recent years, which ties into the theme of aggression. This is destructive malware that's wiping out hard drives and master boot records of systems. We're starting to see this tying into the world of extortion too. We're not just talking about data at risk, but systems infrastructure at risk now.
By using machine learning and AI, you're reducing risk dramatically. First, at the basic level you have automation. Automation is largely to help with the volume of detections and policies needed at speed, reducing reaction time and offloading mundane tasks from SOC analysts. Then, ML and AI come into place for the threats that are unknown. AI is the action piece, whereas ML is the learning piece. Machine learning works on models, and each application can use a different model. Machine learning for web threats is entirely different from machine learning for zero-day malware. Organisations need to be able to do them all to effectively secure against various attack vectors.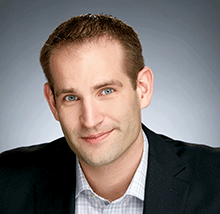 Derek Manky.
Segmenting networks is something we recommend as a very effective practical approach to reducing risk. If you segment it, it won't be able to spread and hit other systems and create further downtime.
Building on top of that, zero-trust and ZTNA are a big topic nowadays. There are a lot of things happening on networks, devices coming in and out, applications coming on and off, etc. The idea that nothing should be trusted inherently can significantly increase security; instead it should be earned trust. In addition to that, breach and attack simulation, and having a plan ahead of time, is critical.
Credit(s)
Further reading:
Time is of the essence
Information Security
Ransomware attacks are becoming increasingly common. Yet, many individuals and organisations still lack a clear understanding of how these attacks occur and what can be done to secure their data.
Read more...
---
From the editor's desk: A sad but exciting goodbye
Technews Publishing News & Events
Welcome to the final monthly issue of SMART Security Solutions. This is the last issue of the year and the last monthly issue we will print. The SMART Security Solutions team wishes all our readers and advertisers a relaxing festive season and a peaceful and prosperous 2024.
Read more...
---
All aspects of data protection
Technews Publishing Editor's Choice Information Security Infrastructure AI & Data Analytics
SMART Security Solutions spoke to Kate Mollett, Senior Director, Commvault Africa, about the company and its evolution from a backup specialist to a full data protection specialist, as well as the latest announcements from the company.
Read more...
---
The song remains the same
Sophos Information Security
Sophos report found that telemetry logs were missing in nearly 42% of the attack cases studied. In 82% of these cases, cybercriminals disabled or wiped out the telemetry to hide their tracks.
Read more...
---
How hackers exploit our vulnerabilities
Information Security Risk Management & Resilience
Distractions, multi-tasking, and emotional responses increase individuals' vulnerability to social engineering, manipulation, and various forms of digital attacks; 74% of all data breaches included a human element.
Read more...
---
Projections for 2024's Advanced Threats Landscape
News & Events Information Security
Kaspersky Global Research and Analysis Team (GReAT) experts offer insights and projections for 2024 in the Kaspersky Security Bulletin, with a focus on the evolution of Advanced Persistent Threats (APT).
Read more...
---
Veeam and Sophos in strategic partnership
Information Security
Veeam and Sophos unite with a strategic partnership to advance the security of business-critical backups with managed detection and response for cyber resiliency, and to quickly recover impacted data by exchanging critical information.
Read more...
---
Unmasking insider risks
Information Security
In today's business landscape, insider risks can manifest in various forms, including data theft, fraud, sabotage, insider trading, espionage, whistleblowing, negligence, truck hijacking, goods robbery from warehouses, and more.
Read more...
---
When technology is not enough
Information Security
[Sponsored] Garith Peck, Executive Head of Department for Security at Vodacom Business, writes about the importance of creating a cybersecurity strategy in a world where threats never sleep.
Read more...
---
Identity verification and management trends
Technews Publishing Information Security
Insights into what we can expect from identity fraudsters and the industry next year, ranging from criminal exploitation of AI and digital IDs to multi-layer fraud protection and the need for more control over personal information sharing.
Read more...
---