printer friendly version
A guide to employing a new guarding company
Issue 5 2022
Security Services & Risk Management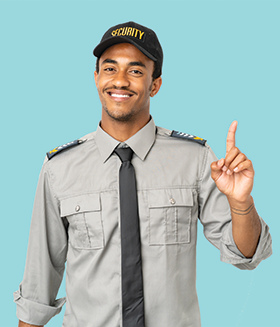 Outsourcing guarding has become necessary for businesses to mitigate crime, loss and compliance risks. Provided, of course, you have done your due diligence.
That's the word from ATG Digital's Ariel Flax, who cautions against "fly-by-night" operations riding the wave of the industry's prolific expansion. "There are around 11 500 security services providers registered with the Private Security Industry Regulatory Authority (PSIRA) today, compared to 10 200 in 2020 – an increase of almost 13% in two years," says Flax.
"For every registered company, there are countless unregistered ones contending in a highly competitive market. Unfortunately, most companies only realise they've appointed a subpar provider after an incident – that's a risk a business can't afford to take."
When selecting a new guarding company, he offers the following guidelines.
Licence: Ensure that those tendering for your business are registered with PSIRA and hold an official licence to operate under the Private Security Industry Regulation Act 56 of 2001. You can verify a security company's standing via the PSIRA app for Android and iOS.
Reputation: Conducting research online is a helpful way to compare companies and shortlist the ones that best meet your needs. Flax recommends looking for the following:
• Online reviews.
• Case studies.
• Media mentions.
Training: "Training should be at the forefront of a security company's business model," says Flax. He explains that regular training ensures that security guards will be aware of the latest security risks and understand how to make strategic risk avoidance and protection decisions.
Management: Effective guarding companies will have evident involvement of their management team. When researching various security guarding companies available, it's also good to ask about their mandate on follow-ups and investigations of criminal activity.
Technology: Technology is a driving force in the industry. Look for a company that has invested in tech solutions that support the efficacy of their guards and bolster security. Licence plate recognition, licence scanners and digitalised visitor management are just a few options that can reduce risk significantly.
Further reading:
More than just a criminal record check
iFacts Security Services & Risk Management
When it comes to human-related risks, organisations and their most senior leaders focus on a narrow set of workforce risks, the potential risks that human workers pose to the business.
Read more...
---
Tech developments lead hologram growth in 2024
News & Events Security Services & Risk Management
Micro-lenses, micro-mirrors and plasmonics are among the rapidly-emerging optical devices that have evolved on the back of holographic and diffractive technologies, and are seen as part of the natural evolution of optical science by R&D teams.
Read more...
---
Are you leaving money on the table?
Editor's Choice Security Services & Risk Management
How many customers have you helped since starting your business? Where does most of your new business come from? If the answer is not from your database's existing customers, you might have a problem.
Read more...
---
The business value of ChatGPT
Security Services & Risk Management Risk Management & Resilience
Transparency, policy and integrity. It is critical for organisations to have a line of sight into processes and procedures that clearly define employee use cases when it comes to ChatGPT, says Lizaan Lewis, Head of the Legal Department at Altron Systems Integration.
Read more...
---
BMS for smaller businesses
Security Services & Risk Management Products & Solutions Risk Management & Resilience
Small businesses can also benefit from tailored energy management solutions just like large corporations. Effective energy management is essential for more sustainable and efficient operations.
Read more...
---
Kidnapping for ransom
News & Events Security Services & Risk Management Risk Management & Resilience
There has been an 8,6% increase in reported kidnapping cases in South Africa compared to last year, with 3 854 cases reported between April and June this year, leaving ordinary South Africans increasingly vulnerable.
Read more...
---
The difference between a SOP and a SOP
Residential Estate (Industry) Integrated Solutions Security Services & Risk Management Risk Management & Resilience
SOPs are a touchy issue that need careful attention and automation to ensure they deliver the desired security results. Beyond design and automation, implementation is the ultimate road to success.
Read more...
---
Scoping out potential estates
Alwinco Security Services & Risk Management
When an intruder surveys a residential estate of 200 houses, they see at least 200 cars, 400 cell phones, 400 computers, 200 flat screen TVs, 600 bank cards, and various other items of value.
Read more...
---
Your face is the key
Suprema Editor's Choice Access Control & Identity Management Security Services & Risk Management Risk Management & Resilience
FaceStation 2, Suprema's newest facial authentication terminal, is an access control, time and attendance terminal, featuring a better user experience with Android 5.0 Lollipop and Suprema's latest algorithm, hardware, and software.
Read more...
---
Security without the skin
Alwinco Editor's Choice Security Services & Risk Management Residential Estate (Industry) Risk Management & Resilience
We all know about the layers of security required to form a comprehensive solution, but the layers go deeper than most consider. Andre Mundell dissects security in this article to start the journey into what is under the covers.
Read more...
---