printer friendly version
A guide to employing a new guarding company
Issue 5 2022
Security Services & Risk Management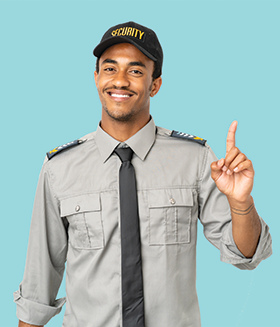 Outsourcing guarding has become necessary for businesses to mitigate crime, loss and compliance risks. Provided, of course, you have done your due diligence.
That's the word from ATG Digital's Ariel Flax, who cautions against "fly-by-night" operations riding the wave of the industry's prolific expansion. "There are around 11 500 security services providers registered with the Private Security Industry Regulatory Authority (PSIRA) today, compared to 10 200 in 2020 – an increase of almost 13% in two years," says Flax.
"For every registered company, there are countless unregistered ones contending in a highly competitive market. Unfortunately, most companies only realise they've appointed a subpar provider after an incident – that's a risk a business can't afford to take."
When selecting a new guarding company, he offers the following guidelines.
Licence: Ensure that those tendering for your business are registered with PSIRA and hold an official licence to operate under the Private Security Industry Regulation Act 56 of 2001. You can verify a security company's standing via the PSIRA app for Android and iOS.
Reputation: Conducting research online is a helpful way to compare companies and shortlist the ones that best meet your needs. Flax recommends looking for the following:
• Online reviews.
• Case studies.
• Media mentions.
Training: "Training should be at the forefront of a security company's business model," says Flax. He explains that regular training ensures that security guards will be aware of the latest security risks and understand how to make strategic risk avoidance and protection decisions.
Management: Effective guarding companies will have evident involvement of their management team. When researching various security guarding companies available, it's also good to ask about their mandate on follow-ups and investigations of criminal activity.
Technology: Technology is a driving force in the industry. Look for a company that has invested in tech solutions that support the efficacy of their guards and bolster security. Licence plate recognition, licence scanners and digitalised visitor management are just a few options that can reduce risk significantly.
Further reading:
Key timelines to ensure compliance
Security Services & Risk Management
Regulations to the Occupational Health and Safety Act that apply to major hazard installations require that certain actions be taken to manage health and safety risks – some with timelines for compliance that must be monitored.
Read more...
---
Best practice tips for strengthening data privacy system
Security Services & Risk Management Cyber Security
International cybercriminals are increasingly targeting South African organizations, making data privacy more difficult to maintain. A standardization expert offers insight to help combat this threat.
Read more...
---
Is AI the game-changer for streamlining anti-money laundering compliance?
Financial (Industry) Security Services & Risk Management
In the aftermath of South Africa's recent grey listing, companies are now confronted with the imperative to address eight identified strategic deficiencies, while simultaneously reducing their financial crime risk through anti-money laundering compliance processes.
Read more...
---
Five ways to reduce your cyber insurance premiums
Security Services & Risk Management News
With the global costs of cybercrime expected to soar to $13 trillion within the next five years, cyber insurance is booming as organisations try to mitigate the risk of financial losses.
Read more...
---
Client satisfaction boosted by 85% at Thungela Mine
Thorburn Security Solutions News Security Services & Risk Management Mining (Industry)
Thorburn Security, a division of Tsebo Solutions Group, has announced its recent collaboration with Kwa-Zulu Natal security company, Ithuba Protection Services, as part of its Enterprise Supplier Development (ESD) initiatives across Africa.
Read more...
---
Migrating to the cloud? Beware the many hurdles
IT infrastructure Security Services & Risk Management
While there are undoubtedly many benefits, there are also numerous hurdles to cloud adoption. Some of the biggest challenges revolve around managing cloud spend, understanding the cost components of cloud infrastructure, and how those costs can scale.
Read more...
---
Key strategies for businesses in the face of cyber threats
Cyber Security Security Services & Risk Management
Businesses face severe financial and reputational consequences due to data breaches and daily website hacks, and not all organisations are adequately prepared to combat these escalating threats.
Read more...
---
Planning for the worst is key to success
Technews Publishing Security Services & Risk Management
Planning for the worst is key to success when disaster strikes. Amidst frequent load shedding and often unpredictable stages of power outages, many businesses are concerned about the possibility of a total blackout.
Read more...
---
Protecting South African systems through XDR cybersecurity
Cyber Security Security Services & Risk Management
Carlo Bolzonello, Country Lead for Trellix South Africa, discusses how the country can protect its valuable digital assets through the artificial intelligence-enabled Extended Detection and Response (XDR) cybersecurity approach.
Read more...
---
[Sponsored] Protecting Against Ransomware Attacks: Lessons from Recent POPIA Fine
Cyber Security Security Services & Risk Management
According to Sophos' most recent ransomware report, an alarming 78% of the South African organisations that Sophos surveyed experienced ransomware attacks in the past year.
Read more...
---