printer friendly version
Workforce management to improve mining security
Issue 5 2022
Mining (Industry)
Security and guarding companies deal with complex environments daily while responding to customer demands and anticipating their needs. In the mining sector, these security and guarding companies must proactively add value for their clients who have become spoilt for choice when it comes to service providers.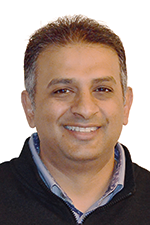 Heman Kassan.
Workforce management is one of the key puzzle pieces in this regard as it can improve customer satisfaction, increase and guard employee productivity, help maintain compliance and reduce costs – all critical in a highly competitive environment.
As technology evolves and more sophisticated solutions become available to enhance workforce management, many companies are tempted to implement the 'latest and greatest' without considering the impact on the existing environment. This creates the risk of software fragmentation as multiple solutions add to the complexity of maintaining security service level agreements with mines, and negatively impact the effectiveness of guards and monitoring systems.
Mines are asset intensive, as companies live or die by the success of their projects. Supposing a security company is unable to optimise its workforce management to ensure the integrity of the mining environment, then the risk of theft, espionage and other malicious actions can massively disrupt mining operations.
Importance of automation
Incorporating a level of automation in security workforce management solutions can help mitigate against the risk of this happening. For example, field service software with automation capabilities can empower security companies to eliminate manual, error-prone approaches to how dispatchers use information. These automated environments can help create more effective guard schedules while tracking everything from travel time to guard performance.
The sophisticated scheduling system that forms part of the workforce management environment can use known information about guards, shift patterns, business rules and resources to consider a range of relevant parameters to deliver highly valuable, contextualised scheduling information that matches what needs to happen in the field for the security company to operate at maximum efficiency.
Particularly in a fast-paced environment, a resource that adapts in real time and uses GPS tracking to ensure efficiency – such as the time it takes to drive in bad weather to get on site or identifying blind spots in perimeter security – is a real game changer. Additionally, a 'new' workforce management approach that is cloud-based provides instant access to the relevant information while still providing for offline redundancy in the event of connectivity dropping in remote locations.
Integrating people
However, it is not just about using innovative technology to improve workforce management for security companies. The most valuable asset, their people, will always remain the driving force behind innovation to find more unique ways of enhancing the security of real estate for mines.
Ultimately, modern workforce management entails integrating people, processes and technology. This will deliver a customisable, flexible and always-available solution based on data analysis and expert guidance to optimise security in a mining environment.
Further reading:
Client satisfaction boosted by 85% at Thungela Mine
Thorburn Security Solutions News Security Services & Risk Management Mining (Industry)
Thorburn Security, a division of Tsebo Solutions Group, has announced its recent collaboration with Kwa-Zulu Natal security company, Ithuba Protection Services, as part of its Enterprise Supplier Development (ESD) initiatives across Africa.
Read more...
---
New data services from HPE
Mining (Industry)
HPE transforms data lifecycle management with new data services; built on HPE Alletra Storage MP offering intuitive cloud experience, high performance scale-out storage, and hybrid data protection delivered through HPE GreenLake.
Read more...
---
AI technology to empower vertical markets
Dahua Technology South Africa Mining (Industry) CCTV, Surveillance & Remote Monitoring Products
Dahua WizMind is a full portfolio of solutions comprising project-oriented products that use deep learning algorithms to provide more business value to its global customers and deliver reliable and comprehensive AI solutions for vertical markets.
Read more...
---
Maximum fire protection for the most dangerous places
Securiton Fire & Safety Mining (Industry) Products
Africa's heavy mining and resource processing industries are some of the continent's leading economic lights. They also present some of its toughest fire safety challenges on the planet.
Read more...
---
Directory of Product and Solution Suppliers
Mining (Industry)
The Directory of Product and Solution Suppliers for the mining industry includes the details of companies that provide products, advice and services to the mining sector, primarily, but not limited to the areas of security and risk.
Read more...
---
The importance of the operator's frame of reference
Leaderware Editor's Choice CCTV, Surveillance & Remote Monitoring Security Services & Risk Management Mining (Industry)
The better the operator's frame of reference and situational awareness, and the more informed they are in dealing with CCTV surveillance in the mining industry, the more successful they are likely to be in surveillance.
Read more...
---
The art of drive and focus
Technews Publishing Editor's Choice Mining (Industry)
Riette Smeda did not find security, security found her. In doing so, she found an environment where grit and determination make all the difference in a country where crime pays.
Read more...
---
AI, risk management, and frameworks
Blacklight Group Technews Publishing Editor's Choice Security Services & Risk Management Mining (Industry)
A risk management framework is a basic necessity to meet the always-evolving criminal war against mines, perpetrated by ruthless organised crime gangs that often are better informed and resourced than their targets.
Read more...
---
Complex, but critical partner in security
Technews Publishing Bidvest Protea Coin Editor's Choice Integrated Solutions IT infrastructure Mining (Industry)
Smart Security looks at how drones can be applied effectively in mine security operations. The ability to quickly gain a birds-eye view of a situation, whether security, safety or operational in nature, makes drones a significant value-add to mines.
Read more...
---
The data must flow
Technews Publishing IT infrastructure Mining (Industry)
Amidst the dirt and dust, the data packets must always be moving in order for mines to remain on top of their environments, their people, their processes and equipment, and most importantly, the safety of everyone on site.
Read more...
---