printer friendly version
Don't let endpoint security be an afterthought
Issue 4 2022
Infrastructure
Data management is critical not only for mitigating the risk of ransomware, but also for compliance with various data privacy and data protection regulations. Businesses have tools, policies and extensive systems in place to deal with this, but often forget about securing endpoints.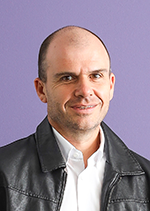 Iniel Dreyer.
An endpoint is any device that has access to a network, and this includes not only laptops and desktops, but also mobile devices and tablets. Any location where data is generated and stored needs to form part of an holistic data management approach, and if endpoints become an afterthought, they can be the source of vulnerability which creates a security loophole that could result in a serious data breach.
The biggest attack surface
Despite recent efforts being focused on data protection, the reality is that endpoints are still the biggest attack surface when it comes to ransomware and malware. When data is stored on a device, data protection needs to be deployed on it, including basic tools like antivirus and threat detection and prevention software. If data resides on a device, or it is created and/or stored on that device, there is also a compliance discussion that needs to be involved.
The reality is that at the endpoint, there is often a lack of stringent and enforceable policies in place to ensure that any data stored – especially sensitive information, personal information or corporate intellectual property – is protected effectively. It is imperative to include endpoints as part of any effective data management strategy, including insight into the data that lives on these devices, as this plays an important role in overall risk and compliance adherence.
The weakest link
With the rapid evolution of the workforce to a work-from-home and hybrid environment driven by the pandemic, endpoints have become something of a soft spot for malware to access networks, simply because they are not always adequately protected. Devices need to be secured, including mobile phones and tablets, and this should be part of corporate policy and not the responsibility of the individual. Ultimately, the business remains liable for a data breach regardless of where the vulnerability occurred, and the compliance issues and reputational damages will be the same.
People are often careless with their mobile devices, so all endpoints need to be paid the same attention in the data management design. Basics like antivirus, malware detection and prevention software, strong passwords and multi-factor authentication need to be in place, devices need to be secured, and data recovery strategies need to be in place should a data loss event occur. Furthermore, consistent policies need to be applied across all devices that access the network.
A proactive approach to data management
Data should never be managed in siloes, and the same applies to data created and stored on endpoint devices. However, businesses also need to become more proactive about data management, because managing data effectively is not just about protecting it but about preventing potential breaches and attacks.
Viruses are typically triggered on endpoint devices, and often do so undetected, but there are signs and behaviours that can indicate a breach before it can cause too much damage, such as higher-than-usual volumes of data being modified or downloaded. An effective data management strategy must include elements such as anomaly detection on devices to identify behaviours that are out of the ordinary, alert to potential problems and trigger policies to handle an event.
Data management is not just about protecting files, but also about preventing the spread of viruses and other malware. If endpoints are not considered as part of an overall data management strategy, they become an afterthought which could turn into a security loophole that raises the risk of a breach or a compliance issue.
Find out more at www.dm-p.co.za
Further reading:
Enhanced cellular connectivity is critical for farm safety
Infrastructure Agriculture (Industry)
In South Africa, the safety of our rural communities, particularly on farms, is a pressing concern. Nearly 32% of South Africa's 60 million people live in these areas, where security challenges are constantly in the spotlight.
Read more...
---
All aspects of data protection
Technews Publishing Editor's Choice Information Security Infrastructure AI & Data Analytics
SMART Security Solutions spoke to Kate Mollett, Senior Director, Commvault Africa, about the company and its evolution from a backup specialist to a full data protection specialist, as well as the latest announcements from the company.
Read more...
---
Revolutionising networking technology for the future
Infrastructure IoT & Automation
[Sponsored] In the fast-evolving landscape of networking technology, RUCKUS Networks stands out as a trailblazer, offering innovative solutions that redefine connectivity experiences across various industries.
Read more...
---
Edge could help transform South Africa's healthcare
Axis Communications SA Infrastructure
Edge computing has emerged as a game-changing technology for many industries, and the healthcare sector is no exception. In particular, South Africa's healthcare industry could significantly benefit from the potential of this technology.
Read more...
---
Cloud platform for cyber resilience in the hybrid enterprise
Infrastructure
The Commvault Cloud brings together data protection, security, intelligence, and recovery on one platform, offering AI capabilities to defeat cyber threats, and includes integration with Microsoft Azure OpenAI Service.
Read more...
---
Rapid rise in DNS attacks drives demand for new approach
Infrastructure Risk Management & Resilience
As ransomware grows more sophisticated and DNS attacks become more frequent, businesses are increasingly trying to protect themselves by adopting innovative approaches and technologies to bolster the integrity and security of their backup systems.
Read more...
---
Majority of South African companies concerned about cloud security
Information Security Infrastructure
Global and local businesses share a common concern when it comes to cloud security. 95% of global businesses and 89% of local businesses are concerned about the security of public clouds.
Read more...
---
Consolidated cybersecurity management
Technews Publishing Editor's Choice Information Security Infrastructure
SMART Security Solutions spoke to Gareth Redelinghuys, Country Managing Director, African Cluster at Trend Micro, to find out what makes Trend stand out from the crowd and also its latest market offerings.
Read more...
---
Access to data centre secured
Suprema Access Control & Identity Management Infrastructure
GBM required a modern access control system to increase the security of its facilities in a productive environment without affecting the operation of the offices and the data centre, which are carried out 24/7/365.
Read more...
---
Africa's growth lies on shoulders of renewable energy
News & Events Infrastructure
The Africa Tech Festival from 13 to 16 November in Cape Town will unpack the challenges and discuss the pivotal role of sustainability & renewable energy in advancing technological development in Africa.
Read more...
---