printer friendly version
Home automation hangs on security
CCTV Handbook 2022
Editor's Choice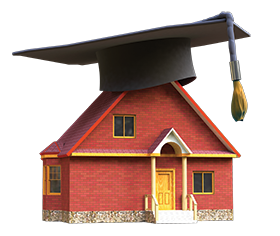 Home surveillance is not a new market, just a small one with only a few people installing cameras and recorders at home, although it must be said that with the plethora of home surveillance products on the market at reasonable pricing, it is a growing market.
The home automation market, however, is one poised for growth. Whether it means installing Amazon or Google products, or making use of the integration capabilities of alarms and other security (and non-security) technologies to create a 'home technology' platform, the basket of automation is growing. Of course, home automation can include all things security, but also everything else that is connected, from fridges to media platforms and so on.
Fortunately for us, security is key in home automation and as this market grows the home surveillance market will also grow. We already have, for example, companies that will sell you a fibre connection and offer surveillance cameras with cloud storage as an optional extra. Just as the industry has seen DSTV installers adding cameras to the list of things they can also install; other industries are following suit.
Of course, the growth of home surveillance and automation has not been as rapid in Africa, except in wealthy suburbs, because of the dire economic situation most find themselves in. However, it is still a growing market worth taking note of.
Plenty of growth potential
Gerald Kirsten from Nice SA says home automation is an ever-growing industry that is no longer limited to luxury households or small businesses. "It is the individual customer who is more eager to implement solutions that facilitate day-to-day activities, ensure security and peace of mind, and provide alternative ways to save money.
"While every person will have different expectations of how smart solutions should affect their lives, one common idea is the freedom of shaping your surroundings. Some people will find controlling lights or blinds a sufficient improvement, while others will be only interested in comprehensive solutions including home security."
He adds that it is common to find people starting small and then, seeing the potential, expanding their system over time. It is therefore crucial for buyers to be able to expand the capabilities of their system freely without having to modify its core settings or start over from scratch.
Ockie van Zyl from Fluss Technologies agrees that the home automation industry in South Africa is growing, noting that the cost savings and security benefits have increased the uptake in lower-income homes. Additionally, while standalone solutions are accepted and do provide a great solution, the benefit of integrated systems which talk to each other seamlessly is "exponential."
Rudi Potgieter, from Vox's Guardian Eye division, explains that some gadgets previously classed as luxury have now crossed the line to a necessity. "Few care to open their blinds or curtains from their phone, but with the cost of energy in South Africa, switching your AC off remotely might have previously been seen as a luxury whereas now it comes in very handy when you realise you left it running while on a trip.
"The power comes in when you start combining different gadgets to drive smarter outcomes. If you are 'noob' in this space, you are certainly looking for systems that are cross manufacturer compatible. In other words, your alarm panel should speak to cameras, which should speak to other sensors which are connected to your automation hub (Alexa, Google, Samsung etc.). A practical example of this would be when the alarms sense movement, the camera should be activated to analyse whether it can classify any human objects, and if so, trigger the alarm and switch on all relevant lights."
Shawn Chen from EZVIZ believes the demand for smart home equipment will continue to rise and home automation will soon become universal to more families. "We are confident to predict that with the launching of accessible and easy-to-use smart home products, home automation will become the next hot nationwide trend like smartphones."
He adds that safety is the most mentioned topic when it comes to home automation solutions and the most needed one. "The majority of new users began their smart home experience with a home surveillance camera to give them peace of mind. Beyond that, smart functions with simple operations are things that could be helpful for people who are implementing smart home solutions as well. Over the past year, EZVIZ has focused on making commercial-grade high-tech cameras that are Wi-Fi enabled, app-controllable and easy to set up.
Products available right now
Talking about future products is interesting, but what do the companies we spoke to offer at the moment that can make home automation (and security in particular) a reality, not a future goal? In other words, what can add value now and remain valuable as you expand your home automation platform in future?
EZVIZ has been developing new generations of connected devices that work seamlessly together to simplify the whole-home smart living experience. Rooted in a security camera line-up, EZVIZ has successfully extended its product line-up to include video doorbells, smart locks, smart lighting, alarms and sensors, vacuum cleaners and more. Furthermore, EZVIZ is digging deeper into the smart home industry by getting its hands on smart cleaning, smart air purifiers and more to demonstrate and promote the creation of all-smart living spaces.
Branded under Sixth Sense, Potgieter says Guardian Eye has an array of IoT sensors and smart cameras that deliver results. "It all feeds back to our proprietary platforms which allows us to drive the correct results while avoiding false positives. Our 24/7/365 Nerve Centre is geared to monitor uptime on all platforms, ensuring availability as well as reacting to any alerts, should the client opt for it. Our IoT panic button (medical and armed response) combined with an IOS/Android app, means you take your security with you, no matter where in the country your travels take you.
Fluss is a secure, simple and smart access control solution for homes, businesses and complexes that allows complete control via your smartphone, says Van Zyl.
Kirsten explains that Nice SA distributes the FIBARO brand which offers a wide range of smart home solutions allowing users to automate many areas of their lives. These include controlling lights, blinds and gates, adjusting the room temperature to the weather condition, or using numerous safety sensors. Customers with energy-producing installations can also use FIBARO to analyse the consumption of energy at home or even optimise processes such as EV charging.
Home means DIY
It may not be applicable to everyone, but when it comes to home automation, many will choose to bypass installers and do the installation themselves. And while there may be technical or engineering experts quite capable of doing so, most people would choose a solution that does not require such intensive skill levels. What are the vendors doing to make it as simple as possible to get your home automation working quickly, reliably and simply?
To facilitate the process of setting up the FIBARO system, a great deal of work was devoted to preparing the Yubii Home app to become an alternative to the traditional web interface, says Kirsten. Not only can you perform the first-time configuration and connect the gateway (Home Center 3, Home Center 3 Lite, or Yubii Home) to your Wi-Fi network using the app, but you can also add a wide range of Z-Wave, Nice and Elero products directly from your mobile device.
This becomes especially useful for devices that are located far away from the gateway and the traditional inclusion process would have required using a computer. In addition, users can obtain free access to the official FIBARO Marketplace platform which offers numerous integration and scenes created by the FIBARO community – as a result even less advanced users can expand their systems by adding additional third-party solutions.
Kirsten also states that it is possible to integrate additional security solutions in the form of smart locks, alarm systems, sirens and cameras. "We support many of these solutions by creating ready-to-use plugins. Furthermore, we have our line of smart sensors, such as the FIBARO motion sensor or door/window sensor. These battery-powered devices can be used to monitor for the presence of people and notify owners about the opening or closing of doors and windows."
Similarly, all of Guardian Eye's consumer products are 'self-install systems' with the majority being preconfigured when they leave the storerooms, adds Potgieter. "The How-To guides will assist with the one or two unknowns, and if still in doubt, our 24/7/365 helpdesk is fully trained to assist telephonically. As a last resort we do have a national technical footprint which can assist with any onsite installations if need be."
Potgieter adds that integration is key. "The tighter the mesh, the more secure your home. The Guardian Eye enterprise team specialises in larger installs where we offer turnkey security and IoT solutions. This can easily be scaled down to fit a residential property with an electric fence, IoT fence or seismic sensors, cameras (thermal or optical), door open/close or vibration sensors all integrated to provide a strong security layer for the everyday home. Events are monitored in our Nerve Centre and either escalated to your or our provided security incumbent. All events are processed through our AI/computer vision platforms to provide better results and improved security. Cloud processing and storage sits at the core of our architecture."
Stable Wi-Fi connectivity makes it simpler
EZVIZ's products function through Wi-Fi while enhancing the stability of the connection, notes Chen. The company has also introduced battery-powered products that ease the installation process without complex wiring. With no toolkit and screws needed, it can be simply installed anywhere in the household without limitations. On top of that, an add-on option of a solar panel would completely eliminate the hassle of charging.
He also notes that operation is easier with the EZVIZ all-in-one app. The app provides smart alerts about things that truly matter, as opposed to numerous false alarms or constant monitoring. In addition, with the app, users can remotely control and manage their security cameras, say hello to visitors who press the video doorbell, as well as arm and disarm the security system automatically.
In addition, the EZVIZ ecosystem supports integrations with other smart home systems, including Amazon Alexa, Google Assistant, and devices supported by IFTTT. "For example, users can free their hands by just speaking to the voice assistant to see the video footage on a larger monitor. EZVIZ has been working hard to expand its capacities to build a wider smart home ecosystem; more creative smart integrated security offerings like electronic locks and smart curtains will likely be coming in the near future."
Fluss provides simple installation, adds Van Zyl. "Installation is easy with only three wires that need to be connected to your existing system. Easy installation instructions are also available on our website: https://fluss.io/installation." Again, Fluss caters for broad integration options as its technology can integrate with existing products such as biometrics systems, turnstiles, or even garage or gate motors.
Growing over time
As noted above, the ability to start small and grow your home technology over time is an important factor in the ultimate success of a brand's product range. Few people will opt for everything at once and are more likely to wait to see the benefits of a small purchase before moving onto the next phase.
Chen says the core of the smart home and smart home camera market, namely convenience and connection, will not change. "What EZVIZ has been doing is use state-of-the-art technology to make home life simpler, smarter and more connected for everyone."
This means users won't be in a position where they have to ditch their existing products if they want to upgrade. "Smart home users can always add new products to create and upgrade their own ideal smart living space."
The FIBARO system can be extended according to the customers' needs, says Kirsten. You can start with a stand-alone solution and add additional modules to the gateway whenever you want. This approach doesn't require the user to exclude any of the previously configured devices. Regular firmware updates make the FIBARO system compatible not only with Z-Wave, but other radio protocols as well. For instance, Zigbee support was recently introduced.
Van Zyl agrees, noting that you don't need a smart system to use Fluss, "you connect Fluss to make your current system a smart one".
Guardian Eye's Sixth Sense ensures that every item can operate standalone or as part of the final solution, explains Potgieter. "This means that we can start by addressing immediate concerns and over time build on the solution. Whether it is a camera in a secluded corner or a vibration senser on a window that does not yet have burglar bars, we allow the user to start with one Lego block and build as budget allows. With every item you add, security improves."
While we may not be at the point where your car tells your house when you leave the office so that the house can switch the oven on and find a recipe for supper, the growth of home automation, often driven by security requirements, is a given for the near future. The only question that remains is whether the security industry will focus on integration and openness to drive automation beyond security, or whether brands that are already a standard in homes across the world will be leading this charge?
For more information contact:
• EZVIZ South Africa, wangyue22@ezvizlife.com, www.ezvizlife.com
• ET Nice, +27 21 404 0800, gerald@et.co.za, www.niceforyou.com/za
• Fluss Technologies, +27 61 538 3180, https://fluss.io/
• Vox, +27 87 805 0000, info@voxtelecom.co.za, www.vox.co.za
Credit(s)
Further reading:
Helping retailers optimise monitoring and security
Guardian Eye Retail (Industry) CCTV, Surveillance & Remote Monitoring
From a smart retail perspective, it is crucial to understand that monitoring stock and other assets through camera surveillance and a variety of Internet of Things (IoT) sensors stretches further than the stores themselves.
Read more...
---
What South Africans need to know about smart devices
Technews Publishing Editor's Choice
We live in a world surrounded by smart devices, from our pockets to our driveways and living rooms.
Read more...
---
Collaboration delivers integrated and holistic security
Guardian Eye CCTV, Surveillance & Remote Monitoring News Integrated Solutions
Guardian Eye and Lytehouse have partnered to integrate their speciality solutions and provide a holistic security offering that overcomes the fragmentation of security systems and services.
Read more...
---
From overwhelm to oversight
Editor's Choice Cyber Security Products
Security automation is vital in today's world, and Microsoft Sentinel is a widely adopted, but complex answer. ContraForce is an easy-to-use add-on that automatically processes, verifies and warns of threats round-the-clock.
Read more...
---
Synology enhances functions for advanced surveillance integration
Technews Publishing CCTV, Surveillance & Remote Monitoring IT infrastructure Products
With the capability to function as both an API client and server, Surveillance Station offers a versatile platform for integration, whether it's embedding video streams into other platforms or overlaying external data onto recorded video.
Read more...
---
Planning for the worst is key to success
Technews Publishing Security Services & Risk Management
Planning for the worst is key to success when disaster strikes. Amidst frequent load shedding and often unpredictable stages of power outages, many businesses are concerned about the possibility of a total blackout.
Read more...
---
SMART Surveillance Conference 2023
Technews Publishing Editor's Choice CCTV, Surveillance & Remote Monitoring Conferences & Events
Some people think the future is all about cloud technologies, but the SMART Surveillance conference demonstrated that AI is making edge surveillance much more attractive, over distributed sites, than ever before.
Read more...
---
Has your business planned for the worst?
Editor's Choice Cyber Security Security Services & Risk Management
Incident response is a specialised part of security, like a hospital's intensive care unit: IR kicks in when the organisation detects a breach of its systems to stop criminals from doing more damage.
Read more...
---
From the editor's desk: Is security the new analogue?
Technews Publishing News
      Back in the old days, when I started with SMART Security Solutions (or Hi-Tech Security Solutions, as it was known then), one of the major 'revolutions' of that time was the imminent demise of analogue ...
Read more...
---
Making a difference with human intelligence gathering
Kleyn Change Management Editor's Choice
Eva Nolle believes that woman should stand their ground as they often bring an entirely different skill set to the table, which enhances the overall service delivered.
Read more...
---