printer friendly version
Manage reckless driving while speed cameras are offline
Issue 3 2022 Transport (Industry), Security Services & Risk Management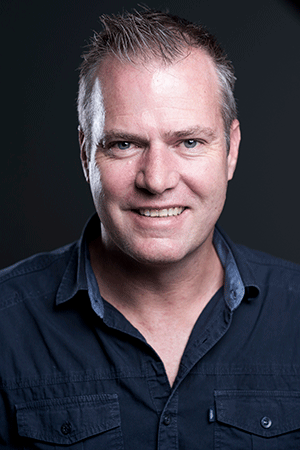 Justin Manson.
Earlier this year, the Johannesburg Metro Police Department announced that motorists who have been exceeding the city's speed limits had not been fined for infringing the law for almost a year. That's because the city hasn't had any functioning speed cameras since May 2021.
"While Johannesburg motorists who have broken the law are probably off the hook, these offline speed cameras mean that road users no longer have a deterrent to help them avoid reckless driving," says Justin Manson, sales director at Webfleet Solutions. "Speed cameras work to reduce road accidents, injuries, and even fatalities by deterring drivers from speeding. Without them, road users' traffic speeds increase, which incurs additional costs for the transportation industry and causes more accidents, severe injuries and deaths."
Just because commercial drivers can't incur the high costs of speeding fines doesn't mean businesses aren't suffering the actual price of reckless driving behaviour.
For example, in May this year, numerous motorists filed police reports against a truck driver who was endangering the lives of road users on the N11 in Mpumalanga. A motorist recorded the truck recklessly overtaking several vehicles at high speed, including other large trucks. The driver eventually hit and damaged a trailer attached to a white bakkie but continued to speed away until the police arrested him.
Here are some ways fleet managers can proactively prevent drivers from falling into the trap of driving recklessly and speeding while the city's traffic cameras are offline.
Driver training programmes
Speeding contributed to last year's high number of road fatalities, with light delivery vehicles and trucks accounting for more fatalities per crash than any other type of vehicle. That's why it's more crucial than ever that fleet managers train drivers to abide by traffic laws and reduce their likelihood of contributing to South Africa's high road accident rate.
Fleet managers can enrol drivers in training, development, and support programmes that will equip them with the skills they require to improve their driving behaviour while adding value to the companies they drive for. Driver programmes, like MasterDrive, offer truck drivers safety and efficiency training that will help them mitigate accidents and increase productivity.
Geofencing high accident zones
Since heavy trucks are more dangerous on the road than light vehicles, fleet managers can use geofencing technology to define high-accident zones or areas with steep descents. Geofencing allows managers to receive alerts when vehicles enter pre-defined zones and, in turn, alerts drivers to maintain or revert to a custom set speed limit to lower the risk of an accident.
Although this technology fills the current gap created by offline speed cameras, it can be as effective when the city's speed cameras are back online by reminding drivers to reduce their speed. This technology has shown so much promise in reducing road accidents and reckless driving behaviour that Ford recently trialled connected geofencing technology that could one day automatically reduce a vehicle's speed in line with the geofenced zone.
In-cab AI cameras
A recent Zutobi survey ranked South Africa as the most dangerous country to drive in out of 52 countries. Unfortunately, Johannesburg's offline speed cameras add to the country's hazardous road conditions.
Fleet managers and drivers can create safer driving conditions by pairing telematics technology with AI-based vehicle video cameras. This technology identifies risky driving and delivers real-time audio and visual warning alerts when the driver speeds, brakes or steers harshly. It also sends feedback to the driver when engaging in distracted driving behaviour that endangers the lives of other road users.
"Drivers navigate countless factors on our country's roads, and offline speed cameras are just another item on that list. As a result, fleet managers are under immense pressure to protect employees while making sure they drive responsibly. Thankfully, fleet managers have access to solutions that encourage safe driving behaviour and protect South African road users," concludes Manson.
Further reading:
Is AI the game-changer for streamlining anti-money laundering compliance?
Financial (Industry) Security Services & Risk Management
In the aftermath of South Africa's recent grey listing, companies are now confronted with the imperative to address eight identified strategic deficiencies, while simultaneously reducing their financial crime risk through anti-money laundering compliance processes.
Read more...
---
Client satisfaction boosted by 85% at Thungela Mine
Thorburn Security Solutions News Security Services & Risk Management Mining (Industry)
Thorburn Security, a division of Tsebo Solutions Group, has announced its recent collaboration with Kwa-Zulu Natal security company, Ithuba Protection Services, as part of its Enterprise Supplier Development (ESD) initiatives across Africa.
Read more...
---
Migrating to the cloud? Beware the many hurdles
IT infrastructure Security Services & Risk Management
While there are undoubtedly many benefits, there are also numerous hurdles to cloud adoption. Some of the biggest challenges revolve around managing cloud spend, understanding the cost components of cloud infrastructure, and how those costs can scale.
Read more...
---
Key strategies for businesses in the face of cyber threats
Cyber Security Security Services & Risk Management
Businesses face severe financial and reputational consequences due to data breaches and daily website hacks, and not all organisations are adequately prepared to combat these escalating threats.
Read more...
---
Protecting South African systems through XDR cybersecurity
Cyber Security Security Services & Risk Management
Carlo Bolzonello, Country Lead for Trellix South Africa, discusses how the country can protect its valuable digital assets through the artificial intelligence-enabled Extended Detection and Response (XDR) cybersecurity approach.
Read more...
---
[Sponsored] Protecting Against Ransomware Attacks: Lessons from Recent POPIA Fine
Cyber Security Security Services & Risk Management
According to Sophos' most recent ransomware report, an alarming 78% of the South African organisations that Sophos surveyed experienced ransomware attacks in the past year.
Read more...
---
Kaspersky launches Professional Services Packages for SMBs
News Cyber Security Security Services & Risk Management
Kaspersky has announced the launch of a range of Professional Services Packages for SMBs, offering tailored support products that help customers get the most out of their cybersecurity resources.
Read more...
---
AI-driven drones unleash new opportunities and risks
IT infrastructure Security Services & Risk Management
As AI-driven technologies continue to evolve, the incorporation of AI in drone capabilities has become a significant point of interest for many drone operators.
Read more...
---
Six cybersecurity mistakes to avoid
Cyber Security Security Services & Risk Management
Safeguarding sensitive data and maintaining robust cybersecurity practices has become paramount for businesses of all sizes, with the global costs of cybercrime expected to reach US$13 trillion within the next five years.
Read more...
---
Has your business planned for the worst?
Editor's Choice Cyber Security Security Services & Risk Management
Incident response is a specialised part of security, like a hospital's intensive care unit: IR kicks in when the organisation detects a breach of its systems to stop criminals from doing more damage.
Read more...
---