printer friendly version
Ongoing cybersecurity with a click
Issue 2 2022 Editor's Choice, Cyber Security, Security Services & Risk Management
Cybersecurity is top of mind today with news of ransomware, hacks, data theft and more constantly popping up on almost every media site. The need to cybersecure one's organisation and personal IT systems is therefore obvious, but there are many products and services available, making it hard for non-experts to make good cyber decisions.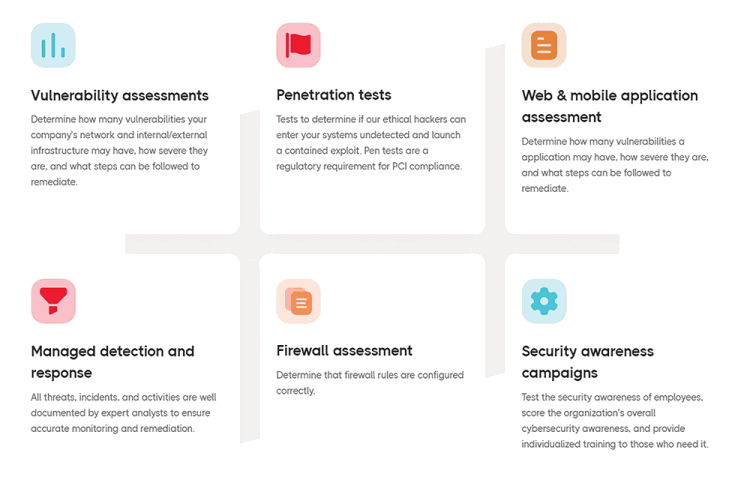 Magix has launched an online service to take much of the effort out of cybersecurity assessments and management with Pretect, an online service. It is designed as a subscription-based web app, with different services available depending on the user's requirements, Pretect provides ongoing, automated assessments of your cybersecurity posture, supported by solutions from the top brands in the market as well as a team of experts available to assist customers 24 x 7. In addition, Pretect provides incident detection and response for your most vulnerable channels such as email and file systems.
"Pretect is a collection of services available from one dashboard that makes it easy to set up and monitor your IT infrastructure automatically in the background, whether you are an enterprise or a small business," explains Hedley Hurwitz, MD of Magix. "We have made the decision-making process simpler, the availability of expert advice only a click away and we have lowered the costs for ongoing assessments while making use of the most respected solutions available today seamlessly integrated into the service."
Prior to launching publicly, Pretect provided its service to a few companies to ensure the system delivered. The results have shown that it delivers as promised with companies such as Nashua, Clientele and Grindrod Bank using the system. It currently monitors over 1 million IP addresses daily. A limited free trial is also available for those interested in testing the applicability of the service to their companies.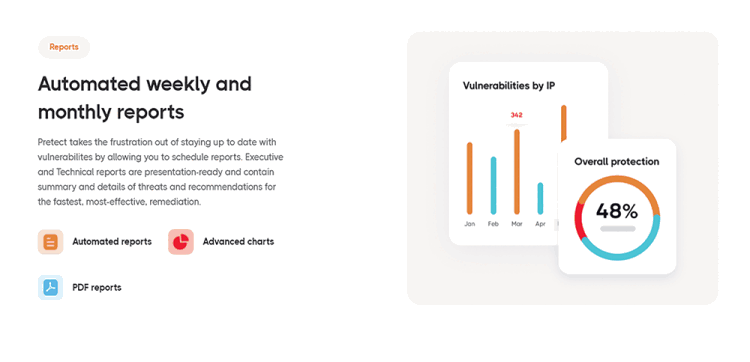 Services available
Pretect is launching with six basic services available, depending on the plan selected.
Vulnerability assessments: These general vulnerability tests will determine how many vulnerabilities your company's network and internal/external infrastructure may have, how severe they are and what steps can be followed to remediate them – by applying patches etc.
Penetration tests: Run by ethical hackers from Magix, these exercises try to enter your IT systems undetected and launch a contained exploit (i.e., doing no harm except proving that someone could hack into your systems).
Web and mobile application assessment: As almost all software moves to the cloud and web-based access, this service tests the applications your company uses or builds, to see what vulnerabilities they contain, how severe they are and what steps can be followed to close the gaps.
Managed detection and response: This service monitors your systems and data is automatically analysed by the latest software and can also be passed onto Magix experts for further analysis. All threats, incidents and activities are documented to ensure accurate monitoring and remediation.
Firewall assessment: Often companies think that installing a firewall is enough to protect them. This service tests the company's firewall/s to determine if it is configured correctly for optimal protection.
Security awareness campaigns: Humans are the weakest link in cybersecurity and this service conducts security awareness testing on the organisations' employees, scores the organisation's overall cybersecurity awareness and provides individualised training to those who need it.
Instead of running cybersecurity assessments once per year, or as is often the case, after an incident has caused havoc in a company, Pretect services run regularly and provide a real-time dashboard giving you insights into your security posture, with the ability to drill down into specific areas. And as noted above, experienced cybersecurity experts are available 24 x 7 to assist customers.
For more information, go to www.pretect24x7.com
Credit(s)
Further reading:
More to expect from Securex 2022
Specialised Exhibitions Editor's Choice
Securex South Africa 2022 will take place from 31 May to 02 June 2022 at Gallagher Convention Centre in Johannesburg, and will be co-located with A-OSH Expo, Facilities Management Expo and the new Firexpo 2022.
Read more...
---
Securex 2022 exhibitors serve up the best in security
Specialised Exhibitions Editor's Choice
Exhibitors at the upcoming Securex South Africa 2022 trade show will be demonstrating the best in security-related products and services to the market.
Read more...
---
Integrated personal security that travels with you
Editor's Choice
Individuals can take their security with them when travelling with the new Nomad all-in-one integrated security solution that keeps you and your belongings safe.
Read more...
---
Managed services in a nutshell
Technews Publishing IT infrastructure
With industry standards, security requirements, regulations, digital technology capabilities and mobile consumer engagement ever evolving, it's more critical than ever for organisations to keep up with the pace of change.
Read more...
---
Securex Preview 2022
Technews Publishing Editor's Choice
Hi-Tech Security Solutions asked the exhibitors at this year's Securex event to briefly mention some of the highlights we can expect from them at this year's show.
Read more...
---
From the editor's desk: Signs of life?
Technews Publishing News
Welcome to the latest issue of Hi-Tech Security Solution. The big news in this issue is the Securex Preview which, although smaller than in the past, is still a great (late) start to the year as it means ...
Read more...
---
Self-learning AI for existing CCTV systems
Iris AI Editor's Choice CCTV, Surveillance & Remote Monitoring News
Snap Guard is a cloud application that integrates into a property owner's live CCTV feed, working with existing hardware and software, adding an additional layer of security.
Read more...
---
Mark Kane and Wayne Schneeberger join Stallion Security
Stallion Security Editor's Choice CCTV, Surveillance & Remote Monitoring Integrated Solutions
Stallion Security has announced that Mark Kane and Wayne Schneeberger have joined its ranks at the same time as the company confirms its acquisition of Myertal Tactical Security's offsite monitoring business.
Read more...
---
The Complete Manual on CCTV Management
Technews Publishing Editor's Choice CCTV, Surveillance & Remote Monitoring Security Services & Risk Management
Sonja de Klerk, retired Brigadier from the SAPS Forensic Science Laboratory has written a book on managing your CCTV systems to optimise the value of it as evidence.
Read more...
---
Russia/Ukraine war and its effect on financial institutions
Technews Publishing Editor's Choice Security Services & Risk Management Financial (Industry)
ASIS SA's treasurer, Erica Gibbons, highlights some of the effects financial institutions should look out for as a result of the war between Russia and the Ukraine.
Read more...
---