printer friendly version
Ongoing cybersecurity with a click
Issue 2 2022 Editor's Choice, Cyber Security, Security Services & Risk Management
Cybersecurity is top of mind today with news of ransomware, hacks, data theft and more constantly popping up on almost every media site. The need to cybersecure one's organisation and personal IT systems is therefore obvious, but there are many products and services available, making it hard for non-experts to make good cyber decisions.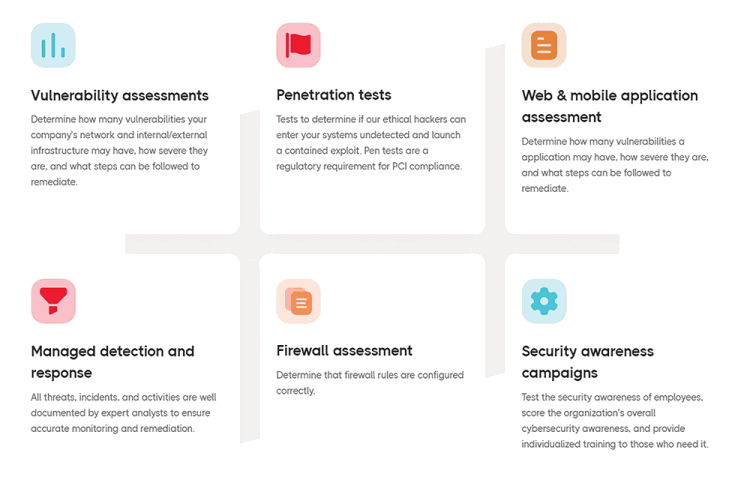 Magix has launched an online service to take much of the effort out of cybersecurity assessments and management with Pretect, an online service. It is designed as a subscription-based web app, with different services available depending on the user's requirements, Pretect provides ongoing, automated assessments of your cybersecurity posture, supported by solutions from the top brands in the market as well as a team of experts available to assist customers 24 x 7. In addition, Pretect provides incident detection and response for your most vulnerable channels such as email and file systems.
"Pretect is a collection of services available from one dashboard that makes it easy to set up and monitor your IT infrastructure automatically in the background, whether you are an enterprise or a small business," explains Hedley Hurwitz, MD of Magix. "We have made the decision-making process simpler, the availability of expert advice only a click away and we have lowered the costs for ongoing assessments while making use of the most respected solutions available today seamlessly integrated into the service."
Prior to launching publicly, Pretect provided its service to a few companies to ensure the system delivered. The results have shown that it delivers as promised with companies such as Nashua, Clientele and Grindrod Bank using the system. It currently monitors over 1 million IP addresses daily. A limited free trial is also available for those interested in testing the applicability of the service to their companies.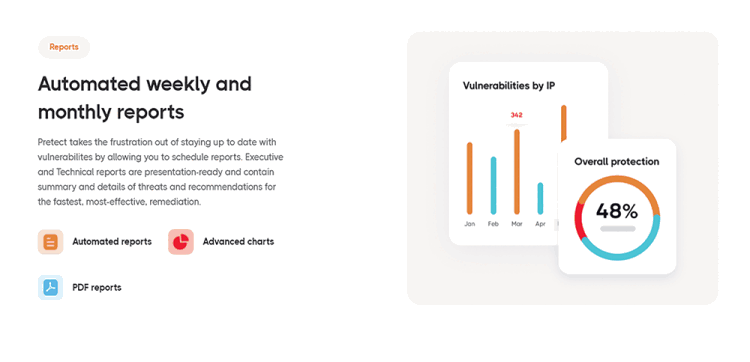 Services available
Pretect is launching with six basic services available, depending on the plan selected.
Vulnerability assessments: These general vulnerability tests will determine how many vulnerabilities your company's network and internal/external infrastructure may have, how severe they are and what steps can be followed to remediate them – by applying patches etc.
Penetration tests: Run by ethical hackers from Magix, these exercises try to enter your IT systems undetected and launch a contained exploit (i.e., doing no harm except proving that someone could hack into your systems).
Web and mobile application assessment: As almost all software moves to the cloud and web-based access, this service tests the applications your company uses or builds, to see what vulnerabilities they contain, how severe they are and what steps can be followed to close the gaps.
Managed detection and response: This service monitors your systems and data is automatically analysed by the latest software and can also be passed onto Magix experts for further analysis. All threats, incidents and activities are documented to ensure accurate monitoring and remediation.
Firewall assessment: Often companies think that installing a firewall is enough to protect them. This service tests the company's firewall/s to determine if it is configured correctly for optimal protection.
Security awareness campaigns: Humans are the weakest link in cybersecurity and this service conducts security awareness testing on the organisations' employees, scores the organisation's overall cybersecurity awareness and provides individualised training to those who need it.
Instead of running cybersecurity assessments once per year, or as is often the case, after an incident has caused havoc in a company, Pretect services run regularly and provide a real-time dashboard giving you insights into your security posture, with the ability to drill down into specific areas. And as noted above, experienced cybersecurity experts are available 24 x 7 to assist customers.
For more information, go to www.pretect24x7.com
Credit(s)
Further reading:
Security risk and the sum of small things
Leaderware Editor's Choice
Dr Craig Donald advises that the small things we often write off as unimportant can quickly scale to become serious threats to security and safety.
Read more...
---
Be aware of privacy and cybercrimes issues
Security Services & Risk Management Cyber Security Retail (Industry)
Artificial intelligence (AI) is being deployed to help shoppers make better choices, but retailers must be aware of their obligations under personal privacy and cybercrimes laws.
Read more...
---
From the editor's desk: Maybe I'm too old?
Technews Publishing News
There are many companies these days touting their ability to securely authenticate people via mobile devices (or selfies), claiming that it is secure and easy. Some banks are even allowing people to ...
Read more...
---
IDEMIA and Ideco demonstrate their value stacks
Technews Publishing Ideco Biometrics IDEMIA Conferences & Events Access Control & Identity Management News
Ideco and IDEMIA recently hosted a travelling show where attendees were given an update on the companies, as well as the full value stack they offer.
Read more...
---
Sustainability, trust and predictability
Technews Publishing Bosch Building Technologies Conferences & Events CCTV, Surveillance & Remote Monitoring News Integrated Solutions
The future for Bosch Building Solutions is focused on predictive solutions based on sustainability and trust in an AIoT world of cloud services.
Read more...
---
Networked devices increase cyber risks for building systems
Technews Publishing News
Building managers need an integrated approach with IT professionals and clear lines of responsibility to ensure optimal facilities management and cybersecurity.
Read more...
---
Specialised surveillance and communications
Technews Publishing Editor's Choice News Integrated Solutions Residential Estate (Industry)
Hi-Tech Security Solutions spoke to Arcanum Africa's Peter Stolwerk and Aaron van Schaik to find out a bit more about the company and the unique products it is bringing to the local market.
Read more...
---
From Hill Street Blues, to Hillbrow, to managing risk for BMW
Technews Publishing Editor's Choice News Security Services & Risk Management
Jane-Eleanor Morrison's success story starts from growing up in the stressful pre-democracy times in KZN, moves through a successful career in SAPS. to BMW South Africa where she is now the risk control manager.
Read more...
---
Locally designed lock designed to stay locked
Editor's Choice
The new Blade Lock makes it close to impossible to break a lock by conventional means; combined with the Smart Gate, your security behind the door is certain.
Read more...
---
Water deluge fire suppression system
FS Systems Editor's Choice Fire & Safety Mining (Industry) Products
The FS Group custom-designed and installed an electronically actuated water deluge fire suppression system for an underground explosives magazine, ensuring both the safety of miners and operations, as well as regulatory compliance.
Read more...
---