printer friendly version
The role of drones in farm protection
Issue 2 2022 Agriculture (Industry), Security Services & Risk Management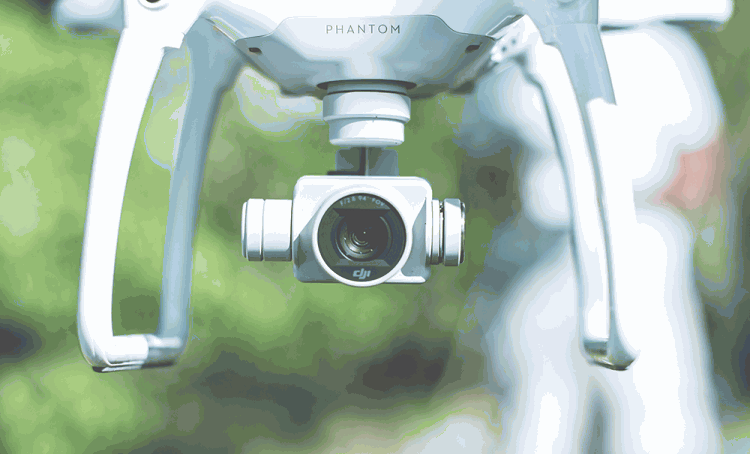 The South African Civil Aviation Authority (SACAA) is charged with promoting, regulating and enforcing civil aviation safety and security in South Africa. This is to be achieved by complying with the Standards and Recommended Practices (SARPs) of the International Civil Aviation Organisation (ICAO), whilst considering the local context (SACAA web page: http://www.caa.co.za/).
The UAV is an acronym for Unmanned Aerial Vehicle, which is an aircraft with no pilot on board. UAVs can be remote-controlled aircraft (e.g., flown by a pilot at a ground control station) or can fly autonomously based on pre-programmed flight plans or more complex dynamic automation systems. The FAA has adopted the acronym UAS (Unmanned Aircraft System) to reflect the fact that these complex systems include ground stations and other elements besides the actual air vehicles.
Laurence Palmer.
A UAV/drone needs more description to accurately describe what it is. Often, when someone says, "drones are bad", they are actually referring to military attack drones, or domestic surveillance drones. These descriptive words are critical when discussing any matter related to drones. Remember, a drone is just an airplane without a pilot. In the future these craft will have unlimited uses and capabilities. They will do mundane and dangerous tasks and play helpful and humanitarian rolls. They will complete search and rescue missions, deliver medicine and supplies to remote, inaccessible areas and more. They will save lives.
Legal restrictions and/or limitations
The laws around legal operation of remote-control aircraft recently changed in South Africa, introducing a framework for where and how drones can be flown and who is allowed to fly them. These new restrictions and regulations don't, on the whole, apply to the kind of quadcopters that are going to be popular as presents this Christmas and if you're flying a drone for fun the main thing to be aware of is where their use is banned. That's within 10 km of an airport, 50 m of a building or road and no higher than 122 m (depending on usage). Also, a hobby drone must be flown within line of sight, which means you shouldn't be flying at night either.
For commercial purposes, things are a bit more complicated. There's a list of requirements over at the Safe Drone website (http://www.safedrone.co.za/legal-requirements), and you'll need to register your drone with the South African Civil Aviation Authority (SACAA) and provide documents, like an operations manual, before you can use your aircraft to make money.
The first thing anyone who wants to fly a drone will need to do, however, is acquire a Remote Pilots Licence (RPL). It is estimated that to obtain a RPL, with all the related costs, will cost an individual around R45 000,00.
Specifications
An Unmanned Aircraft System or Drone is not a silver bullet against crime. It is, however, a very valuable and effective tool in the security practitioner's toolbox, if:
• It is the correct type of drone with the correct camera lens and technical specification.
• The drone has a reliable power supply to suit the intended application.
• The recording and evidence retention equipment is of good quality and technical specification.
• The recording retention period is adequate for the intended application.
• Provide a secure lock-up for the recording equipment and an off-site back-up of data, if possible.
• Ensure a secure and reliable communication system, both on- and offsite.
• There is a reliable and effective inspection and maintenance procedure in place.
• There is a reliable local source of spare parts and service back-up.
• The drone and supporting equipment have been designed and developed by a reliable manufacturer, who has research and development capacity to support the equipment into a future period beyond the initial guarantee period of the equipment.
• Does the manufacturer provide a redundancy plan to keep the system and equipment up to date with the rapid rate of technical development taking place?
• Is the system cost-effective and good value for money?
• Do you buy or lease? Lease will often include a redundancy provision.
• Obtain client referrals in respect of the company that you are dealing with.
• Evaluate the way the company management and staff respond to your enquiry. The way they work now can be an indicator of the work ethic that you can expect from them in the future.
• Is the management involved and interested in helping you find the best solution to your problem, or do you only see sales personnel interacting with you?
• You have to decide whether you operate the drone yourself or do you employ a professional operator to provide the required service?
You cannot expect to have an effective UAS Drone system and with it, the expected crime solution by calling in the nearest salesman and buying a drone. It will cost you a lot of money and it will not work.
Application
Discussing the application of a drone system let us assume that all the above information has been applied and the drone system is up and running and on stand-by to become operational. What are we going to use it for and how are we going to do this?
Let me digress a little and point you in the direction of your security perimeter. Where is your security perimeter?
• Is it the outer wall of your house, with doors fitted with security gates, its burglar-barred windows?
• Is it the security fence around the garden and house, with barbed wire and possibly alarm beams and CCTV?
• Is it the security fence around the 'Opstal', including the house, the tractor shed, packing shed etc., with barbed wire and possibly alarm beams and CCTV?
What if you could extend your security barrier out by 500 metres, 1000 metres, or even further, would you want to explore this possibility? With the application of a multi-layered intelligence programme your security barrier can be extended way beyond your existing physical boundary and enhance your ability to predict and defend against any possible attack.
One of the key elements and tools to implement the multi-layered intelligence program is the drone. The drone can be deployed to:
• Perform routine patrols along identified routes, identify and log vehicles and pedestrians within an identified area.
• Count and account for farm animals.
• Locate and validate working implements, status and condition of infrastructure.
• Locate and log unauthorised persons or vehicles in restricted areas.
• Deploy voice and/or hard copy instructions and/or messages to persons on the ground.
• Deploy and drop critical resources or equipment to locations on the ground.
• In the event of an incident, locate and track a fleeing vehicle or persons escaping the scene.
• Controlling and co-ordinating the security response effort and teams deployed in the area.
• Identifying and co-ordinating the need for additional resources to successfully counter and mitigate any emergency situation.
A detailed deployment plan, indicating the objectives and desired results required from the drone system must be developed. This plan should include operating parameters and budgets required for sustained operation of the system to the benefit of the community.
Conclusion
The development of the UAV technology has opened up a whole new era and multiple possibilities for planning for, coping with and responding to, the challenges of security in the rural farming areas of South Africa. Let us trust that the regulatory bodies will be progressive enough in their approach to permit the judicious and responsible use of the UAV technology to the benefit of all persons in the future.
---
Download a security risk assessment template
This is the last in the series of protecting farms against terror and criminal attacks in South Africa by Laurence Palmer. To download a free security risk assessment template in PDF format, please go to www.securitysa.com/ex/SECURITY-RISK-ASSESSMENT-FARM--TEMPLATE.pdf (or use the short link www.securitysa.com/*farm2).
This article is the opinion of the author and is based on the latest information available and his previous and current efforts to prevent farm attacks. For more information or to obtain the template in editable format, contact Laurence Palmer, +27 73 954 4450, [email protected]
Credit(s)
Further reading:
From the editor's desk: Maybe I'm too old?
Technews Publishing News
There are many companies these days touting their ability to securely authenticate people via mobile devices (or selfies), claiming that it is secure and easy. Some banks are even allowing people to ...
Read more...
---
IDEMIA and Ideco demonstrate their value stacks
Technews Publishing Ideco Biometrics IDEMIA Conferences & Events Access Control & Identity Management News
Ideco and IDEMIA recently hosted a travelling show where attendees were given an update on the companies, as well as the full value stack they offer.
Read more...
---
Sustainability, trust and predictability
Technews Publishing Bosch Building Technologies Conferences & Events CCTV, Surveillance & Remote Monitoring News Integrated Solutions
The future for Bosch Building Solutions is focused on predictive solutions based on sustainability and trust in an AIoT world of cloud services.
Read more...
---
Networked devices increase cyber risks for building systems
Technews Publishing News
Building managers need an integrated approach with IT professionals and clear lines of responsibility to ensure optimal facilities management and cybersecurity.
Read more...
---
Specialised surveillance and communications
Technews Publishing Editor's Choice News Integrated Solutions Residential Estate (Industry)
Hi-Tech Security Solutions spoke to Arcanum Africa's Peter Stolwerk and Aaron van Schaik to find out a bit more about the company and the unique products it is bringing to the local market.
Read more...
---
From Hill Street Blues, to Hillbrow, to managing risk for BMW
Technews Publishing Editor's Choice News Security Services & Risk Management
Jane-Eleanor Morrison's success story starts from growing up in the stressful pre-democracy times in KZN, moves through a successful career in SAPS. to BMW South Africa where she is now the risk control manager.
Read more...
---
Hard times, increased crime
Technews Publishing Security Services & Risk Management Integrated Solutions IT infrastructure
Hi-Tech Security Solutions spoke to Mezuzah Security Services to find out what is happening in the real world, and how security companies are dealing with the added pressure inherent to the South African market.
Read more...
---
The cost of safety
iFacts Technews Publishing Security Services & Risk Management
In June 2022, the South African police statistics showed that crime had increased significantly. According to the SAPS, 6083 people were murdered over the quarter (up 22%), the equivalent of 68 people a day.
Read more...
---
Look before you leap into a back-up power solution
Editor's Choice Security Services & Risk Management
Before you rush into purchasing a back-up power solution, you need to take a considered and long-term view of how to get yourself as close to grid independence as possible.
Read more...
---
All-mobile people management solution with facial recognition
Editor's Choice Integrated Solutions Security Services & Risk Management Products
The new mobile Incident Desk People Management platform with facial recognition combines identification data on suppliers, staff, sub-contractors and even people on watch lists, for less than the cost of traditional service management tools.
Read more...
---