printer friendly version
Future-ready IT infrastructure for mid-size companies
Issue 1 2022
Infrastructure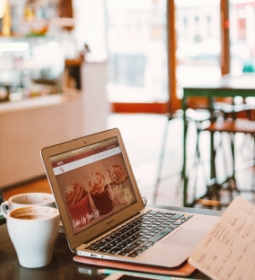 Lenovo recently introduced newly customised IT infrastructure solutions for mid-size businesses, with a complete series of easy-to-use solutions and services to help them achieve intelligent transformation and grow their business. Designed to help growing businesses, the suite of edge-to-cloud flexible IT infrastructure solutions includes new server, storage and service offerings that help organisations easily overcome resource limitations, optimise for remote work and accelerate innovation.
Mid-size businesses make up the majority of the worldwide economy and workforce, with 70% projected by IDC to significantly increase their IT spend by 2026. As digital transformation continues to accelerate globally, growing businesses must be able to quickly adapt to ever-changing market demands, achieve faster deployment, seamlessly manage resources and reduce security risks. Today, many organisations face limitations in IT staffing, skills and funding, creating barriers to infrastructure transformation. Lenovo's new purpose-built cloud and on-premises server-based solutions provide reliable infrastructure and proven expertise that improves workforce productivity and allows businesses to start small, remain competitive and grow.
Lenovo's expanded portfolio features new single-socket ThinkSystem V2 Servers and a range of services. With robust reliability, the new ThinkSystem V2 servers provide a flexible, energy efficient and low-noise solution for constrained spaces inside and outside the data centre. The new single-socket ThinkSystem ST50 V2, ST250 V2 and the SR250 V2 servers offer companies simple solutions that are easily tailored for running their business, including support for business-critical applications in retail, manufacturing and financial services.
In combination with ThinkSystem servers, the Lenovo ThinkSystem DM5100F storage system is an affordable, feature-rich all-flash SAN storage solution that adapts to new workloads over time, allowing businesses to start small and grow, as well as manage data from the edge to the cloud.
Management made easy
Lenovo helps customers efficiently and simply manage their data and infrastructure solutions, using the built-in Lenovo XClarity management software. With Lenovo XClarity, companies have an easy-to-use dashboard that can standardise, simplify and automate IT management tasks, enabling systems to be configured in as little as three minutes and preventing up to 90% of service calls.
Enhanced recovery and protection
Historically, 43% of cyberattacks target small and mid-size businesses. Of those that experience a security breach or cyberattack, nearly 60% go out of business. Lenovo's solutions for business continuity help reduce the risk of downtime. Lenovo offers ThinkSystem V2 servers with ThinkShield Security and ThinkSystem DM storage solutions with built-in automatic ransomware protection. For example, with Lenovo's backup and recovery solution, businesses can help better protect themselves from security risks, data loss and unforeseen disruptions.
As the digital evolution continues, growing businesses have an opportunity to ready their IT infrastructure for the future so they can be more competitive today and tomorrow. Working with the industry's most trusted global channel partners, Lenovo offers easy-to-use infrastructure solutions for growing businesses.
Learn more at www.lenovo.com/za/en/data-center/smb-technology
Further reading:
Enhanced cellular connectivity is critical for farm safety
Infrastructure Agriculture (Industry)
In South Africa, the safety of our rural communities, particularly on farms, is a pressing concern. Nearly 32% of South Africa's 60 million people live in these areas, where security challenges are constantly in the spotlight.
Read more...
---
All aspects of data protection
Technews Publishing Editor's Choice Information Security Infrastructure AI & Data Analytics
SMART Security Solutions spoke to Kate Mollett, Senior Director, Commvault Africa, about the company and its evolution from a backup specialist to a full data protection specialist, as well as the latest announcements from the company.
Read more...
---
Revolutionising networking technology for the future
Infrastructure IoT & Automation
[Sponsored] In the fast-evolving landscape of networking technology, RUCKUS Networks stands out as a trailblazer, offering innovative solutions that redefine connectivity experiences across various industries.
Read more...
---
Edge could help transform South Africa's healthcare
Axis Communications SA Infrastructure
Edge computing has emerged as a game-changing technology for many industries, and the healthcare sector is no exception. In particular, South Africa's healthcare industry could significantly benefit from the potential of this technology.
Read more...
---
Cloud platform for cyber resilience in the hybrid enterprise
Infrastructure
The Commvault Cloud brings together data protection, security, intelligence, and recovery on one platform, offering AI capabilities to defeat cyber threats, and includes integration with Microsoft Azure OpenAI Service.
Read more...
---
Rapid rise in DNS attacks drives demand for new approach
Infrastructure Risk Management & Resilience
As ransomware grows more sophisticated and DNS attacks become more frequent, businesses are increasingly trying to protect themselves by adopting innovative approaches and technologies to bolster the integrity and security of their backup systems.
Read more...
---
Majority of South African companies concerned about cloud security
Information Security Infrastructure
Global and local businesses share a common concern when it comes to cloud security. 95% of global businesses and 89% of local businesses are concerned about the security of public clouds.
Read more...
---
Consolidated cybersecurity management
Technews Publishing Editor's Choice Information Security Infrastructure
SMART Security Solutions spoke to Gareth Redelinghuys, Country Managing Director, African Cluster at Trend Micro, to find out what makes Trend stand out from the crowd and also its latest market offerings.
Read more...
---
Access to data centre secured
Suprema Access Control & Identity Management Infrastructure
GBM required a modern access control system to increase the security of its facilities in a productive environment without affecting the operation of the offices and the data centre, which are carried out 24/7/365.
Read more...
---
Africa's growth lies on shoulders of renewable energy
News & Events Infrastructure
The Africa Tech Festival from 13 to 16 November in Cape Town will unpack the challenges and discuss the pivotal role of sustainability & renewable energy in advancing technological development in Africa.
Read more...
---