printer friendly version
Top three cybersecurity services against identity fraud
Issue 1 2022
Products
Identity fraud is a growing concern for businesses across the globe. According to the Association of Certified Fraud Examiners, there has been an "increase in levels of fraud since the start of the Covid-19 pandemic. This includes everything from credit card fraud and phishing to synthetic identity fraud, to defrauding a business."
This means that the right cyber security processes and services used to make threats visible, react accordingly to threats and mitigate against future threats and vulnerabilities, are a necessity.
Businesses need to know how to keep their physical security, IT systems and data secure. This is where vulnerability management, MDR and endpoint protection (EPP) forms a protective barrier around your critical assets.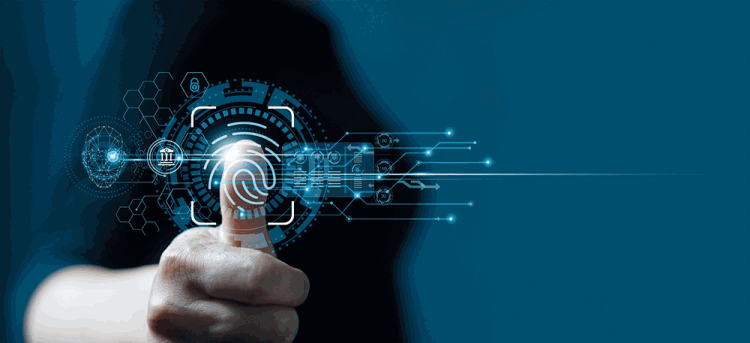 Managed detection and response to respond to threats: Managed detection and response (MDR) combines technology with human analysis so that the customer has access to security experts, researchers, engineers and analysts, responsible for monitoring networks, responding to alerts and analysing incidents.
The threat-hunting capability within this service is used to rapidly identify and limit the impact of security threats and risks with 24/7 threat monitoring, detection and targeted response, powered by log analytics, security orchestration, using automation and response tooling for investigation and response.
Vulnerability management to identify weak points: Vulnerability management is the continuous practice of identifying as well as classifying, prioritising, remediating and mitigating vulnerabilities in software.
The purpose of this service is to view and act on all vulnerabilities across all your digital platforms, including Internet, applications, systems, cloud and hardware. Identify your weak points, monitor your online identity, verify issues and remediate in rapid time.
Top benefits of vulnerability management are its ability to accurately prioritise and identify the main areas of concern, as well as identify and map your businesses risk-level to cyber threats.
Endpoint protection to defend against attacks: Managed endpoint protection (EPP) is an integrated security solution that uses antivirus, anti-malware, data encryption, firewalls, intrusion prevention and data loss prevention, to detect and prevent breaches, automate investigations and responses, monitor all communications, from low-level activity to malicious threats and identify and respond to all elements targeting your endpoints.
Further reading:
The technology behind Distributed Acoustic Sensing
XtraVision Perimeter Security, Alarms & Intruder Detection Access Control & Identity Management Products
FOTAS is a fibre optic based Distributed Acoustic Sensor; the solution is a combination of optics, electronics, and computer science, which together make this device as effective as it is.
Read more...
---
Stafix introduces the JVA Cloud Router app
Stafix Perimeter Security, Alarms & Intruder Detection Products
The JVA Cloud Router app allows you to arm and disarm energisers, view your electric fence voltages, open and close relays through any Android or iOS device.
Read more...
---
Two all-in-one pendant speakers
Axis Communications SA Products
Axis Communications has announced the AXIS C1510 and AXIS C1511 network pendant all-in-one speakers, which make audio announcements smart and easy.
Read more...
---
Texecom launches the Midnight Black Collection
Technews Publishing Perimeter Security, Alarms & Intruder Detection Products
Working in harmony with darker environments, the Midnight Black Collection has been created for businesses and sites that require or prefer a security solution which offers discreet protection that compliments their surroundings.
Read more...
---
Optimising remote technical support
Technews Publishing Asset Management, EAS, RFID Products
Sanden Intercool Kenya improves efficiency, removes manual processes with FIELDForce from MACmobile, making its technical backup and support staff more productive, while also optimising record keeping.
Read more...
---
Advanced server performance and energy efficient design
Editor's Choice IT infrastructure Products
Dell PowerEdge server portfolio expansion offers more performance, including up to 2.9x greater AI inferencing while Dell Smart Flow design and Dell Power Manager software advancements deliver greater energy efficiency.
Read more...
---
Gallagher to showcase new Controller 7000 single door
Technews Publishing Access Control & Identity Management Products
Gallagher will be showcasing its latest access control innovation, the Controller 7000 Single Door on its stand at Intersec Dubai from 17-19 January 2023.
Read more...
---
Batteries creating false alarms due to load shedding
Uniross Batteries Smart Home Automation Products
A local security company has solved the problem of receiving false alarms during loadshedding by replacing its customers' 12 V lead batteries with lithium batteries.
Read more...
---
HD global shutter FPD-LINK III camera
Products
e-con Systems, an OEM embedded camera company launches NeduCAM25, a full HD global shutter FPD-LINK III camera module.
Read more...
---
Minimising fire risks in automotive logistics
Hikvision South Africa CCTV, Surveillance & Remote Monitoring Products Logistics (Industry)
Automotive logistics company uses thermal imaging solution from Hikvision to ensure its stores of lithium batteries for electric vehicles never overheat and cause a fire.
Read more...
---