printer friendly version
The evolution of security gates
Access & Identity Management Handbook 2022
Perimeter Security, Alarms & Intruder Detection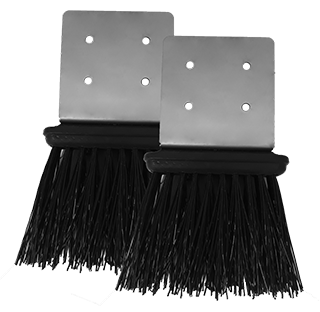 JVA Gate Mate.
Security gates are such a common site in South Africa that we generally don't notice them anymore. However, gates still form a critical aspect of perimeter security as their functioning or non-functioning can be a make-or-break component of your security as a whole.
Security gates have evolved over the years, including the motors that run them (when there is power) as well as the integration into the holistic security operation, including in many cases, the ability to link gate operations to a mobile device. Of course, the actual technologies that go into the motor have also changed, with many companies trying to simplify their design for easier maintenance.
To find out more about the latest in gate technology available to consumers and businesses, Hi-Tech Security Solutions asked two of the main gate manufacturers and a leading perimeter security manufacturer and vendor to talk more about their market and the solutions they offer. Our questions were answered by:
• Gerald Kirsten, sales and marketing executive at Nice SA (which used to be ET Nice).
• Charl Mijnhardt, communications coordinator at Centurion Systems.
• Several experts from Stafix; we shall simply refer to them as 'Stafix'.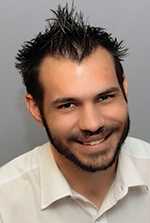 Charl Mijnhardt.
Hi-Tech Security Solutions: Has the market for automated gates changed over the past two years since Covid became a reality and if so, how? Are buyers seeing gates as an important part of their overall security (and aesthetic) solution in residential or commercial estates?
Kirsten: Post-Covid we believe that there is a bigger focus on quality and reliability and 'bang for buck' than ever before. We have seen that customers working from home (or spending more time at home) resulted in more spending being directed to home renovations and repairs, fortunately favouring our industry.
Mijnhardt: The security industry as a whole has remained remarkably robust and buoyant during the pandemic, possibly due in part to a renewed awareness around personal safety caused by the nationwide lockdown's devastating effects on the economy, especially during the early days. From our vantage point, it has been very clear that gate motors are increasingly being considered an integral part of the home security mix. The pandemic has sown much uncertainty and we have seen this uncertainty driving demand for solutions that create peace of mind, such as gate motors.
Stafix: The need for gate automation and security happened long before Covid. The convenience and security an automatic gate provides has been demanded by homeowners and business for decades now. Even with the July riots last year, there was not a spike in sales, which shows that people who needed motors had installed them prior to the riots in various South African centres.
The biggest impact Covid has had on gate motors has been on the availability of physical stock and spares. With highly skilled labour being expensive and unreliable in South Africa, most of the manufacturing is done in countries such as China. With Covid, it did make it difficult to get stock, spares and components from these international countries.
The security and electronic markets have changed considerably due to component shortages from suppliers overseas. This is due to strict Covid restrictions in the Asian countries which affects production, so the manufacturing of complete security products is affected. The only time that the numbers actually climbed was in May, June and July of 2020, when the country moved from Level 5 to Level 4. People were doing DIY work at their homes.
Hi-Tech Security Solutions: Would it be accurate to say that sliding gates are the overwhelming preference today due to the speed and reliability of these gates?
Kirsten: Sliding gates are favoured for the following reasons:
• Ease of installation.
• Cost (steel, automation equipment and maintenance costs more on swing gates).
• Speed (slide automation quicker than swing).
Mijnhardt: That would be accurate, yes. Both speed and reliability have been central to the popularity of sliding gate motors as a source of physical security and mechanically, these features are placed at the front of every design choice. Sliding gate motors are generally equipped with powerful motors and precision-engineered internal gear-sets capable of generating enough output torque to move gates at high speed and do so reliably.
But why is this important? The reality is that driveways are a favourite target for hijackers and other criminals because there is an increased vulnerability when residents have to wait for their gate to open. Having a fast gate motor installed helps to mitigate this risk and helps to ensure swift, safe and secure entry into one's property.
Stafix: Yes, although swing gates are mainly seen as status symbol these days (except when space does not allow for sliding gates), many installers shy away from swing gates and rather change the swing gates to sliding gates.
The cost of two motors, the increased complexity of the installation and the ease of forcing open a swing gate unless an expensive magnetic lock is added are all factors pushing people towards sliding gates.
The innovation of automated gates has improved dramatically over the years, where the control boards now have LCD screens and Bluetooth access for the user for easy use and setup of their automated gate motors.
Hi-Tech Security Solutions: What does your company do to try to reduce the criminal challenges associated with jamming or lifting gates off their rails (or anything to stop the gates working)? Similarly, what are the options to protect the motor from bring tampered with (or even stolen completely)?
Kirsten: Nice was the first to introduce the following alarm features as a standard on our Drive Sliding Gate Operators:
• Gate forced open alarm: This warning system now closes the last vulnerable 'gap' in home perimeter security (should owners have working electric fencing). When a perpetrator tries to force a gate open or tries to steal the gate operator, an alarm function on the gate operator gets triggered.
• Safety beam tamper alarm: Tampering with the gate safety beams is favoured by hijackers of vehicles at homes. Gates automation operators malfunction as a result of the tampering, creating a window of opportunity for the perpetrator as the homeowner is caught off-guard.
The alarm output for the above security feature(s) can be linked to the homeowner's monitored home alarm wirelessly using Nice's TX Micro transmitter, which has a range of 750+ metres, creating the best early warning system available. This new feature reduces armed response time when the (gate) perimeter is tampered with or breached.
Mijnhardt: Ensuring the integrity and security of the gate and motor is an area in which we have made massive strides, especially with the release of our SMART series. We have developed a patented theft-resistant cage with two rods that slot through the gearbox of the operator, which acts as a disincentive to would-be thieves. Additionally, security is further bolstered by the presence of a vibration sensor which will trigger an alarm in the event the gate motor is tampered with, or even in the event someone tries to climb or lift the gate, providing excellent theft and break-in protection. The sensor can be linked to a sound bomb, external alarm or even an armed response company and such electronic links are easily achieved using our wireless products.
Stafix: Automated gates can be the weakest link in the perimeter security chain. There are a lot of security options for gates, but they are not always known or used. With the use of a roll-lock bracket, the gate cannot be lifted off the rail as it locks it into place once closed. Some installers opt for a top 'catch bracket' and the roller guides near the top of the gate to prevent gates from being lifted.
The new Centurion Systems Smart range of motors does have a built-in tamper alarm that detects tampering with the gate or motor and can trigger a siren or alarm system.
As specialists in electric fencing, we encourage the addition of a magnetic switch added to the gate and linked to the intelligent gate contact input on the JVA Z range energiser. A time delay can be programmed into the energiser to monitor if the gate stays open too long and alarms, plus a relay can be linked in with the gate remote, such that if the gate opens in any manner besides an officially recognised method (remote, cell, keypad) the energiser will set the alarm off. Any forced access will result in an alarm as the energiser is normally linked to armed response reaction.
Many installers also choose to not use the infrared detectors on gates, as this can be used to prevent a gate from closing once opened. Many installers choose the Nylon rack option as this can be mounted against the gate without the space that is left with steel racks, thus the rack can't be bent away from the pinion and the gate forced open.
Wiring of a magnetic read switch to the gate via the gate motor to our electric fence energisers, will alert the user of a forced breach of any automated gate. This same method can be used when a person is in a possible hijacking situation, by parking in line with the gate's infrared beams a timer counts down the set time and creates a silent alarm to the security company.
The majority of automated gate motors have what we call Doss sensor or magnetic open and end stops. This allows the gate motor to know where the actual gate is. The criminals tend to remove the magnets from the gates and some of the gates do not work. With the latest technology manufacturers have been able to have their gate motors operate without the magnets.
Also note that the majority of automated gate motors have GSM units connected to them as well, so the forced opening or hijacking can be sent as a message to the owner of the premises via the GSM unit.
Hi-Tech Security Solutions: A key issue in any technical solution today is the availability of parts and service personnel? Have you encountered any issues with parts due to the supply chain issues happening globally? Also, have you designed your products to be easy to maintain and service in order to reduce human error as well as speed up the process of repairs etc.?
Kirsten: Part of Nice's design philosophy is being easy, so it is easy to:
•Fault find: (Clear digital LCD screen prompting alarm message); detailed diagnostics feature on PCB to help the installer fault-find should something go wrong.
• Spares: We have standardised on many spare components to help installers carry less spares, but they can service most operators with a standard kit of spares that they would normally carry.
• Availability: 'Local is lekker!' Our products are locally designed, manufactured and supported, this means that we can assist with spares and components out of our seven regional offices easily and also through our distributor and installer network in almost every town in South Africa.
• Service and support: At Nice we have the following aids in place to support our installers in the trade with technical assistance:
o Sales and support representatives on call at all seven branches (walk in, appointment or on telephone/e-mail support).
o Technical support staff on call at all seven branches (walk in service or telephone/e-mail support). We offer repairs services down to component level at our branches and aim to give fast turnaround and quality work on all repairs.
o Website support: Request for technical assistance can be logged on our website which is manned 24/7. We are very proud of our online service portal and believe that we now lead our industry when it comes to turnaround time.
Mijnhardt: It is no secret that the manufacturing industry was hard hit by last year's global semiconductor chip shortage, with demand far outstripping supply as many production facilities had to shut down for a time under the respective countries' lockdown restrictions. However, we have been able to continue keeping parts for our gate motors and making these available through our vast distribution network, which currently spans more than 70 countries worldwide.
Regarding servicing and maintenance, this is one of the ways in which we are staying true to our brand essence of making lives easier thanks to clever, clip-together component assembly. This design philosophy is especially evident in our SMART gate motors, which boast a unique, installer-friendly architecture that ensures the best possible experience for installers. We have even taken all the hassle out of performing diagnostics with the MyCentsys Pro mobile application providing intelligent diagnostic feedback and real-time monitoring of system health.
Stafix: As mentioned above, stock, spares and components were and still are a problem to get in, just like any other imported items. With the Centurion Smart range now, the cellphone application has a diagnostic function that can show what part of the motor is faulty. On the older products, Centurion still supplies parts that can work on equipment that is three generations old. The repairs on the electronics have slowed down and moved over to module swaps, but with the gate motors repair centres open at most of our branches, the mechanical side is now quicker to repair by our own branches as there is no need to take motors to suppliers.
The test jigs present at our Stafix branch Gate Repair Centres are able to quickly test and fault-find problems on most gate motors.
Hi-Tech Security Solutions: Have you made efforts to reduce power consumption and improve battery life in light of Eskom's problems?
Kirsten: Firstly, the batteries we supply with our products are qualified to exceptionally high standards and combined with our efficient energy design on our Drive operators to ensure power on tap when Eskom lets you down.
• Nice's Drive range of sliding gate operators consist of:
o Battery-dependent operators (100% dependent on battery; if battery fails, machine is no longer functional). These include the Drive300 < 300 kg domestic gates and Drive500 < 500 kg domestic gates.
o Battery non-dependent operators (98+% duty cycle as they are not battery dependant, run off AC power with battery only as back-up). These include the Drive600 < 500 kg domestic or commercial gates and Drive1000 < 1000 kg domestic and commercial gates (high speed).
Mijnhardt: The end of last year saw many South Africans rage, rage against the dying of the light, to borrow a line from Dylan Thomas' famous poem, as rolling power outages made its unwelcome return, leaving chaos and frustration in its wake.
With one's entrance gate being such an important access point and therefore integral to not only convenience but also to security, reliability in all conditions – including during load-shedding – is a dominant need. For this reason, we have equipped our latest gate motors with two backup batteries, increasing the battery standby time and allowing for a greater duty cycle when running on the batteries during a power outage. As battery backup specialists and South African pioneers in this area, our customers can rest assured that our products always have their back and will leave them feeling empowered – even when electrical power is in short supply.
Added to this, we have engineered our gate automation solutions to draw minimal current, further prolonging battery life. They are also fully solar-compatible for complete power failure autonomy.
Stafix: We have seen with load-shedding that the normal lead acid batteries are not coping well. But with the Champion gel batteries available from all Stafix Security Centres the problem can be overcome. For about a 10% higher cost over a standard battery, a gel battery can be used with gate motors. Increasing the battery capacity also helps with the number or openings and back-up.
Stafix Security Centres are able to supply a 9 AH battery in the same size as the standard 7 AH, giving you 25% more standby. External batteries in sizes from 14 AH up to 100 AH can also be added to the system to extend backup. The more gate openings per hour, the larger the backup required. On batteries over 10 AH, larger external charges will be required. Stafix Security Centres also sell a full range of solar panels that can keep the motor completely off grid.
The Centurion Systems' SMART range of gate motors and many of their garage door motors use 24 V instead of 12 V, which means it has lower power consumption and longer battery life.
Keeping the track clean and dirt free reduces the power required for each opening. We sell and encourage the use of JVA Gate Mate Brushes to clean the track as it opens and closes. This is very important on farms and coastal areas where sand can be a problem.
Hi-Tech Security Solutions: Is there a demand for easier integration of gate/entrance solutions with security management platforms and other perimeter solutions? What are you doing to make integration easier, yet secure?
Kirsten: We take security very seriously; Nice is still the only local gate and door supplier that offers a remote control (ET Blu Mix) with all automation equipment that cannot be hacked or cloned due to our proprietary double-encrypted code. Today access (remote controls and tag readers) at any site can be managed and monitored online when used in conjunction with our range of Accentronix GSM products. The platform now gives the owner access to:
• Full control, monitoring and management of our ET Blu Mix transmitters, including a time bar feature (time, day or combination).
• A detailed online logbook reporting who used their remote control when and where.
In addition to the above our gate operators' PCB design allows for seamless integration in bespoke security management systems.
Mijnhardt: As mentioned previously, the interactive, intuitive and user-friendly app interface that we have developed for the SMART range represents a radical departure from everything that came before, providing a living dashboard through which installers are able to do everything from commissioning the system to accessing detailed logs and reports. The digitalisation of this critical touchpoint is the nexus, the convergence of some truly powerful technologies.
With regards to integration with complementary systems, we have ensured that this is completely seamless and we have even provided a dedicated ancillary tray for neatly, safely and securely stowing such solutions.
Stafix: It can't be simpler than the new MyCentsys app, to commission a gate motor. The tamper detection trigger can be integrated to most alarm systems and with the G-Ultra the status of the gate can be alerted to the user via cellphone. The G-Ultra also has the G-Remote app, that means you don't need remotes anymore and can open the gate from your phone from anywhere in the world. The user gets push notifications from the web server when there is a change in state of the automated gate motor.
On larger installations and monitored estates the gate management system can be integrated with JVA perimeter patrol, meaning management can control gates through I/O boards all around the estate or country via the PC management and logging system.
From CCTV to biometrics, to electric fence energisers and GSM units, these can all be used to control automated motors. The technology is there, all depends on the needs of the client. For a normal home user, secured estate, commercial business park to a game reserve there are options of integration as mentioned.
Hi-Tech Security Solutions: What are the latest products your company has available in the gate automation category?
Kirsten: Drive1000:
• Moves one-ton gates fast.
• Not battery dependant.
• High-duty cycle (as it runs off AC power).
• Industry leading security features, such as gate tamper alarm and safety beam tamper alarm Drive500 and Drive600.
• Both operators received a PCB upgrade during the latter part of 2021, as a result, both operators now offer more power and reliability than ever before.
Mijnhardt: The SMART range is our latest product offering in the gate automation space and includes solutions for domestic, residential, commercial, light-industrial and commercial applications. These products are characterised by compelling innovation in every aspect of their design. We know that innovation isn't just about improving, it's about transforming, leading the industry to greater heights and creating a blueprint for success. We know that society has advanced and needs have changed and to remain ahead, one must think ahead. With innovation in our DNA, we have created the next generation in access automation excellence.
Stafix: Surface Mount Electromagnetic Lock with 500 kg holding force: This Maglock can be fed off both 12 V DC or 24 V DC with a current draw of 400 mA and 200 mA respectively. The lock boasts a stainless-steel housing for indoor or outdoor applications. A feedback circuit is also present on this lock. The lock dimensions are 220 mm (L) x 60 mm (W) x 42 mm (D) with armature plate dimensions of 185 mm (L) x 61 mm (W) x 15 mm (D). Accessories for this lock include L, Z and U brackets.
JVA GPIO boards: Both GPIO boards provide input and output expansion for the JVA Security Management System. The four digital inputs are able to monitor devices such as motion detectors, IR beams or door contacts; the four relay outputs can be used to turn on security lighting, sirens or even water pumps.
The eGPIO has additional features in that it can connect directly to Perimeter Patrol via the onboard Ethernet/Wi-Fi connection. It also has the ability to monitor analogue devices such as temperature sensors, pressure sensors and water level indicators.
JVA Gate Mate: This device is ideal for areas where gates are operating in dusty or sandy conditions. The brushes ensure the track remains clear to ensure smooth operation of the gate.
For more information contact:
• Centurion Systems, +27 11 699 2400, charl.mijnhardt@centurionsystems.co.za, www.centsys.co.za
• Nice SA, +27 21 404 0800, sales@et.co.za, www.niceforyou.com/za
• Stafix Electric Fence and Security Centres, +27 11 397 3507, sales@stafix.co.za, www.stafix.co.za
Credit(s)