printer friendly version
Personal security awareness
Issue 8 2021
Security Services & Risk Management
Personal security is one thing that is entirely up to us as individuals. Personal security is a choice that we have to face every single day in our country. Personal security is a condition that occurs after adequate efforts are taken to deter, detect, delay, deny and defend before a possible crime is committed.
This can be done in several ways, which include, but are not limited to, perimeter security, including CCTV for intruder detection. Gates and gate motors that work properly will attempt to delay and even deny access for intruders to the property. CCTV in and around your property allows you to detect a potential threat, or even lights that switch on automatically are a good deterrent and detector. An alarm system with the armed response is also a deterrent, as well as a defence mechanism against unwanted intruders.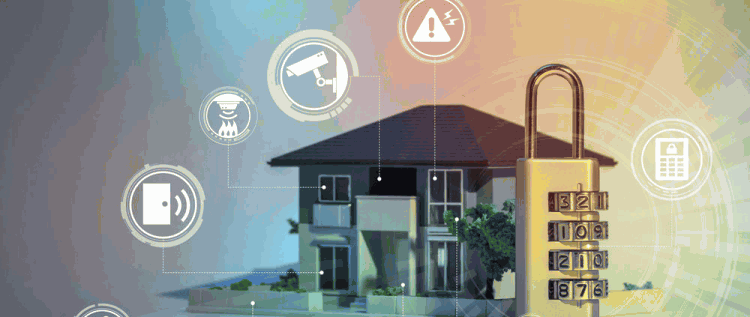 Dashcams and body cams can assist in keeping your vehicle safe, deter potential hijackers, or thieves from stealing your assets. Through software, one can check for driver fatigue and behaviour.
Solar-powered cameras are an invaluable solution for large areas without any power or experiencing constant power outages. Construction sites make constant use of these cameras as they are easy to move around and do not require any power.
Access control is also personal security in that it prevents unwanted visitors in your home or office. It keeps your staff safe and can also assist with time and attendance and payroll.
Credit(s)
Further reading:
Three new portable power stations to ease load shedding
News Security Services & Risk Management Products
EcoFlow has launched three portable power stations that provide sufficient power for consumers wherever they are; the DELTA 2 and RIVER 2 Series are feature-filled power solutions to the volatile electricity supply.
Read more...
---
You cannot bribe a computer
Access Control & Identity Management Security Services & Risk Management
Corruption is a cancer that destroys the prospects and stability of countries and businesses. It widens wealth gaps and punishes the poor. It costs countries many billions in lost revenue.
Read more...
---
How much protection does cyber insurance really give businesses?
Cyber Security Security Services & Risk Management
If organisations don't meet even the minimum requirements of security and data protection, insurance will do them little good. Instead, it needs to be just one part of the digital resiliency toolbox.
Read more...
---
Off-grid power solution for residential estate
Editor's Choice Security Services & Risk Management Residential Estate (Industry) Products
Coral Beach Estate, an upmarket residential estate based in East London, has been struggling with load shedding and power outages due to South Africa's energy crisis, as well as the vandalism of its power infrastructure.
Read more...
---
SafeCity Guarding rolls out across 14 suburbs in Johannesburg
News Security Services & Risk Management
In a major drive to provide communities across Johannesburg with additional safety, Vumacam, in partnership with Fidelity ADT and other security providers across the region, rolled out the innovative SafeCity Guarding initiative in 14 suburbs.
Read more...
---
FleetDomain underpins Afrirent's value proposition
Logistics (Industry) Security Services & Risk Management
Afrirent, a 100% female black-owned fleet management company, has been relying on FleetDomain software for a number of years to help it deliver outstanding service to a growing number of clients.
Read more...
---
Choosing an inferior lithium battery can be detrimental and unsafe
Uniross Batteries Security Services & Risk Management Products
South Africans looking to mitigate the impact of load shedding by installing a solar system for their home must do so through an accredited installer or electrician to avoid insurance claims being rejected.
Read more...
---
Employee screening, a hiring necessity or an invasion of privacy?
Security Services & Risk Management
There is a fine line between checking a potential employee's qualifications and references, and investigating aspects of their lives that have nothing to do with their job application.
Read more...
---
Keeping students, staff and communities safe
Vumacam News CCTV, Surveillance & Remote Monitoring Security Services & Risk Management
South African schools are facing increasing security challenges, making effective surveillance systems more important than ever. To address this issue, Vumacam is offering advanced security solutions with security partners, aimed at keeping students, staff, and the community safe.
Read more...
---
Technology is key to securing physical and cybersecurity
Education (Industry) Security Services & Risk Management
The interpretation of security in educational institutions depends on whom you are talking to and whether their focus is on the physical security of the institution, its assets and its people, or its information and communication technology perspective.
Read more...
---