printer friendly version
Personal security awareness
Issue 8 2021
Security Services & Risk Management
Personal security is one thing that is entirely up to us as individuals. Personal security is a choice that we have to face every single day in our country. Personal security is a condition that occurs after adequate efforts are taken to deter, detect, delay, deny and defend before a possible crime is committed.
This can be done in several ways, which include, but are not limited to, perimeter security, including CCTV for intruder detection. Gates and gate motors that work properly will attempt to delay and even deny access for intruders to the property. CCTV in and around your property allows you to detect a potential threat, or even lights that switch on automatically are a good deterrent and detector. An alarm system with the armed response is also a deterrent, as well as a defence mechanism against unwanted intruders.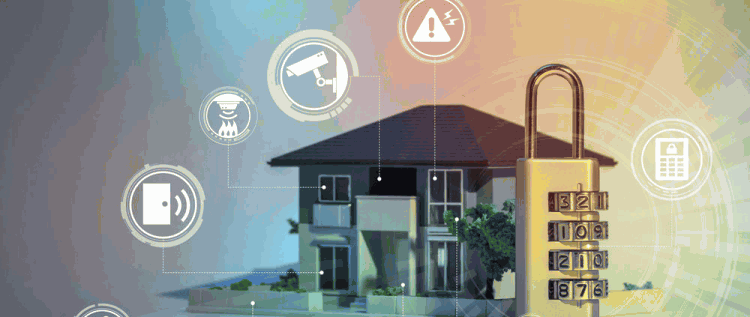 Dashcams and body cams can assist in keeping your vehicle safe, deter potential hijackers, or thieves from stealing your assets. Through software, one can check for driver fatigue and behaviour.
Solar-powered cameras are an invaluable solution for large areas without any power or experiencing constant power outages. Construction sites make constant use of these cameras as they are easy to move around and do not require any power.
Access control is also personal security in that it prevents unwanted visitors in your home or office. It keeps your staff safe and can also assist with time and attendance and payroll.
Credit(s)
Further reading:
PTT radios keep FM teams connected and safe
Security Services & Risk Management
If facilities management tasks are essential to the organisation's operations, then a business critical communications system such as a two-way radio network should be considered.
Read more...
---
Health and safety compliance online
Security Services & Risk Management
An automated, cloud-based solution that provides a transparent, collaborative workflow platform to eliminate the manual complexities of health and safety document management, contractor management, and any management compliance.
Read more...
---
Taking the hard work out of managing a workforce
Security Services & Risk Management
By using integrated employment management services, organisations can turn their full attention to expanding operations by working towards growth goals and future plans.
Read more...
---
Ongoing cybersecurity with a click
Technews Publishing Editor's Choice Cyber Security Security Services & Risk Management
Maintain your cybersecurity posture with web services from Pretect designed to keep your IT infrastructure optimally protected 24 x 7.
Read more...
---
The Complete Manual on CCTV Management
Technews Publishing Editor's Choice CCTV, Surveillance & Remote Monitoring Security Services & Risk Management
Sonja de Klerk, retired Brigadier from the SAPS Forensic Science Laboratory has written a book on managing your CCTV systems to optimise the value of it as evidence.
Read more...
---
Russia/Ukraine war and its effect on financial institutions
Technews Publishing Editor's Choice Security Services & Risk Management Financial (Industry)
ASIS SA's treasurer, Erica Gibbons, highlights some of the effects financial institutions should look out for as a result of the war between Russia and the Ukraine.
Read more...
---
The role of drones in farm protection
Technews Publishing Agriculture (Industry) Security Services & Risk Management
Ending his series on preparing for and preventing farm attacks, Laurence Palmer discusses the role of drones and offers a free security risk assessment template for downloading (link at the end of the article).
Read more...
---
AURA and FNB partner to keep customers safe
News Security Services & Risk Management
FNB banking customers can now access instant emergency response services, anywhere, anytime, via the FNB banking app.
Read more...
---
Over 50% growth in use of digital documents between 2022 and 2026
Access Control & Identity Management Security Services & Risk Management
The number of users of digital identity documents is expected to exceed 6,5 billion globally in 2026, enabling rapid advances in eGovernment services.
Read more...
---
Seven risk drivers in the tech and telecoms sector
Security Services & Risk Management
Jody Yee discusses some of the main drivers behind the top risks facing the sector, as ranked by Allianz Risk Barometer respondents – from the spectre of cybercrime to the acute talent shortage.
Read more...
---