printer friendly version
Creating the district ID database
Issue 8 2021 Agriculture (Industry), Security Services & Risk Management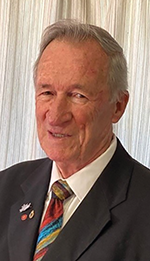 Laurence Palmer.
The idea to perform in-depth risk assessments of a selected region, as discussed in the previous article, is critical. Once this has been completed, it should be considered essential to register and capture the personal details of every person that is resident or works in the selected region. Capture this information onto a central database that is secure, has off site back-ups and live access to the data by all authorised persons.
As a general guideline, all farmers and other role players should, whenever they interact with unknown or even known persons, take their photograph for the record. Keep this safe with all other details noted, i.e. purpose of visit, what was discussed and any related notes. Not only may this be vital information in the event of an investigation, but it serves as a psychological deterrent to the subject intent on breaking the law in future.
Communicate with all key role players and key individuals to obtain their support and buy-in for the project. In a situation such as this, it is very beneficial to link the critical outcomes to safety for all. The local communities and unions are far more receptive to safety considerations than to security.
Communicate further with the support services, i.e. SA Police, Metro Police, civil authorities, established security companies, businesses, local chiefs and indunas, union bosses, farm labour, domestic staff, the farmers and their families. Follow up on any possible financial support sources. Indicate a budget and estimate costs to conduct a pilot project as anticipated.
The following actions are required
1. All farmers in the region need to agree to the project. If some are excluded, the whole project is in jeopardy.
2. All persons living on the property will need to be identified by RSA ID book or card, passport or permanent residence permit.
3. The information will then be input onto the database and the person will be issued with a photo-ID card that is unique to the farm or property they are connected to and where they are employed or live.
4. All participants will be given an orientation period to explain to them the reasons for the issuing of the card and how they are expected to use it.
5. Each principal owner/occupier must have a computer in some form or other that can receive the software program and communicate with the database. Each member of the project will also be able to communicate with each other through an integrated messaging system.
Operational procedures
Every person will be required to submit the required information to set up the database and be issued with a photo-ID card, such as their full names as per their RSA ID, employer name and physical address, residential physical address, family rural details as applicable, cell number, next of kin details and vehicle details as applicable.
Furthermore, each person will be required to carry the ID card on their person at all times while within the region and present it on request by any person with a vested interest in the region, such as the SAPS, Metro Police, etc.
The principals are expected to keep the database up to date by capturing all and any changes in status of a person, incidents, dismissal or new employees, in fact anything that may be of effect and could assist to make the system viable.
Additional considerations
These are considerations that would have been mentioned in the risk assessment and will probably already be tabled.
1. A rapid mobile reaction unit that can respond to incidents.
2. The use of drones to gather information and identify activity.
3. All vehicles to be fitted with GPS tracker units.
4. Remote alarm and panic buttons that are carried by all vulnerable persons.
5. Weapons training: how, when and if to use them.
6. First aid trauma training and response.
7. The handling of cash and wages on the farm or business premises.
8. The principal member must have a camera and photograph all persons encountered during his/her daily operations on the property.
9. The principal member must enter into a written contract with each staff member.
10. There needs to be a mindset of reconciliation amongst the farmers towards their workers, to solve disputes at the lowest level before they escalate into a farm-wide or community conflict.
For more information, contact Laurence Palmer, +27 73 954 4450, unicornnlpconsulting@gmail.com
Reference was made in the development of this article to a research paper from UNISA's School of Criminal Justice.
This article is the opinion of the author and is based on the latest information available and his previous and current efforts to prevent farm attacks.
Credit(s)
Further reading:
From the editor's desk: A sad but exciting goodbye
Technews Publishing News & Events
Welcome to the final monthly issue of SMART Security Solutions. This is the last issue of the year and the last monthly issue we will print. The SMART Security Solutions team wishes all our readers and advertisers a relaxing festive season and a peaceful and prosperous 2024.
Read more...
---
Different fences for different farmers
Gallagher Perimeter Security, Alarms & Intruder Detection Agriculture (Industry)
Far beyond the simple delineation of boundaries, fencing serves as a dynamic solution to address various needs, from ensuring the security of farms and protecting livestock to defining property lines and enhancing aesthetic appeal.
Read more...
---
Integrating farming and security solutions for productivity
Security BIS Agriculture (Industry) Integrated Solutions
Security challenges are a harsh reality in South Africa, particularly for those in remote areas. Sadly, recurring rural crimes like farm attacks and livestock theft are part of the farming community's lives.
Read more...
---
Enhanced cellular connectivity is critical for farm safety
Infrastructure Agriculture (Industry)
In South Africa, the safety of our rural communities, particularly on farms, is a pressing concern. Nearly 32% of South Africa's 60 million people live in these areas, where security challenges are constantly in the spotlight.
Read more...
---
All aspects of data protection
Technews Publishing Editor's Choice Information Security Infrastructure AI & Data Analytics
SMART Security Solutions spoke to Kate Mollett, Senior Director, Commvault Africa, about the company and its evolution from a backup specialist to a full data protection specialist, as well as the latest announcements from the company.
Read more...
---
Identity verification and management trends
Technews Publishing Information Security
Insights into what we can expect from identity fraudsters and the industry next year, ranging from criminal exploitation of AI and digital IDs to multi-layer fraud protection and the need for more control over personal information sharing.
Read more...
---
Tech developments lead hologram growth in 2024
News & Events Security Services & Risk Management
Micro-lenses, micro-mirrors and plasmonics are among the rapidly-emerging optical devices that have evolved on the back of holographic and diffractive technologies, and are seen as part of the natural evolution of optical science by R&D teams.
Read more...
---
Service orientation and attention to detail
Technews Publishing Editor's Choice Risk Management & Resilience
Lianne Mc Hendry evolved from working for an accounting firm to an accomplished all-rounder familiar with the manufacturing, distribution, and system integration aspects of the security industry value chain.
Read more...
---
Are you leaving money on the table?
Editor's Choice Security Services & Risk Management
How many customers have you helped since starting your business? Where does most of your new business come from? If the answer is not from your database's existing customers, you might have a problem.
Read more...
---
Consolidated cybersecurity management
Technews Publishing Editor's Choice Information Security Infrastructure
SMART Security Solutions spoke to Gareth Redelinghuys, Country Managing Director, African Cluster at Trend Micro, to find out what makes Trend stand out from the crowd and also its latest market offerings.
Read more...
---