printer friendly version
Mines can create value with effective fire suppression
Issue 5 2021
Mining (Industry)
South Africa has a commendable record for mining safety. Mining accidents cost the lives of 11 000 workers between 1984 and 2005, but significant efforts have been made to change that rate and in 2019 the number fell to 51. Even though that is still 51 deaths too many, it demonstrates that the mining sector and Department of Mineral Resources and Energy have the right priorities.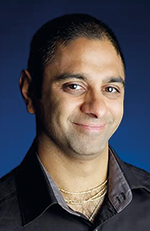 Chetan Mistry.
South African mines can now close in on zero safety incidents, explains Chetan Mistry, marketing and strategy manager for Xylem Africa.
"A lot of good mining safety comes down to individual and shared responsibility, coupled with technologies that create a safer environment. If mining operations can justify the cost requirements of an effective safety system, instead of a minimally viable option, we can create mines that are safe for all workers, using technology to automate safety responses and reinforce safety habits across mining sites, above and underground."
The key to justifying the costs of fire suppression systems is by amplifying the value of this investment. Modern fire suppression and ventilation systems, used in Xylem's safety solutions, can double as both improving safety measures and supporting resilient business operations.
Every incident on a mine can shut down operations. The right systems provide both early detection of problems and quick interventions to prevent and contain incidents of fire and fumes. If a safety system can't be available, temporary pumps and suppression systems can keep workers safe and the site running.
"Detection is better than cure, especially in mines where you have a tinderbox of different flammable materials. It's not just about fire suppression. Fumes from a fire are more likely to overwhelm miners than the flames are. If you can detect these early and respond to them automatically, you cause much less business disruption," says Mistry.
Mining companies can gain a lot more value from fire suppression and ventilation systems if they consider a few key issues:
• Routinely exercise the pumps, ensuring they operate as required. Maintain a regular testing schedule and don't only rely on vendor inspections.
• Efficient ventilation is crucial, especially for detecting vapours before they become a problem. Understanding air velocity will help operators stay ahead of any fire and ventilation-on-demand systems can direct air where needed, thus not wasting power and ventilation on unoccupied parts of the mine.
• Understand the volume of water required by the system, based on the likely fire environment it has to suppress. A single sprinkler can easily use 50 litres of water in a minute. Consider what is required to meet any fire risks and also keep in mind the impact of flooding.
• Canisters and piping containing suppression agents can be monitored in real-time to report on their status and levels. This can cut down substantially on the costs of inspections.
• Likewise, it's very important to know the state of pressure in the fire suppression system. Pressure should always be maintained in case of a fire event. Low pressure can result from undiscovered leaks. Too much pressure is not good either, as the system could go off randomly or be damaged when discharging water. Use sensing and controller equipment to monitor and maintain steady pressure.
• Locate fire pump rooms for easy access during fire demand situations. Though it may be tempting to incorporate a pump room into the facility as much as possible, consider how a fire could impede access to it, then look at a new location or measures to keep access available during an emergency, such as mobile fire extinguishers around the room.
• Ventilation curtains can isolate and control the flow of vapour in different parts of the mine. A real-time monitoring system automatically detects and reroutes vapours away from occupied areas.
• One suppression system does not fit all scenarios and can raise expenses with much less impact. Mines should use a blend of water-based and liquefied gaseous systems. The respective systems have pros and cons – sprinklers might leak and liquefied gas operates under high compression. But when used in the proper context, they are both affordable and highly effective.
• Pumps are important. A well-designed pump system will rely on the right amount and choice of pump units and ensure that water reaches all areas of the mine. There are terrific options for both permanent and temporary fire-prevention pumping systems. Just buying pumps until a system can operate is inefficient and likely to cost much more in the long run.
• Turnkey fire suppression systems are very robust and cover all the needs of modern mines, including certified components and prefabricated skid/house packages. By using these components and the design expertise of a partner such as Xylem, fire suppression systems become very affordable and still exceed performance and value expectations.
Xylem takes mining safety very seriously. We blend our knowledge around mining with innovative safety products and market-leading pumping systems. Even though every mine is unique, we can scale our experience to bring affordable systems into any environment, reduce your risk and raise the value of your health and safety investments.
Further reading:
Client satisfaction boosted by 85% at Thungela Mine
News & Events Security Services & Risk Management Mining (Industry)
Thorburn Security, a division of Tsebo Solutions Group, has announced its recent collaboration with Kwa-Zulu Natal security company, Ithuba Protection Services, as part of its Enterprise Supplier Development (ESD) initiatives across Africa.
Read more...
---
New data services from HPE
Mining (Industry)
HPE transforms data lifecycle management with new data services; built on HPE Alletra Storage MP offering intuitive cloud experience, high performance scale-out storage, and hybrid data protection delivered through HPE GreenLake.
Read more...
---
AI technology to empower vertical markets
Dahua Technology South Africa Mining (Industry) Surveillance Products & Solutions
Dahua WizMind is a full portfolio of solutions comprising project-oriented products that use deep learning algorithms to provide more business value to its global customers and deliver reliable and comprehensive AI solutions for vertical markets.
Read more...
---
Maximum fire protection for the most dangerous places
Fire & Safety Mining (Industry) Products & Solutions
Africa's heavy mining and resource processing industries are some of the continent's leading economic lights. They also present some of its toughest fire safety challenges on the planet.
Read more...
---
Directory of Product and Solution Suppliers
Mining (Industry)
The Directory of Product and Solution Suppliers for the mining industry includes the details of companies that provide products, advice and services to the mining sector, primarily, but not limited to the areas of security and risk.
Read more...
---
The importance of the operator's frame of reference
Leaderware Editor's Choice Surveillance Security Services & Risk Management Mining (Industry)
The better the operator's frame of reference and situational awareness, and the more informed they are in dealing with CCTV surveillance in the mining industry, the more successful they are likely to be in surveillance.
Read more...
---
The art of drive and focus
Technews Publishing Editor's Choice Mining (Industry)
Riette Smeda did not find security, security found her. In doing so, she found an environment where grit and determination make all the difference in a country where crime pays.
Read more...
---
AI, risk management, and frameworks
Technews Publishing Editor's Choice Security Services & Risk Management Mining (Industry) AI & Data Analytics Risk Management & Resilience
A risk management framework is a basic necessity to meet the always-evolving criminal war against mines, perpetrated by ruthless organised crime gangs that often are better informed and resourced than their targets.
Read more...
---
Complex, but critical partner in security
Technews Publishing Bidvest Protea Coin Editor's Choice Integrated Solutions Infrastructure Mining (Industry)
Smart Security looks at how drones can be applied effectively in mine security operations. The ability to quickly gain a birds-eye view of a situation, whether security, safety or operational in nature, makes drones a significant value-add to mines.
Read more...
---
The data must flow
Technews Publishing Infrastructure Mining (Industry)
Amidst the dirt and dust, the data packets must always be moving in order for mines to remain on top of their environments, their people, their processes and equipment, and most importantly, the safety of everyone on site.
Read more...
---