printer friendly version
Residential security options
Residential Security Handbook 2021: Secure Living
Residential Estate (Industry)
The residential estate security market is ever-growing and the demand for electronic security solutions is constantly high. This is mainly due to the increase in criminal activity in residential areas. When implementing an electronic security system at an estate, there are many factors to consider to ensure the safety and protection of residents, their property, and visitors.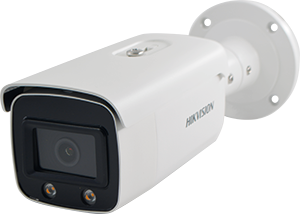 Perimeter protection
CCTV cameras are installed at strategic points to cover the perimeter/boundary walls of an estate. There are many security systems available that offer various features and functionality. The most commonly used technology is artificial intelligence. AI cameras can detect humans or vehicles and alert operators of a possible breach, allowing proactive response rather than reactive. CCTV cameras you can consider:
• Thermal bullet camera, 15 mm lens, 384 x 288 pixels, IP66.
• 2 MP ColorVu and AcuSense bullet camera, 4 mm fixed Lens, IP67.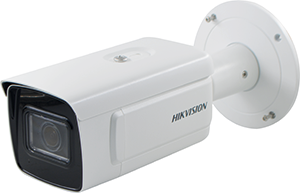 Access controlled entrance and exit gates
The implementation of boom-controlled gates with added access control devices ensures that access is restricted. Regal Distributors recommends using automatic number plate recognition (ANPR) cameras such as the 2 MP deep learning ANPR bullet camera. These cameras can record videos of the vehicle entering or exiting the premises. If the number plate is recognised and found to be a threat, an immediate alert is sent to an operator.
Control room and response
This is a vital part of the system as video feeds from the cameras are sent to the control room, to the video management system. If this information is not properly processed and displayed, the system will be ineffective. Having a VMS such as HikCentral, which can unify all aspects of the security system, is key as it allows the operator to use a single platform to view and manage information.
Additionally, a system operator plays a vital part as the link between the security system and the information provided to the response team. The operator will act if an alert is received and dispatch the response team to apprehend the suspect.
Credit(s)
Further reading:
Regal celebrates successful golf day
Regal Distributors SA News & Events
Regal Distributors held its first official Regal Golf Day on 18 October at the Glendower Golf Course in Johannesburg. SMART Security Solutions was there on a hot summer's day to meet many players and sponsors around the course.
Read more...
---
Regal launches direct-to-branch WhatsApp communication
Regal Distributors SA News & Events
With a quick scan of a QR code and a few taps on your phone, installers, integrators, technicians or even end-users can chat directly with the team at their preferred Regal branch via WhatsApp
Read more...
---
Regal fusses over Fluss
Regal Distributors SA IoT & Automation Smart Home Automation
When the team from Fluss brought their Bluetooth-enabled device to Regal's research team, they were hooked. Effortless in its simplicity, the Fluss device means no more losing remotes, endless waiting at the gate for visitors, scanning fingerprints, etc.
Read more...
---
Reliable access management for famous film location
Paxton Access Control & Identity Management Residential Estate (Industry)
The Royal Connaught Park features a private swimming pool, health and fitness suite, outdoor tennis court and onsite parking, with over 100 residents coming and going every day.
Read more...
---
Ring announces second generation indoor camera
Smart Home Automation Surveillance Residential Estate (Industry)
Introducing a removable manual privacy cover, Ring's latest indoor camera provides customers with increased privacy, control and peace of mind when it comes to home security.
Read more...
---
Securing a luxurious estate
Access Control & Identity Management Residential Estate (Industry) Products & Solutions
Turnstar Systems recently partnered with Balwin Munyaka Residential Estate to secure the entrance to its Crystal Lagoon, ensuring only authorised residents and guests can access the site.
Read more...
---
Body-worn evidence
Technews Publishing Forbatt SA Betatrac Telematic Solutions Secutel Technologies Surveillance Residential Estate (Industry) Products & Solutions
Body-worn cameras are no longer just a good idea or a luxury item; in fact, they are gaining popularity and finding use in various situations, one of these being in residential estates.
Read more...
---
Integrating control rooms and response
WatchManager Integrated Solutions Residential Estate (Industry)
Control rooms have become a standard in large estates, and remote control rooms are finding a home even in smaller estates due to cost efficiencies and the increasing reliability of analytics and artificial intelligence.
Read more...
---
The difference between a SOP and a SOP
Residential Estate (Industry) Integrated Solutions Security Services & Risk Management Risk Management & Resilience
SOPs are a touchy issue that need careful attention and automation to ensure they deliver the desired security results. Beyond design and automation, implementation is the ultimate road to success.
Read more...
---
Entrance security for residential buildings
Paxton Access Control & Identity Management Residential Estate (Industry) Products & Solutions
Home is where people should feel safe and relax. Installing a reliable access control system is vital to track and prevent non-residents from entering private areas.
Read more...
---