printer friendly version
Workforce management in the new age of COVID-19
Issue 3 2021 Editor's Choice, Integrated Solutions, Security Services & Risk Management
Workforce management (WFM) is old hat.Companies have been doing it for years. Sadly, they still seem to be figuring out exactly what it is they are supposed to be doing to really optimise their workforce and the company's overall productivity.
Now, of course, to complicate matters, we have a pandemic and many people working remotely. The old managerial style of seeing heads at desks and reporting that all is well and everyone is working hard was always popular for empire builders, although the level of productivity this management style inspired can be questioned. How do these Pointy-haired Bosses manage now that workers are no longer there? (See https://en.wikipedia.org/wiki/Pointy-haired_Boss if you are not a Dilbert fan and don't know who the Pointy-haired Boss is.)
Hi-Tech Security Solutions approached a few people involved in WFM and asked them how this industry has changed over the years and what they are seeing happening today. Perhaps the most relevant summary comes from MJ Oosthuizen, HOD technology and national sales operations manager at G4S Secure Solutions SA: "What a ride the last 10 years has been. The workforce management industry has changed beyond recognition, bringing positive change to the work lives of millions and helping businesses who rely on the deskless workforce become more efficient, productive and profitable.
"If one word can define the last decade it's disruption."
Apart from Oosthuizen, we spoke to Lawrence Dire, business development manager at EasyRoster and Johan van Heerde, GM of Skycom.
Hi-Tech Security Solutions: How has workforce management changed over the years? What are the key features and functionality businesses today require?
Oosthuizen: The last decade, especially the last year, has been known as a disruptive period.
Schedules used to be created with pen and paper. Changes to shifts used to be scribbled on a whiteboard pinned to a wall in a staff room. Staff used to write down their individual schedules on a scrap of paper (which they would inevitably lose). Managers used to spend hours on the phone trying to find replacements for shifts. In this time, there was more focus on when you should be 'working' rather than on allowing the employee to do the actual work.
This disruption has escalated the requirements for an enhanced focus on how your workforce is managed and the automation of processes. This has not only been for streamlining purposes, but offering better visibility and accountability for everyone in the chain has been a major driving factor.
Workforce management tools have evolved into the crucial piece of the puzzle that allow businesses to deliver on a more flexible and productive workforce. It doesn't end there. An intelligent workforce management solution will, for example, help you to:
• Automate schedules, based on employee skills and experience, or times of peak demand.
• Manage where scheduled hours exceed budgeted hours or if you have an 'overworked employee'.
• Gain better control and visibility into the amount of staff overtime and rationalise how the overtime works.
• Quickly measure, track and predict absence while making it easy to find cover for shifts and to manage leave applications.
• Significantly reduce margins for error by integrating payroll with time reporting and scheduling.
• Reduce the risk of non-compliance with automatic checks against working time directives and employee contracts, ensuring scheduling is always in line with legal requirements.
The main aim is to enhance the employee and the employer's experience of the work process.
Dire: We have experienced the following changes:
• The need to be efficient.
• Automation of processes.
• Paperless.
• Technology
° Biometric devices
° Systems integration, listener, online
intelligence
° Payroll
Van Heerde: Compliance recording and automation has become a large part of workforce management systems over the last five years. Fatigue management was introduced by legislation to be controlled by the employer, which entails the management of the amount of hours your employee works and rests and also the hours worked outside of normal working hours.
The XTime workforce management suite answered this with a fully-fledged fatigue management module that bolts onto the standard suite as a separate module and allows the employer to control hours per month, periods of rest between shifts, amount of overtime worked. All of these are parameter-driven and configurable per clock point, per site.
Certificate/licence/medical fitness management is also controlled by XTime to ensure employees are fit for work, have the correct credentials or the correct equipment with them before entering an area they are qualified to enter. The equipment management module ensures that compliance and safety requirements are met with respect to equipment used at the workplace.
COVID-related modules like questionnaires, thermal screening and zone occupancy control are also part of the XTime suite to ensure compliance in the workplace and to ensure a safe work environment for all.
Hi-Tech Security Solutions: How has workforce management adapted to the work-from-home trend? Are these solutions as effective with remote working?
Oosthuizen: The workforce management industry has evolved, bringing positive change to the work lives of millions and helping businesses who rely on the deskless workforce become more efficient, productive and profitable. Many systems now offer seamless cloud-based client connectivity – allowing seamless deployment where an immediate remote or 'work-from-home' scenario presents itself.
Dire: It has adapted to the new normal and the solution has never been as effective as in these challenging times as we need to accurately account for time worked. We have seen no change in terms of remote working as these solutions can be managed remotely.
Van Heerde: Remote workers are always an exception and the norm does not always apply to these employees. In a mining environment it can be solved by simply allocating a portable tablet or clock station to the shift supervisor and normal attendance clocking can take place as well as all the health and safety and compliance validations.
Working from home employees are mostly managed by other more practical means with check-ins and trackers, of which there are a vast variety available, which can easily be integrated into a workforce management platform should the situation require so. The truth of the matter is 'clocking' in for work at home does not really have any value since it does not measure productivity, results and outcomes for this type of employee and situation. Attendance is not the key when working from home where attendance is the key when you are responsible for reaching a production quota or when you have to blast underground at a mining operation.
Hi-Tech Security Solutions: Are mobile devices playing a greater role in workforce management today? Are employees comfortable with these systems on their mobile devices with all the privacy issues we face (like PoPIA)?
Oosthuizen: Mobile devices comes in all shapes and sizes. The ultimate challenge remains to have any employee treat the device with the 'same care' that he/she will treat their own purchased hardware. The willingness isn't the challenge, but the care of using the device, ensuring it's charged, kept in working order while acting to compliance is the bigger administration challenge for employers/service providers.
Dire: The want for biometric devices definitely exists but the cost of mobile devices seems to be a huge deciding factor in any industry. The feedback we have received is that employees would support the implementation of biometric devices as there would be no need for pay queries.
Van Heerde: Mobility has always been part of the workforce management solution and XTime designed and supplied a variety of portable devices in order to facilitate mobility and agility. When it comes to PoPIA, the devices never store personal information and all data are referential data/metadata, meaning that we use, for instance, a sequence number which ties everything about an employee together. The edge device thus has a sequence number and a shift code ID of an employee with additional certificate code IDs in order to do the validation, but none of that data on the edge device means anything without the main database, thus always ensuring personal data is safe and secure.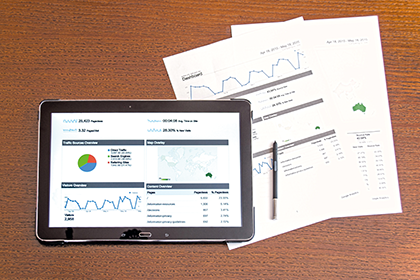 Hi-Tech Security Solutions: How do you see the workforce management market changing over the next few years?
Oosthuizen: Flexibility, scalability and user friendliness remains the key to any workforce platform. If customisation, or lack of skill for integration/changes to the platform isn't present, the solution will never be able to address the complexity of managing a workforce. As technology has advanced, it has become easier to collaborate with others regardless of where they are located.
However, with this shift in the workforce come new challenges for managers to overcome. Businesses must shift out of the traditional work model. A point to keep in mind is to ensure that regardless of how spread out the team becomes, everyone can stay on the same page about what work needs to be done, by whom and by when. Regulations and compliance need to be kept in the back of the mind and therefore solutions with a local flavour, that understand the rules of the country and compliance within the required business sector, must be adhered to. A workforce management solution is not a vanilla, one-size-fits-all offering.
Dire: We expect little to no change in the market, however, we predict a large influx of new technologies.
Van Heerde: Mobility will continue to play a role as well as the role of business intelligence to promote visibility and decision-making on-the-fly and the expansion of professional services automation, which is growing by the day as more processes are automated to improve efficiency. Many platforms are also becoming available in the form of software-as-a-service and the same goes for workforce management, where customers are starting to focus on what they are there to do whether it's mining, manufacturing etc., and employing people in those areas and outsourcing the management of the workforce and the workforce management system to suppliers that specialise in that field.
Hi-Tech Security Solutions: What do you offer the market in terms of workforce management systems and solutions?
Dire: A workforce management tool that will assist managers to roster and post the following (among other functions):
• The correct number of staff of the correct grade or rank at the correct site or location.
• Limit overtime and non-productive time as much as possible.
• Improve labour efficiency.
• Maximise profits.
Van Heerde: XTime is a specialised workforce management suite comprised of modular hardware and software components. It is designed around the multitude of business demands and aspects pertaining to the management of your workforce, health and safety, cost, security and access control. Some of the functionality we offer includes:
• XTime Web or App.
• Custom development.
• Solution management.
• Resource outsourcing.
For more information contact:
• EasyRoster, +27 10 494 2918, www.easyroster.net
• G4S Secure Solutions, +27 10 001 4500, ess@za.g4s.com, www.g4s.co.za
• Skycom, +27 10 001 4672, johan.vanheerde@skycom.co.za, skycom-solutions.co.za
Credit(s)
Further reading:
Integrated transportation security
Guardian Eye AI & Data Analytics Integrated Solutions Logistics (Industry)
HG Travel installs an AI-powered camera system integrated across 115 vehicles throughout a fleet comprising 160 vehicles of different sizes, along with predictive and self-monitoring tools to track tyre condition, fuel consumption and theft, and overall vehicle maintenance.
Read more...
---
Embracing next-generation surveillance for safer cities
Surveillance Integrated Solutions AI & Data Analytics
With the South African government highlighting the importance of building smart cities by integrating advanced technologies to make them more resilient and liveable, the role of next-generation network video and surveillance technologies cannot be ignored.
Read more...
---
From the editor's desk: A sad but exciting goodbye
Technews Publishing News & Events
Welcome to the final monthly issue of SMART Security Solutions. This is the last issue of the year and the last monthly issue we will print. The SMART Security Solutions team wishes all our readers and advertisers a relaxing festive season and a peaceful and prosperous 2024.
Read more...
---
Gallagher Security releases Command Centre v9
Gallagher News & Events Access Control & Identity Management Integrated Solutions
Richer features, greater integrations, with the release of Gallagher Security's Command Centre v9 security site management software designed to integrate seamlessly with various systems and hardware.
Read more...
---
The human factor side of video management systems
Leaderware Editor's Choice Surveillance Risk Management & Resilience
A video management system (VMS) is central to, and the most vital element to any control room operation using CCTV as part of its service delivery, however, all too often, it is seen as a technical solution rather than an operational solution.
Read more...
---
Get the basics right to win more business
ServCraft Editor's Choice Risk Management & Resilience
The barriers to entry in security are not high. More people are adding CCTV and fencing to their repertoire every year. Cowboys will not last long in a space where customers trust you with their safety.
Read more...
---
Integrating farming and security solutions for productivity
Security BIS Agriculture (Industry) Integrated Solutions
Security challenges are a harsh reality in South Africa, particularly for those in remote areas. Sadly, recurring rural crimes like farm attacks and livestock theft are part of the farming community's lives.
Read more...
---
All aspects of data protection
Technews Publishing Editor's Choice Information Security Infrastructure AI & Data Analytics
SMART Security Solutions spoke to Kate Mollett, Senior Director, Commvault Africa, about the company and its evolution from a backup specialist to a full data protection specialist, as well as the latest announcements from the company.
Read more...
---
Global strength, local craft
Impro Technologies Editor's Choice
Impro Technologies is a resounding success story. Started in South Africa, the company remains true to its roots and still designs and manufactures its access control systems and solutions in the country.
Read more...
---
Identity verification and management trends
Technews Publishing Information Security
Insights into what we can expect from identity fraudsters and the industry next year, ranging from criminal exploitation of AI and digital IDs to multi-layer fraud protection and the need for more control over personal information sharing.
Read more...
---