printer friendly version
The future of face recognition
Access & Identity Management Handbook 2021
Editor's Choice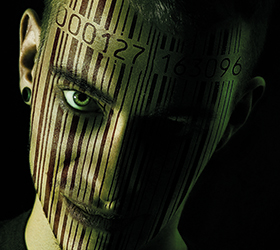 2020 was the year when face biometrics really took off, but will it last after the COVID-19 panic is over? The benefits of face recognition are many, from being a convenient and touchless modality to being something that can be expanded to other uses, such as paying for goods or installing face algorithms in cameras for mass surveillance – although that would not be very welcome.
As the quality and reliability of face recognition algorithms have improved over time, the costs have also come down (slightly), making it a more accessible identity verification mechanism. Hi-Tech Security Solutions asked two of the leading players in the market, Hikvision and Suprema, for more insight into the utility and reliability of this technology. We wanted to find out where the technology is in terms of accurate identification and verification, whether the rollout will continue post COVID, and what is on the horizon in the coming year or two.
Our respondents were:
• Alex Penhaligon from Hikvision.
• Walter Rautenbach, MD of neaMetrics, the distributor of Suprema in southern Africa.
Hi-Tech Security Solutions: The accuracy of facial recognition has improved over time, but is it at a level where organisations can rely on accurate and reliable identification and verification of individuals – even as far as banking transactions or national identification requirements?
Penhaligon: In the access control scenario, the accuracy of face recognition powered by deep learning algorithms can reach over 99% and its verification speed can be under 0,2 seconds. The enhanced verification rate and accuracy are good enough to ensure a pleasant 'touch-free' experience for users to pass through a face recognition access control – a vast improvement over swiping ID cards or fingerprint scans.
The accuracy of face recognition is mainly affected by the quality of the captured pictures, so when installing face recognition access control equipment, one should try to avoid direct sunlight and inclement weather.
Rautenbach: Yes, facial biometrics is at a level where it is reliable enough to be used. Suprema has been using face biometrics for a long time on its access control terminals. The improvement in face matching can be seen from taking users supported on the initial face readers from 1000 to 2000, 3000, 4000 and now 50 000. In access control we mostly use 1:N (one-to-many, referred to as identification, where a person is identified from a database of many pre-enrolled faces), although 1:1 (referred to as verification, where the identity presented is matched to the stored identity) is possible.
The more users you support in 1:N, the more chance of a false acceptance and for this reason it is a good measure to see the growth in accuracy by looking at the number of 1:N supported. Well, in the case of Suprema that is true because false acceptance would ruin what we are known for: being accurate.
If you look at 1:1 matching (verification), it is much easier. With 1:N matching one has to carefully manage the balance between FAR (False Acceptance Rate, where a person is falsely matched) and FRR (False Rejection Rate, where a person should have matched, but did not). If you adjust the one, it influences the other.
False acceptance is normally measured across X number of persons, stating something like one out of every 100 000 matches will be a false match. With 1:1 it is easier, because you know who is supposed to match and you can therefore increase your security level to find a high trust level. So why is this important?
When you look at banking requirements, it normally requires 1:1 matching because their databases are large and no errors based on acceptable FAR can be tolerated. When I log into my banking app and use face verification, the security levels are of such a nature that we are sure it is you. Yes, all mobile devices are not made the same way and one must deal with that, but using my face to verify is surely more secure than a PIN (of course, only if a presentation attack is not allowed).
It is for this reason that liveness detection, or Presentation Attack Detection (PAD) for these applications is extremely important. When organisations look at these issues, they should ensure they find a provider that is Level 2, or at least Level 1 iBeta compliant. iBeta, accredited by NIST (National Institute of Standards and Technology)/NVLAP (National Voluntary Laboratory Accreditation Program), certifies solutions according to ISO/IEC 30107-3 to prevent someone else from stealing your identity.
When it comes to how environmental factors impact facial recognition, the two scenarios (access control vs. personal authentication) also need to be separated. For one you use dedicated hardware and need to ensure the technology caters for this as you need to exit the building at night, especially here in SA where power can be gone at any time, as well as when the sun shines.
When it comes to personal authentication using an uncontrolled mobile device, one cannot demand the same as not all users use Apple (not that Apple will let you use its 3D technology for third-party authentication). In some cases, the user will have to be told that it's too bright or too dark and failure to comply will result in the provider having to ask you not to do banking on the beach.
Suprema's dedicated hardware is built to be able to deal with extreme situations, such as pitch darkness or very bright conditions, with our exceptional FAR and FRR far exceeding industry standards.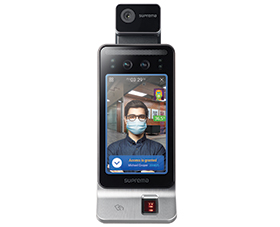 Hi-Tech Security Solutions: Do you expect the move towards touchless biometrics to continue in future? What additional solutions (apart from entrance and exit) can face biometrics be integrated into to broaden the scope of its usefulness to customers?
Penhaligon:There is no doubt that demands for non-contact face recognition access control will increase rapidly and set a new trend in the market. Access control and attendance checking are two major scenarios for face recognition applications in security market. More offices, factories and retail stores are using face recognition terminals to help manage their access control and staff attendance, which can bring them more safety and efficiency.
Rautenbach: Touchless biometrics gained popularity long before COVID-19 and this will continue. Some reasons for this are convenience, work environment (carrying boxes, dirty hands) and yes, even hygiene was a concern before.
As mentioned earlier, personal authentication using your face is almost the norm when using a smartphone and soon, if a device does not support face matching, it will be frowned upon. Often these solutions are locked down to the manufacturer, although generic on-device authentication can be used by almost any application. The key issue here is that manufacturers let the biometrics live on the device only, operating on the FIDO principle and avoiding the headaches of privacy and GDPR.
Moving one level up, many face biometrics providers can use the camera to authenticate you in a custom app, like banking or health, meaning we can have an identity which is not gone as soon as my phone is down. Additionally, I can use it on multiple platforms and can strengthen it by confirming my identity against external systems, such as citizen databases, so that we know the person is who he claims he is and is not just relying on 'knowing who the phone is supposed to belong to'.
With this, the applications have expanded dramatically, from banking, SIM card registration, mobile money, and any application you can think of. Taking this further, these apps could communicate with external platforms, such as my door controller. Now you can look at your phone and your door opens instead of having a biometric reader dedicated purely for this. This is still a bit impractical, especially when I'm on the phone or if I have to open my phone to do this, but the range of applications within the limitations that exist are increasing.
Buying burgers is a challenge though; more a people challenge than a technology challenge. There are already cameras implemented for monitoring most tills and we have the technology to do large scale matching, so the challenge is more on the Big Brother side. I might trust McD, but what if they are hacked, will that mean that the rest of the world knows that I like double cheese with extra chili?
If my potential cholesterol problems leak it is not the end of the world, but having the potential of my movements being revealed might be a concern, especially if someone found out I just scanned at international departures and that my home is available for 'take all you can'. The applications are not really limited by the technology, but more about how I feel about my privacy and who has the right to record this.
When implementing this there are normally strict opt-in requirements, unless government decides they have the right in view of public security. We will still be talking about this for long, at least this generation. At some point in time, I think it will become so normal that we will forget our concerns, or perhaps reach a level where we are thinking "well government enforced their right to track my movement, what is the harm in all the rest knowing?" I suspect it is at this time where other technologies will become available for us to readily obfuscate our identities from the world and where, in that case, I surely want that identity to get a double cheese and extra chiliburger as I walk in.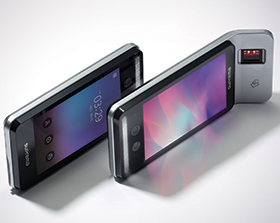 Hi-Tech Security Solutions: How has your company's facial biometric technology changed over the course of 2020? What are you expecting to see in 2021?
Penhaligon: This year, managing protection for workers, customers and visitors with the lingering effects of the pandemic posed challenges in the business world. To help businesses cope with the challenges, we have created access control solutions that employ both face recognition and thermographic technologies to make access easier and safer for work areas, to record attendance, and simultaneously screen temperatures without requiring employees to touch a terminal or gate. Reducing contact with terminals or gates – or avoiding touching anything at all – increases employee hygiene and safety when passing through access control and attendance recording equipment. And, equipped with advanced thermographic cameras, the access control terminals quickly and accurately detect elevated skin-surface temperatures for preliminary screening.
We believe that touchless access control will still be a hot trend in 2021. The application of face recognition in access control is accelerating and we think more customers will recognise the value and benefits of facial biometrics, and we can see the technology being used in wider scenarios.
Rautenbach: At Suprema, we have seen our accuracy increase so much that we can identify up to 50 000 persons without error. We have joined the bandwagon with thermal temperature reading, mask detection and 'recognition with masks', and where we previously only supported IR-based recognition, we have now implemented fusion matching algorithms to allow for more applications (such as selfie registration). We also started adding some QR code reading, which once again just opens the variety of applications that can be developed.
2021 will see us continuing on the journey of providing more options for new solutions, such as more devices focusing on the same, offering face-on-card for those who prefer to carry their data with them and improving our algorithms to delivery higher accuracy, speed and capacity.
Hi-Tech Security Solutions: What are the latest products you have on the market that make use of or include facial recognition?
Penhaligon: In 2020, we announced our new access control and time and attendance offerings, the MinMoe face recognition terminals.
MinMoe face recognition terminals are powered by a deep learning algorithm, which increases the accuracy of face recognition to over 99% and enhances verification speeds to under 0,2 seconds. Furthermore, they perform well in low- and even zero-light environments.
Equipped with dual lenses – a visible light lens and an infrared lens – MinMoe terminals will only grant access when both lenses detect the same person, as well as determine whether the face is real, not an image. This anti-spoofing technology makes access control management much safer and prevents most attendance fraud.
Along with door linkage, MinMoe face recognition terminals can be linked with NVRs for data recording and storage. They can also be linked with network cameras to allow video recording of the scene when any pre-set events are triggered. Additionally, MinMoe products provide an abundance of third-party integration options for extensive compatibility, allowing quick and cost-effective connections between MinMoe face recognition terminals and customers' existing door control and attendance systems.
Rautenbach: Suprema commercially launched its first face biometrics products over 10 years ago and since then has been constantly improving them. This year saw the release of the FaceStation F2 that comes as a pure face terminal or as an option including face and fingerprint biometrics.
The major improvements in the F2 are:
• It's now IP65 rated and can therefore be implemented inside or outside. Anyone can make an IP65 device, but in the case of facial biometrics, to make sure it still works is another story. The F2 can now reliably work outside.
• Compared to its smaller brother, the FaceStation 2, which supported 3000 identities, the F2 supports up to 50 000 in identification mode. In the same breath, it must be noted that even the FaceStation 2 has been upgraded to support 4000 faces.
• We previously only supported infrared-based recognition. The reason for this was to avoid the susceptibility of visual face recognition to bright and no light, and most importantly, liveness detection. This had some limitations because you could only enrol on a Suprema device and not with a webcam or mobile phone. The F2 now supports a fusion algorithm to expand its functionality. Users and visitors can now be enrolled remotely via mobile phones and on first contact be secured as the device converts it to a fusion template that offers the flexibility of visual face recognition, but the security of IR face recognition.
• Where the FaceStation 2 had to be upgraded with an Airfob patch to support mobile credentials, the F2 includes mobile support off the shelf.
• Both the FaceStation 2 and F2 now support temperature reading with the Suprema thermal camera.
• The F2's larger touchscreen opens up the flexibility for application capability and solution implementations.
The F2 is not a replacement for the FaceStation 2 and FaceLite, which still have an ongoing position in our lineup and provide clients with several options for face recognition.
2021 will see Suprema's face recognition expanding to some new products ideal for visitor management and similar applications.
Credit(s)
Further reading:
From the editor's desk: A sad but exciting goodbye
Technews Publishing News & Events
      Welcome to the final monthly issue of SMART Security Solutions. This is the last issue of the year and the last monthly issue we will print. We are witnessing digitisation across all industries, and ...
Read more...
---
Hik-Connect for Teams released
Hikvision South Africa Products & Solutions Surveillance
Hikvision has released an update for its security management platform; Hik-Connect for Teams not only meets the specific needs of individual users, but also caters to various medium-sized businesses (SMBs) and multi-site management scenarios.
Read more...
---
The human factor side of video management systems
Leaderware Editor's Choice Surveillance Risk Management & Resilience
A video management system (VMS) is central to, and the most vital element to any control room operation using CCTV as part of its service delivery, however, all too often, it is seen as a technical solution rather than an operational solution.
Read more...
---
Get the basics right to win more business
ServCraft Editor's Choice Risk Management & Resilience
The barriers to entry in security are not high. More people are adding CCTV and fencing to their repertoire every year. Cowboys will not last long in a space where customers trust you with their safety.
Read more...
---
All aspects of data protection
Technews Publishing Editor's Choice Information Security Infrastructure AI & Data Analytics
SMART Security Solutions spoke to Kate Mollett, Senior Director, Commvault Africa, about the company and its evolution from a backup specialist to a full data protection specialist, as well as the latest announcements from the company.
Read more...
---
Global strength, local craft
Impro Technologies Editor's Choice
Impro Technologies is a resounding success story. Started in South Africa, the company remains true to its roots and still designs and manufactures its access control systems and solutions in the country.
Read more...
---
Securing easy access
Suprema neaMetrics Access Control & Identity Management
Securing access to hospitals and healthcare institutions presents a unique set of challenges, because these facilities operate 24/7, have highly 'open' access in public areas and require a strict level of security.
Read more...
---
Identity verification and management trends
Technews Publishing Information Security
Insights into what we can expect from identity fraudsters and the industry next year, ranging from criminal exploitation of AI and digital IDs to multi-layer fraud protection and the need for more control over personal information sharing.
Read more...
---
Hikvision unveils range of network speakers
Hikvision South Africa Integrated Solutions
Hikvision has recently unveiled its latest audio product line, featuring various advanced network speakers. Each product is designed to meet different application needs, ensuring flexibility and adaptability across numerous environments.
Read more...
---
New T&A terminal features revolutionary AI technology
Suprema News & Events Access Control & Identity Management AI & Data Analytics
Suprema has launched BioStation 2a, the world's first deep learning-based fingerprint recognition solution, providing powerful access control features and an improved ability to extract templates from low-quality fingerprints.
Read more...
---