printer friendly version
Scanning for gold
Issue 8 2020 Asset Management, EAS, RFID, Products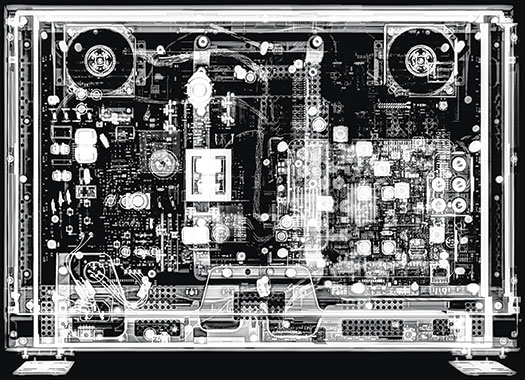 Given the precarious security situation in the world today, the need for screening people, containers of various sizes and baggage to detect illicit goods, stolen items and weapons is more important than ever. South Africa is no different and may be more in need of scanning solutions than most other countries due to the abnormally high crime levels.
Metal detectors aimed at scanning people and assets have been available for many years and have undergone significant development over that time. One of the companies that offers various scanning options is Saflec, which designs and manufactures locally for customers around the world.
As with other areas of the security market, the metal detection market is also finding that customers looking for a specific point solution are becoming a rarity and today the primary desire is for a solution that covers multiple products and areas. In the metal detection market, especially when looking at human scanning, COVID-19 has resulted in a surge in requirements for touchless access control integrated with the scanning process.
David Corder, general manager at Saflec Systems, says the company has noticed more interest in touchless biometrics of late. Chief among them are facial recognition, but also touchless fingerprint biometrics. One of the integrations Saflec has done includes the MorphoWave fingerprint reader to allow for touchless access as part of the scanning process.
This does not mean that older access control technologies are being done away with. As the already poor economy suffered under COVID-19, Corder notes that some customers are replacing traditional fingerprint readers for card or fob access solutions – which are also touchless in as far as the person doesn't need to touch the reader, only their access credential.
He adds that Saflec is doing a number of integration projects to ensure that touchless biometric systems can be used seamlessly with its technologies. "We have already integrated the CMITech EF-45 iris scanner. This product has a recognition rate of less than one second across a 10 000-person database. The Virdi AC-7000 facial recognition device has also become part of a complete solution Saflec can supply. This has a database of 60 000 faces when used for 1:1 matching, and 3000 when used as a 1:N device."
Products in the market
As an example of the detection products Saflec offers at the moment, the Panache is a multi-zone walk-through metal detector with 15 individual zones which can be calibrated separately. It also includes an audio function that varies the tone of the audio alarms dependent on the height at which the metal is carried by the person being scanned. The unit uses microprocessor technology with a touchscreen for inputting the various functions. The indication of where the metal is located is also displayed down each side, as well as on the central display.
The range of products on offer ranges from the Panache down to handheld wands and even single board controllers for metal detection equipment. Naturally, battery backup facilities are available which will allow operation of detectors for up to eight hours during power outages.
Saflec also has a range of industrial metal detection systems in the market, currently being used in a variety of industries where detecting even small amounts of metal is a vital part of the organisation's security and health and safety programmes. Its Goldfinger metal detectors, for example, have an enviable reputation in the market for detecting small amounts of gold hidden on or in a body.
While quality and reliability have always been key for the company, Saflec's Gordon Curr says, "In the security metal detection market, Saflec is currently experiencing stiff competition from inferior security metal detectors emanating from the East. While we focus on quality and service, some companies are taking risks by purchasing products that may leave them without support for machines that are unreliable at best, and dangerous at worst."
Credit(s)
Further reading:
Turkish university installs IDIS surveillance
CCTV, Surveillance & Remote Monitoring Products
IDIS video streamlines complex surveillance systems for learning institution, upgrading a 350-camera system with 24/7 control room monitoring to transform security for Social Sciences University of Ankara (ASBU).
Read more...
---
Telematics help protect SA trucks against expanding risks
Logistics (Industry) Asset Management, EAS, RFID
South Africa's road freight transport sector currently accounts for about 85% of all goods transported in the country and is growing rapidly annually. "To ensure that goods are delivered safely, promptly, and affordably is a challenge," says Justin Manson of Webfleet.
Read more...
---
The right security solution removes the opportunity
Asset Management, EAS, RFID Retail (Industry)
South African retailers are facing a multitude of challenges, including economic fluctuations, changing consumer behaviour, increased competition, supply chain disruptions, regulatory changes and the need to adapt to digital transformation, not to mention theft.
Read more...
---
Long-distance connectivity with Simplex ES Net Life Safety
Johnson Controls Global Products Fire & Safety Products
ES Net Network Bridge allows fire alarm system data to be transmitted across distant buildings via a customer's existing network infrastructure, improving system-wide monitoring and control in facilities and campuses where life safety networks are often widely dispersed.
Read more...
---
Visitor management via QR code
ATG Digital Access Control & Identity Management Products
ATG Digital has launched its QR Code Reader to enhance access control's security and efficiency. The new QR Code Reader enables seamless, contactless access control, creating an efficient user journey.
Read more...
---
District secures activity centre
Paxton Access Control & Identity Management Products
Paxton's Net2 access control solution is a user-friendly and flexible networked access control system, which made installing and managing access control security at an activity centre straightforward.
Read more...
---
Manage security systems remotely
Hikvision South Africa CCTV, Surveillance & Remote Monitoring IT infrastructure Products
Hikvision launched a new generation of smart managed switches that, in conjunction with the Hik-Partner Pro mobile app, enable installers to remotely deploy and configure security systems with comprehensive operation and maintenance capabilities.
Read more...
---
From overwhelm to oversight
Editor's Choice Cyber Security Products
Security automation is vital in today's world, and Microsoft Sentinel is a widely adopted, but complex answer. ContraForce is an easy-to-use add-on that automatically processes, verifies and warns of threats round-the-clock.
Read more...
---
Synology enhances functions for advanced surveillance integration
Technews Publishing CCTV, Surveillance & Remote Monitoring IT infrastructure Products
With the capability to function as both an API client and server, Surveillance Station offers a versatile platform for integration, whether it's embedding video streams into other platforms or overlaying external data onto recorded video.
Read more...
---
Simplify adoption of Generative AI
News IT infrastructure Products
Nutanix simplifies adoption of Generative AI with Nutanix GPT-in-a-Box, an AI infrastructure solution that accelerates customers' path to GPT and LLMs while keeping organisations in control of their data.
Read more...
---