printer friendly version
What does your video do for you?
CCTV Handbook 2020
Surveillance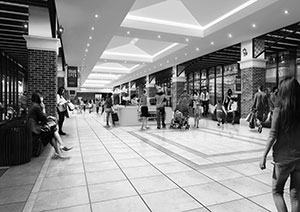 Over the past few years video has advanced considerably. Video not adapting to your needs has become somewhat old-fashioned and outdated. Hence, many manufacturers have seen the need to update their technology accordingly.
Depending on your application, you will probably view and record many cameras, whether for home or business use, but have you ever wondered what's going on at your house while you are reading this article? Is there an unwanted guest entering your premises? We as human beings thrive on information and require this to function. Hence there is a definite need for us to receive the information we require as and when we need it.
TVT has come a long way in embracing those needs. As an intelligent surveillance system, it will bring all the relevant events to your attention as and when they arise. This all begins with getting only what you need when you need it. The level of intelligence built into the technology now means you can set parameters and events and the system will bring the relevant data to your attention.
Better still, notifications and events can be conveniently pushed to your mobile device or alternatively be displayed in the target detection window of your NVR. This means multiple individuals can get valuable footage and data in real-time and act on it faster than ever before.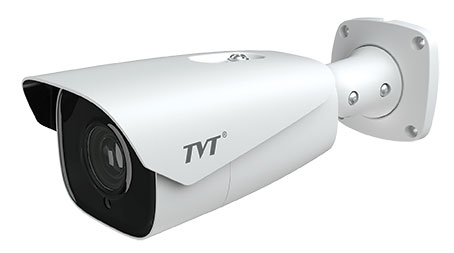 A few basic intelligent events
Automatic number plate recognition (ANPR): ANPR technology such as that found in TVT ANPR cameras can detect and identify a vehicle's number and designate it as 'friendly' or 'hostile'. It can classify the number plate in up to 16 different libraries where custom events and alerts can be set. Alerts can be sent via mobile networks to relevant individuals in the form of push notifications. Once again, risk can be mitigated before an incident. Other applications for ANPR include barrier access control, road surveillance, fleet management and investigation where up to 50 000 number plates can be stored.
Facial recognition: Facial recognition has been around for some time now in various devices and technologies. However, TVT has made it smarter and more
effective. For example, the 'Backstage Blacklist Person Warning' initiates a warning before the blacklisted person enters the premises. The backstage reminds staff to pay attention to the blacklisted persons and their behaviour. The whole process uses passive face recognition technology.
This level of intelligence puts all designated users on high alert and in the right place at the right time. Tracking can be activated and used via a jpeg overlay map of the store and one has the opportunity to track a face or person's whereabouts. Other functions can include access control and temperature detection.
Object classification: The TVT E3 series cameras have the ability to classify objects and determine if they are motorised or human. This gives you the ability to set up human intrusion detection whereby only humans entering a specific area will alert you. As with all TVT events, one has the opportunity to define the events and generate the appropriate actions. This is a great way to drastically reduce those irritating false alarms in any control room environment.
What makes TVT AI stand apart?
TVT is one of a few brands that have developed intelligence for entry level and advanced security cameras and NVRs. TVT has exceptional ways of bringing information to your fingertips. You can choose your cameras and level of intelligence based on your priority requirements without breaking the bank.
The next time you come across an incident or are preparing a solution, think artificial intelligence (AI), think TVT. Whatever your intelligence requirement – it is now possible and affordable.
Credit(s)
Further reading:
Pentagon appointed as Milestone distributor
Elvey Security Technologies News & Events Surveillance
Milestone Systems appointed Pentagon Distribution (an Elvey Group company within the Hudaco Group of Companies) as a distributor. XProtect's open architecture means no lock-in and the ability to customise the connected video solution that will accomplish the job.
Read more...
---
Hik-Connect for Teams released
Hikvision South Africa Products & Solutions Surveillance
Hikvision has released an update for its security management platform; Hik-Connect for Teams not only meets the specific needs of individual users, but also caters to various medium-sized businesses (SMBs) and multi-site management scenarios.
Read more...
---
The human factor side of video management systems
Leaderware Editor's Choice Surveillance Risk Management & Resilience
A video management system (VMS) is central to, and the most vital element to any control room operation using CCTV as part of its service delivery, however, all too often, it is seen as a technical solution rather than an operational solution.
Read more...
---
A simple system for complex protection
Surveillance AI & Data Analytics IoT & Automation
Reconeyez is a company that provides autonomous wireless visual verification systems with built-in artificial intelligence. Running on batteries, each device includes communication capabilities, creating a mesh network between the various devices, linking them to the control room.
Read more...
---
Revolutionise your security with integrated solutions
Secutel Technologies Products & Solutions Surveillance
By merging the capabilities of SecuVue and Secutraq, Secutel has forged a robust system empowering users to fine-tune analytics and harness facial recognition, pose detection, and XFS, among other features.
Read more...
---
Safer roads to a sustainable future
Dahua Technology South Africa Surveillance
With the ever-increasing number of vehicles on the road, it is imperative to constantly improve the quality of transportation monitoring and traffic management in urban and rural areas.
Read more...
---
From damage management to false alarm prevention
Dallmeier Electronic Southern Africa Transport (Industry) Surveillance Logistics (Industry)
Video surveillance is undergoing an exciting evolution; today's IP-based solutions can be fully integrated into digital systems. With the increasing integration of artificial intelligence (AI); logistics, in particular, can make processes more transparent and exploit previously untapped potential.
Read more...
---
Marshall Security partners with Blacklight to introduce Reconeyez to KZN
News & Events Surveillance Power Management
Marshal Security has joined forces with Blacklight Group to launch Reconeyez, a cutting-edge battery-powered surveillance platform with mesh network capability, in the KwaZulu-Natal market.
Read more...
---
Professional mobile video management in your pocket
Dallmeier Electronic Southern Africa Surveillance
With the SeMSy Mobile Client for its Domera and Panomera cameras, Dallmeier is now launching a solution that combines the functional and security requirements of professional organisations with the user-friendliness and simplicity of consumer apps.
Read more...
---
Leveraging AI to boost security in SA
AI & Data Analytics Surveillance
By shifting data analysis and processing to the edge of a company's network, decision-makers can ensure their remote offices can access real-time computing across multiple locations, supporting informed business decisions.
Read more...
---