printer friendly version
Ring Africa launches in SA
1 September 2020 Smart Home Automation
Ring Africa, whose mission is to make neighbourhoods safer, has officially launched a range of indoor and outdoor home security cameras. The suite of security options has been designed to provide a seamless ring of security in and around the homes of all South Africans.
All Ring Africa's home security offerings use HD cameras that connect to your smartphone via the Ring app. Ring cameras take less than 15 minutes to install, come in battery and wired options and start at an entry price point of R1299. You can even connect certain cameras to a Ring Solar Panel for non-stop power. Popular features include Live View and two-way talk, motion-activated recording, night vision, a 1080p HD camera and a siren.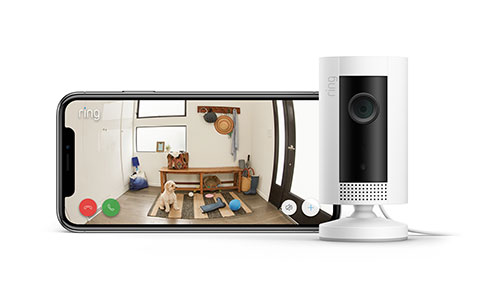 Indoor Cam.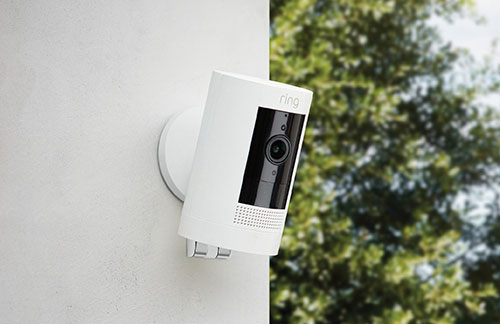 Stick Up Cam.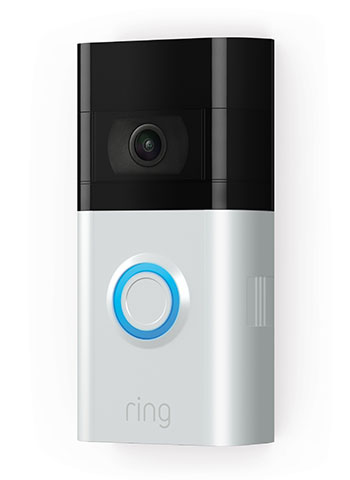 Video Doorbell 3.
"At Ring, we are continuously pushing the boundaries on bringing the most innovative devices and features to our customers," said Jamie Siminoff, Ring's founder and chief inventor. "With our growing line of both indoor and outdoor cameras, varying in size and functionality, our customers have choices when determining how best to secure their homes."
Ring Indoor Cam
With its compact design, the Ring Indoor Cam can be mounted just about anywhere in the home and features up to 1080p HD video, motion zones, night vision, two-way talk and Live View, and motion-activated recording. The device also includes privacy features that enable users to disable motion and audio recording right from the app, and an indicator light that displays whenever the camera is recording.
Ring Stick Up Cam
Look after what is important with the Ring Stick Up Cam, which can be installed pretty much anywhere − indoors or outdoors − and comes in both battery powered or plug-in power. Featuring up to 1080p HD video, motion detection, night vision, two-way talk and Live View, and a wide viewing angle, Stick Up Cam provides flexible home security and privacy wherever it's needed most.
Ring Video Doorbell (second generation)
The Ring Video Doorbell is a 2,4p Ghz Wi-Fi connected security camera. Watch over your entrance in 1080pp HD video, and see, hear and speak to visitors from anywhere. With instant mobile alerts, two-way talk and Live View, you can answer the door from your smartphone, tablet and PC.
Ring Video Doorbell 3
The new Ring Video Doorbell 3 has improved motion detection and enhanced dual-band Wi-Fi alongside the features Ring users know, including a 1080pp HD camera, two-way talk and Live View. The Ring Video Doorbell 3 builds upon the great features of the Ring Video Doorbell 2 to now include a new, adjustable motion zone, called near zone, which can detect motion within 1,5 to 4,5 m of the front door, as well as enhanced dual-band 2,4p Ghz/5Ghz Wi-Fi for improved connectivity.
With Alexa compatibility, users can simply say, "Alexa, show me the front door," to see their Ring Video Doorbell 3's Live View, or say, "Alexa, answer the front door," to begin speaking with whoever is at their door. In addition, with linked devices, available across all Ring products, users can link their doorbell to compatible Ring cameras to create an integrated, security system.
Ring Video Doorbell 3 includes Privacy Zones, which allow users to exclude areas of the camera field of view from video recording. Similar to all of Ring's doorbells and cameras, Ring Video Doorbell 3 features toggles that allow users to turn off video or audio recording for an extra layer of privacy, at any time.
Ring Africa products are now officially available in South Africa through the following retailers – Takealot, Builders Warehouse, iStore, Incredible Connection and Leroy Merlin.
Further reading:
Connected-home predictions for 2021
Issue 9 2020
The global smart home market is forecast to grow to $53,45 billion in size by 2022. Veego Software offers five predictions for smart home automation in 2021.
Read more...
---
Protecting you and your home with IoT
25 November 2020 , Smart Home Automation, Smart Home Automation
IoT technology gives people the power to keep a watchful eye on what is important to them, whether they are 200 metres or 200 kilometres away.
Read more...
---
Is working from home the silver bullet you think it is?
Issue 8 2020 , Smart Home Automation
One of its biggest impacts on society and business is WFH, an acronym that came out of nowhere to become a household word.
Read more...
---
Multi-tenant access control
Issue 5 2020, Suprema , Smart Home Automation
Suprema controls access to mixed-use development that is an icon of sustainable environmental growth.
Read more...
---
Collaborative security in communities
Issue 5 2020
Want to change the dialogue around security in South Africa? Work together. Communities can fundamentally change the face of crime.
Read more...
---
Technology and new systems
Issue 3 2020, Fidelity ADT , Smart Home Automation
The SA crime profile, along with its unique socio-economic landscape, means that South Africa's security industry is one of the oldest bespoke private security industries in the world.
Read more...
---
Huawei includes Namola safety app
Issue 1 2020
Huawei has partnered with South Africa's personal safety app, Namola, to ensure that more South Africans have access to the service.
Read more...
---
Do you have the smarts?
November 2019
Melissa Davidson from lighting retailer The Lighting Warehouse offers an overview on their latest smart LED ceiling light, which also acts as a Bluetooth speaker.
Read more...
---
The top five holiday scams
November 2019
The holiday season is a sea of shopping, laughter, gifts and entertainment. It is also a swamp of security risks and hacks and fraudsters, lurking on the edges of the festive fun.
Read more...
---
Be awake to the deepfake
November 2019
SA's Wireless Application Service Providers' Association is advising smartphone users alarmed by the 'deepfake' phenomenon that the expected promulgation of South Africa's Cybercrimes and Cyberbullying Bill is imminent.
Read more...
---