printer friendly version
Efficient storage for security
Issue 7 2020
CCTV, Surveillance & Remote Monitoring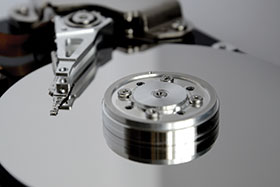 Due to the growing presence of sophisticated cameras, new video requirements for quality, longer retention times and the need to support modern use cases like computer vision, AI etc., there is a dramatic increase in the amount of storage and computing power required to support today's safety and security systems.
To accommodate these advances, organisations now need a safety and security solution that is enterprise-ready, secure and scalable, with an open architecture that is flexible enough to accommodate current and future disparate data sources, as well as their computing and storage needs.
However, adoption of enterprise solutions has been slow due to barriers of deployment complexity and the need for technical know-how. Customers today are expecting 'IT grade' infrastructure for safety and security systems.
Dell Technologies' IoT solution for safety and security is a hyperconverged infrastructure (HCI) solution powered by vSAN-ready nodes/VxRail and Dell EMC storage (Isilon/ECS) that helps lower these barriers. The solution from Dell provides enterprises, cities, transportation entities and organisations an easy way to deploy, manage and scale a safety and security system with maximum availability. It's a pre-validated, pre-integrated, and pre-certified HCI solution built on trusted technology that reduces time-to-value through automated deployment, features a transparent centralised console and offers futureproofing scalability.
This purpose-built solution provides visual data from any number of data streams and delivers true vision by empowering you to think, plan and act in ways that benefit the security and safety of your organisation.
Supporting intense workloads
The server component is Dell EMC VxRail, which delivers true vision by incorporating PowerEdge server technology optimised for HCI. It's purpose-built to support intense workloads with large numbers of transactions and huge masses of data. With this solution, security applications and resources become virtualised, scalable, automated and orchestrated.
Dell helps generate the value of the solution in your specific operation and delivers true vision by means of:
1.) A virtual appliance that consists of VxRail/vSAN ready nodes and Isilon/ECS.
2.) Controlled, predictable implementations.
3.) An industry-leading virtualisation engine.
4.) Unwavering attention to solution validation.
5.) Robust, well-proven technology components.
6.) Expert guidance and collaboration to deliver value throughout the technology lifecycle.
Thanks to its design, Isilon extends true vision by solving the top safety and security challenges organisations face today, while delivering the best storage retention value – from 300 TB (terabytes) to 50 PB (petabytes) and more. To address the complexity of managing the storage environment, the Isilon OneFS operating system enables a single volume to be shared by all camera streams, saving enormous amounts of time in initial setup.
With Isilon's single volume, single file system architecture, storage systems are simple to install, manage, and scale to virtually any size. Simplicity also comes through because Isilon enables organisations to build a scale-out safety and security data lake where they can store their video data. This helps lower storage costs via efficient storage utilisation, eliminates islands or silos of storage, and lowers the storage management costs of migration, security and protection.
Scaling to meet increasing workloads
To solve for the challenges of scaling out efficiently, Isilon's scale-out architecture lets organisations easily scale performance and capacity based on their specific requirements. You can increase cluster capacity to PBs of storage by simply adding another node − with no downtime or disruption of the surveillance solution.
In terms of minimising data loss and countering the risk of data unavailability, Isilon offers enterprise-level data protection. From Data-at-Rest Encryption (DARE) and self-encrypting drives to quadruple failure protection, video data is protected from accidental, premature or malicious deletion. Reliability and efficiency are also improved with Isilon SyncIQ software, which delivers high-performance, asynchronous replication of unstructured data to address a broad range of data retention and recovery objectives. Features such as auto-balancing and auto-failover help administrators sleep better at night, knowing their safety and security data is safeguarded.
Find out more at:
• https://www.delltechnologies.com/en-us/converged-infrastructure/vxrail/index.htm
• https://www.delltechnologies.com/en-us/storage/powerscale.htm
Further reading:
Turkish university installs IDIS surveillance
CCTV, Surveillance & Remote Monitoring Products
IDIS video streamlines complex surveillance systems for learning institution, upgrading a 350-camera system with 24/7 control room monitoring to transform security for Social Sciences University of Ankara (ASBU).
Read more...
---
Brighter, greener, and smarter
Dahua Technology South Africa Products CCTV, Surveillance & Remote Monitoring
Dahua Technology released its new Dahua CH II Series Indoor Fine Pixel Pitch LED display, providing visual clarity and promoting energy efficiency and sustainability.
Read more...
---
Smart water management
Axis Communications SA CCTV, Surveillance & Remote Monitoring Integrated Solutions
South Africa is currently facing a water crisis, with scarcity and inefficient water management posing significant challenges to sustainable, consistent access to water. Smart technology and powerful partnerships may offer a proactive solution to SA's water crisis.
Read more...
---
Helping retailers optimise monitoring and security
Guardian Eye Retail (Industry) CCTV, Surveillance & Remote Monitoring
From a smart retail perspective, it is crucial to understand that monitoring stock and other assets through camera surveillance and a variety of Internet of Things (IoT) sensors stretches further than the stores themselves.
Read more...
---
Empowering Istanbul's public transportation
Dahua Technology South Africa CCTV, Surveillance & Remote Monitoring Integrated Solutions
Dahua's intelligent transportation solution, using technologies like DSM and AI-based passenger flow counting, has facilitated an intelligent system upgrade for nearly 6 400 minibuses and electric buses in Istanbul.
Read more...
---
Smart manufacturing redefined
Hikvision South Africa CCTV, Surveillance & Remote Monitoring Industrial (Industry)
AI and intuitive visualisation technology allows managers to monitor manufacturing sites, production, and operational processes, and to respond in real time in the event of an issue – helping to drive efficiency and productivity.
Read more...
---
AI is getting smarter, and critical infrastructure is set to benefit
Axis Communications SA CCTV, Surveillance & Remote Monitoring
With technology advancing at an astonishing pace, AI has emerged as a defining trend in today's business arena. Enterprises across all sectors are prioritising this technology, embracing its transformative potential to drive change and growth.
Read more...
---
Collaboration delivers integrated and holistic security
Guardian Eye CCTV, Surveillance & Remote Monitoring News Integrated Solutions
Guardian Eye and Lytehouse have partnered to integrate their speciality solutions and provide a holistic security offering that overcomes the fragmentation of security systems and services.
Read more...
---
Manage security systems remotely
Hikvision South Africa CCTV, Surveillance & Remote Monitoring IT infrastructure Products
Hikvision launched a new generation of smart managed switches that, in conjunction with the Hik-Partner Pro mobile app, enable installers to remotely deploy and configure security systems with comprehensive operation and maintenance capabilities.
Read more...
---
Synology enhances functions for advanced surveillance integration
Technews Publishing CCTV, Surveillance & Remote Monitoring IT infrastructure Products
With the capability to function as both an API client and server, Surveillance Station offers a versatile platform for integration, whether it's embedding video streams into other platforms or overlaying external data onto recorded video.
Read more...
---