printer friendly version
No downtime for transport security
Issue 7 2020
Logistics (Industry)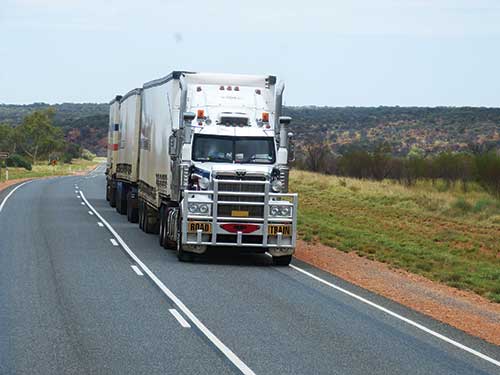 The COVID-19 lockdown saw a significant decrease in the amount of goods in transit in South Africa, and a subsequent reduction in criminal activity in the sector due to the slowdown in demand for most goods, except essentials. Sadly, this was a temporary decline.
As soon as personal protective equipment (PPE) was required, this cargo became a target for criminals and companies transporting it once again needed assistance in securing their cargo. One of the companies assisting in this security process is Secure Logistics, headed by Andre Du Venage, who is also the chair of the local TAPA (Transported Asset Protection Association) workgroup.
Secure Logistics has been in operation since 2009 and offers a range of services, from cargo monitoring as it reaches the country, through to securing goods in transit (including armed escort services). While the slowdown did impact business initially, Du Venage notes that it is picking up, although there are some changes in the way some customers are operating.
For one, he believes imports will most likely be via sea in future, with fewer companies binging goods in via airfreight. This will reduce the costs, but will also demand improved strategy planning as the sea route is slower, but able to handle more cargo. With a longer time to market and more goods in transit, an integrated, longer-term plan will need to be put in place to ensure security to the point of delivery as well as security for goods while in warehouses.

Andre Du Venage.
Another change in the market is that companies don't see security providers simply as an expense they have to pay, but are engaging more on security matters to inform themselves on what the best options are to transport their goods securely. If everyone works together, says Du Venage, the industry will be able to focus on security as a whole and hopefully make a dent in the endless hijackings and other crimes.
TAPA standards updated
While TAPA's annual conference has been cancelled this year, its training is still going but has moved online in South Africa and internationally. Du Venage hopes to see the conference back next year as there is value in meeting people in the real world as opposed to only in a video conference. Virtual meetings will be common going forward, but sometimes a real handshake still counts, he states.
Additionally, TAPA has revised its Facility Security Requirements (FSR) and Trucking Security Requirements (TSR) standards. The FSR presents the minimum standards specifically for secure warehousing, or in-transit storage, while the TSR focuses exclusively on transport by truck and represents minimum standards for transporting products via road.
The new 2020 standards are available on the TAPA website (www.tapaemea.com) and standards trainers are undergoing their own training before opening courses for the new standards to members and the public.
Credit(s)
Further reading:
Telematics help protect SA trucks against expanding risks
Logistics (Industry) Asset Management, EAS, RFID
South Africa's road freight transport sector currently accounts for about 85% of all goods transported in the country and is growing rapidly annually. "To ensure that goods are delivered safely, promptly, and affordably is a challenge," says Justin Manson of Webfleet.
Read more...
---
What South Africans need to know about smart devices
Technews Publishing Editor's Choice
We live in a world surrounded by smart devices, from our pockets to our driveways and living rooms.
Read more...
---
Synology enhances functions for advanced surveillance integration
Technews Publishing CCTV, Surveillance & Remote Monitoring IT infrastructure Products
With the capability to function as both an API client and server, Surveillance Station offers a versatile platform for integration, whether it's embedding video streams into other platforms or overlaying external data onto recorded video.
Read more...
---
Planning for the worst is key to success
Technews Publishing Security Services & Risk Management
Planning for the worst is key to success when disaster strikes. Amidst frequent load shedding and often unpredictable stages of power outages, many businesses are concerned about the possibility of a total blackout.
Read more...
---
SMART Surveillance Conference 2023
Technews Publishing Editor's Choice CCTV, Surveillance & Remote Monitoring Conferences & Events
Some people think the future is all about cloud technologies, but the SMART Surveillance conference demonstrated that AI is making edge surveillance much more attractive, over distributed sites, than ever before.
Read more...
---
From the editor's desk: Is security the new analogue?
Technews Publishing News
      Back in the old days, when I started with SMART Security Solutions (or Hi-Tech Security Solutions, as it was known then), one of the major 'revolutions' of that time was the imminent demise of analogue ...
Read more...
---
Milestone celebrates women in security
Milestone Systems Technews Publishing Editor's Choice News Conferences & Events
The Milestone Systems' African team wanted to express their appreciation for the incredible contributions of the women in the security industry and held a breakfast in honour of the hard-working women in the industry on 8 August.
Read more...
---
Enhancing innovation with training
Technews Publishing Impro Technologies Editor's Choice
Innovation is key to the success of any company in the security market, but ensuring those who sell and support your product are able to promote and support the brand name is critical.
Read more...
---
Cost cutting vs cost optimisation
Technews Publishing Cyber Security
While South Africa has fended off the threat of recession after recording a slight growth in the first quarter of 2023, the global tech industry is still being cautious as it prepares to weather a storm.
Read more...
---
Same GPS, different application
Logistics (Industry) Security Services & Risk Management
AI systems can predict optimal routes based on driving behaviour and have the potential to reduce crime statistics and save lives on and off the road and enable sustainable economic growth.
Read more...
---