printer friendly version
Software-defined everything
Issue 7 2020
IT infrastructure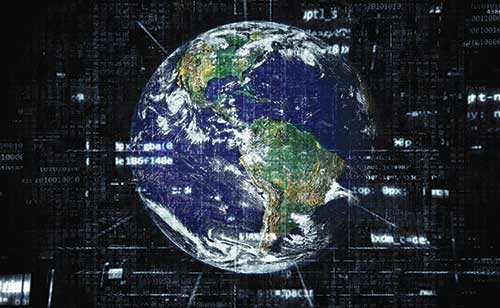 Organisations' IT strategies are essential for their business strategies to succeed. For these digital initiatives to work, businesses need to ensure that a secure and robust infrastructure is in place. Smart Internet of Things (IoT) devices are notorious for increasing the available attack surface and must be properly secured. User experience that is crucial for any digital initiative to work needs a robust network that can prioritise application traffic dynamically.
With this in mind, BCX today announces the launch of its end-to-end Software-Defined Network (SDN) suite of products, offering multi-domain integration to effectively manage expansion in mobile, IoT, cloud, and security technologies. With end-to-end SDN, BCX helps organisations tackle performance, security, and management challenges involving highly distributed applications, data, users, and devices.
Using intent-based networking, Software-Defined Networks transforms a hardware-centric, manual network into a controller-led network that captures business intent and translates it into policies that can be automated and applied consistently across the network. The goal is for the network to continuously monitor and adjust network performance to help assure desired business outcomes.
"Intent-based Networks (IBN) work by having the network administrator define a desired state of the network. The automation protocols monitor the network and execute operation improvements until the network is optimised. "This is a stark departure from the way enterprise networks are managed today," explains Julian Liebenberg, chief of converged communications at BCX. "Currently, configuration is manual, and algorithmic validation is absent whereas IBN monitor, identify, and react in real time to changing network conditions."
The product suite allows a user to connect to an application regardless of where that user is. It addresses campus and branch access networks with Cisco DNA, WANs with Cisco SD-WAN, and distributed application environments with Cisco ACI. The multi-domain architecture applies consistent policy and assurance across the domains.
"Every customer is looking for agility, but not at the expense of security, visibility, or control. Combined with our world-class partners and global support and services, we are delivering peace of mind while accelerating our customers' cloud strategies," says Garsen Naidu, country manager Cisco South Africa.
Features and benefits
• Proactive management – use network monitoring and analytics, aided by machine learning, to pinpoint, report, and remedy issues before they become problems.
• Simplified operations – centralise network policy control, automate management, and integrate IT workflows.
• Secure your business- rely on user identity as a security perimeter. Detect threats in one domain and remediate throughout the network.
• Enhance application experience – optimise application delivery, from the data centre and the cloud to campuses and branches.
• Transform your infrastructure – software-define everything, applying intent-based networking consistently throughout the enterprise.
• Investment for innovation – deliver IT and business innovation now and in the future, built on an open, intent-based networking platform.
Further reading:
The future of innovative business lies at the edge
IT infrastructure
Connectivity issues previously limited Edge's potential, but innovations like 5G and IoT have made it seamless. The data generated by connected devices enhances analytics, and AI improves customer experiences.
Read more...
---
AI-powered cyber protection for consumers
IT infrastructure Cyber Security
Acronis Cyber Protect Home Office is designed for the evolving landscape of cyber threats by integrating Acronis' cyber protection and secure backup solutions, combining AI-powered defence mechanisms, robust data backup, remote management tools, and mobile device protection.
Read more...
---
Paratus signs re-seller agreement with Starlink for Africa
News IT infrastructure
Pan-African telco and network services provider Paratus Group announced it has entered an agreement as a distributor for Starlink's high-speed services across the African continent, available immediately in Mozambique, Kenya, Rwanda and Nigeria.
Read more...
---
What is the 3-2-1 rule
IT infrastructure
Data corruption is a bit like a car accident. It does not happen often to a person, but when it does, even a minor fender bender can create inconvenience, and a major smash can cause months, even years, of problems.
Read more...
---
Undersea cable incidents highlight need for network resilience
IT infrastructure
South Africa's undersea cable network is an indispensable digital lifeline, tethering the country to the global digital community. Daily, these cables process terabytes of data, underpinning near every local sector.
Read more...
---
Secure backup strategies imperative for business continuity
IT infrastructure Cyber Security
Cybercrime is on the rise, and businesses need to adjust how they manage their data to fend off attackers, or risk irreparable damage, writes Lisa Strydom, Senior Manager Channel and Alliance for Africa at Veeam Software.
Read more...
---
The state of edge security report
News IT infrastructure
Edge computing has grown from being a niche use case in a handful of industries to offering a major opportunity for enterprises across industries to spread computing power around the world.
Read more...
---
Managing the allure of Azure (without the costs)
IT infrastructure
Microsoft Azure has proven an appealing digital solution for organisations wanting to embed digital and embrace digital transformation, but the cost has to be carefully managed.
Read more...
---
Migrating to the cloud? Beware the many hurdles
IT infrastructure Security Services & Risk Management
While there are undoubtedly many benefits, there are also numerous hurdles to cloud adoption. Some of the biggest challenges revolve around managing cloud spend, understanding the cost components of cloud infrastructure, and how those costs can scale.
Read more...
---
How managed services keep the edge ecosystem afloat
IT infrastructure
A survey by the Uptime Institute found that the impact of data centre downtime has grown in severity, making the availability (of data centres), at the core and at the edge, a key concern for organisations.
Read more...
---