printer friendly version
Cost-effective smart building retrofit system
Issue 5 2020
Smart Home Automation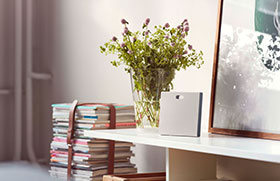 Retrofitting older building stock with 'smart' automation solutions is now possible with the latest Hager system introduced locally by leading supplier ElectroMechanica (EM).
Known as coviva, the system does not require extensive construction work in order to be installed, or even additional cable routing, as it is an entirely retrofittable wireless solution, according to Ryan Whitelaw, EM product manager for building automation.
"While this particular Hager product is not new internationally, we have just launched it in South Africa, which is slowly aligning itself with the trend towards increased building automation in advanced markets like Europe and the US," Whitelaw comments.
The coviva system is ideal for retrofitting, modernising, or upgrading, and also dovetails with the higher-end Hager domovea KNX system. "The latest launch means EM can now comfortably supply either spectrum of the market demand, and can therefore cater for a broader range of clients, from home owners to commercial, retail, hospitality, and industrial."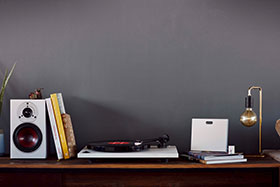 The secret to the cost-effectiveness of the coviva system lies in its micromodules, which are easy to install, monitor, and control. Once installed behind existing switches or connection boxes, the micromodules communicate wirelessly in order to automate multiple functions. Once connected, the micromodules can instantly control dimming systems, on/off switches, raising/lowering blinds and more. Each micromodule has a colour-coded function indicator for quick programming.
The micromodules have been designed specifically to deliver exceptional wireless reach. This means they can penetrate two concrete slabs, and still transmit up to 30 m indoors, while outdoors their reach can extend up to 100 m in an open area.
The coviva system can be combined with additional Hager products such as the domovea system, while the KNX wireless standard allows for built-in flexibility. By combining micromodules with the coviva smartbox and app, an ordinary building can be transformed effortlessly into a truly 'smart' building.
With coviva, individual functions can not only be controlled, but also combined, which means that entire scenarios can be created and retrieved upon demand, such as 'morning' or 'evening'. Called 'covigrams', these scenarios can be created simply in the app by means of an intuitive menu with understandable 'if-then' functions.
For more information contact Karen Zotter, ElectroMechanica, +27 11 249 5000, karenz@em.co.za, www.em.co.za
Credit(s)
Further reading:
Multi-tenant access control
Issue 5 2020, Suprema , Smart Home Automation
Suprema controls access to mixed-use development that is an icon of sustainable environmental growth.
Read more...
---
Collaborative security in communities
Issue 5 2020
Want to change the dialogue around security in South Africa? Work together. Communities can fundamentally change the face of crime.
Read more...
---
Technology and new systems
Issue 3 2020, Fidelity ADT , Smart Home Automation
The SA crime profile, along with its unique socio-economic landscape, means that South Africa's security industry is one of the oldest bespoke private security industries in the world.
Read more...
---
Huawei includes Namola safety app
Issue 1 2020
Huawei has partnered with South Africa's personal safety app, Namola, to ensure that more South Africans have access to the service.
Read more...
---
Do you have the smarts?
November 2019
Melissa Davidson from lighting retailer The Lighting Warehouse offers an overview on their latest smart LED ceiling light, which also acts as a Bluetooth speaker.
Read more...
---
The top five holiday scams
November 2019
The holiday season is a sea of shopping, laughter, gifts and entertainment. It is also a swamp of security risks and hacks and fraudsters, lurking on the edges of the festive fun.
Read more...
---
Be awake to the deepfake
November 2019
SA's Wireless Application Service Providers' Association is advising smartphone users alarmed by the 'deepfake' phenomenon that the expected promulgation of South Africa's Cybercrimes and Cyberbullying Bill is imminent.
Read more...
---
Reasoning with crime is like reasoning with death
November 2019
Have you noticed how many excuses a person or a management team can lay on the table when it comes to security?
Read more...
---
Not-so-safe travels
November 2019, Kaspersky
Kaspersky research of the RevengeHotels campaign aimed at the hospitality sector, has confirmed that in Latin America, Europe and Asia have fallen victim to targeted malware attacks.
Read more...
---
Digitise your access control
October 2019, dormakaba South Africa
With Evolo, you can open your doors using anything from an access card, key fob, or even a smartphone without any extra hardware.
Read more...
---