printer friendly version
85% of South African businesses are vulnerable to disruption
Issue 3 2020
Editor's Choice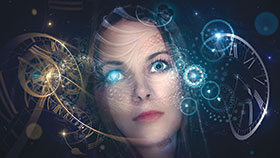 Disruption is an inescapable and growing threat across industries in South Africa. Accenture's 2020 Innovation Maturity Index shows that the majority of South African companies are vulnerable. That's because they are playing it safe. It's risky. The winners are innovating.
As the success of digital giants like Netflix, Google and Amazon illustrate, innovation is the source of the disruption. It is also the antidote to being disrupted. Accenture's research bears this out. The companies that are beating disruption, just 7% of South African companies compared to 14% of companies globally, are innovating, using digital technologies to grow and reshape their core businesses into new businesses.
As part of its Innovation Maturity Index study, Accenture conducted interviews with 100 South African C-suite executives from 14 industries to understand how their businesses are preparing for, and are positioned to deal with disruption. Their responses are cause for concern:
• 75% expect their industry to be disrupted by new innovations in the next three years, especially from new competitors and technologies.
• 50% say they are not prepared for disruption.
The research indicates that all industries are facing disruption, but 85% (versus 70% of companies globally) of South African companies are highly susceptible to future disruption.
Why is innovation so important in South Africa right now?
"South Africa is facing enormous challenges, including high unemployment, low skills levels and declining productivity and competitiveness. To stimulate economic growth, it needs to address fundamentals like improving infrastructure, healthcare, education and broadband reach and costs. Rapid advances in digital technologies offer both business and government a way to rapidly address key issues, introducing efficiencies and new business models and opening up immense opportunities for value creation," says Vukani Mngxati, CEO of Accenture in Africa. "But unleashing that value requires a strong innovation capability."
"In South Africa and globally, the gap between companies on the winning side of innovation and those being disrupted by it is growing," says Rory Moore, innovation lead for Accenture in South Africa.
"When companies are in the middle of disruption, they typically make cautious moves, focusing their energies and resources on the core business that generates most income and profits. Unfortunately, as disruption escalates and business growth begins to moderate, companies that have not kept pace with change – by, for example, adopting new technologies to increase efficiencies and business agility, innovate and enter new markets – find themselves ill-equipped to compete. For them, the economic opportunity is often visible but unreachable; it cannot be attained with their existing business models or capabilities.
"Companies that aim to drive growth and thrive in the digital era have much to learn from the disruptors – the high-growth companies that are on the winning side of disruptors.
What do Innovation Champions do differently?
"Companies that thrive in the age of disruption actively innovate. They have and are investing in innovation aggressively. And they take a focused and decisive approach to innovation: it is change-oriented, outcome led and disruption-minded," explains Yusof Seedat, Accenture Head: Global Geographies Research, Growth and Strategy.
These companies build deliberate innovation structures and they embed innovation in their everyday business by adopting seven innovation practices – they are hyper relevant, network-powered, technology-propelled, asset-smart, inclusive, talent rich and data-driven.
"Of these practices, becoming data driven is the alpha trend among Innovation Champions," notes Seedat. "It powers a 'wise pivot', enabling these companies nurture and grow their core while also growing and scaling new business."
"Playing it safe could cost companies in South Africa everything," says Mngxati. "Companies must innovate, adopting new technologies and approaches to strengthen their core and pivot to the new if they hope to hold their position in a disrupted market. Taking the first steps now can help them build a foundation that will enable them to grow, compete and thrive in a digital era."
For more information, contact Accenture South Africa, Jonathan Mahapa, +27 11 208 3947, jonathan.mahapa@accenture.com
Further reading:
What South Africans need to know about smart devices
Technews Publishing Editor's Choice
We live in a world surrounded by smart devices, from our pockets to our driveways and living rooms.
Read more...
---
From overwhelm to oversight
Editor's Choice Cyber Security Products
Security automation is vital in today's world, and Microsoft Sentinel is a widely adopted, but complex answer. ContraForce is an easy-to-use add-on that automatically processes, verifies and warns of threats round-the-clock.
Read more...
---
SMART Surveillance Conference 2023
Technews Publishing Editor's Choice CCTV, Surveillance & Remote Monitoring Conferences & Events
Some people think the future is all about cloud technologies, but the SMART Surveillance conference demonstrated that AI is making edge surveillance much more attractive, over distributed sites, than ever before.
Read more...
---
Has your business planned for the worst?
Editor's Choice Cyber Security Security Services & Risk Management
Incident response is a specialised part of security, like a hospital's intensive care unit: IR kicks in when the organisation detects a breach of its systems to stop criminals from doing more damage.
Read more...
---
Making a difference with human intelligence gathering
Kleyn Change Management Editor's Choice
Eva Nolle believes that woman should stand their ground as they often bring an entirely different skill set to the table, which enhances the overall service delivered.
Read more...
---
Milestone celebrates women in security
Milestone Systems Technews Publishing Editor's Choice News Conferences & Events
The Milestone Systems' African team wanted to express their appreciation for the incredible contributions of the women in the security industry and held a breakfast in honour of the hard-working women in the industry on 8 August.
Read more...
---
Supporting CCTV intelligence with small and big data
Leaderware Editor's Choice CCTV, Surveillance & Remote Monitoring
The increasing development of AI and its role in enhancing investigation-led surveillance, and the increasing capacity of control rooms and local analysts to deliver data in return, can increase the synergy between intelligence and surveillance.
Read more...
---
Overcoming resistance to changing your current operating model
Editor's Choice Integrated Solutions
Business survival goes beyond cutting costs and driving efficiency, it's about using data and technology as strategic assets to develop speed, agility and resilience, keep up with customer demands, beat the competition and grow the business.
Read more...
---
The road to Zero Trust not necessarily paved with gold
Editor's Choice Access Control & Identity Management Cyber Security
Paul Meyer says that while Zero Trust must be the goal, there are a few potholes to navigate on the journey. Here he expands on these caveats, but also exposes the greatest ally of Zero Trust.
Read more...
---
More agile, flexible access management
ASSA ABLOY South Africa Editor's Choice Access Control & Identity Management
Tim Timmins from ASSA ABLOY Opening Solutions examines the growing shift towards cloud access management. How can organisations benefit, and what should they look for when choosing a cloud access control solution?
Read more...
---