printer friendly version
85% of South African businesses are vulnerable to disruption
Issue 3 2020
Editor's Choice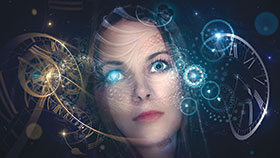 Disruption is an inescapable and growing threat across industries in South Africa. Accenture's 2020 Innovation Maturity Index shows that the majority of South African companies are vulnerable. That's because they are playing it safe. It's risky. The winners are innovating.
As the success of digital giants like Netflix, Google and Amazon illustrate, innovation is the source of the disruption. It is also the antidote to being disrupted. Accenture's research bears this out. The companies that are beating disruption, just 7% of South African companies compared to 14% of companies globally, are innovating, using digital technologies to grow and reshape their core businesses into new businesses.
As part of its Innovation Maturity Index study, Accenture conducted interviews with 100 South African C-suite executives from 14 industries to understand how their businesses are preparing for, and are positioned to deal with disruption. Their responses are cause for concern:
• 75% expect their industry to be disrupted by new innovations in the next three years, especially from new competitors and technologies.
• 50% say they are not prepared for disruption.
The research indicates that all industries are facing disruption, but 85% (versus 70% of companies globally) of South African companies are highly susceptible to future disruption.
Why is innovation so important in South Africa right now?
"South Africa is facing enormous challenges, including high unemployment, low skills levels and declining productivity and competitiveness. To stimulate economic growth, it needs to address fundamentals like improving infrastructure, healthcare, education and broadband reach and costs. Rapid advances in digital technologies offer both business and government a way to rapidly address key issues, introducing efficiencies and new business models and opening up immense opportunities for value creation," says Vukani Mngxati, CEO of Accenture in Africa. "But unleashing that value requires a strong innovation capability."
"In South Africa and globally, the gap between companies on the winning side of innovation and those being disrupted by it is growing," says Rory Moore, innovation lead for Accenture in South Africa.
"When companies are in the middle of disruption, they typically make cautious moves, focusing their energies and resources on the core business that generates most income and profits. Unfortunately, as disruption escalates and business growth begins to moderate, companies that have not kept pace with change – by, for example, adopting new technologies to increase efficiencies and business agility, innovate and enter new markets – find themselves ill-equipped to compete. For them, the economic opportunity is often visible but unreachable; it cannot be attained with their existing business models or capabilities.
"Companies that aim to drive growth and thrive in the digital era have much to learn from the disruptors – the high-growth companies that are on the winning side of disruptors.
What do Innovation Champions do differently?
"Companies that thrive in the age of disruption actively innovate. They have and are investing in innovation aggressively. And they take a focused and decisive approach to innovation: it is change-oriented, outcome led and disruption-minded," explains Yusof Seedat, Accenture Head: Global Geographies Research, Growth and Strategy.
These companies build deliberate innovation structures and they embed innovation in their everyday business by adopting seven innovation practices – they are hyper relevant, network-powered, technology-propelled, asset-smart, inclusive, talent rich and data-driven.
"Of these practices, becoming data driven is the alpha trend among Innovation Champions," notes Seedat. "It powers a 'wise pivot', enabling these companies nurture and grow their core while also growing and scaling new business."
"Playing it safe could cost companies in South Africa everything," says Mngxati. "Companies must innovate, adopting new technologies and approaches to strengthen their core and pivot to the new if they hope to hold their position in a disrupted market. Taking the first steps now can help them build a foundation that will enable them to grow, compete and thrive in a digital era."
For more information, contact Accenture South Africa, Jonathan Mahapa, +27 11 208 3947, jonathan.mahapa@accenture.com
Further reading:
The human factor side of video management systems
Leaderware Editor's Choice Surveillance Risk Management & Resilience
A video management system (VMS) is central to, and the most vital element to any control room operation using CCTV as part of its service delivery, however, all too often, it is seen as a technical solution rather than an operational solution.
Read more...
---
Get the basics right to win more business
ServCraft Editor's Choice Risk Management & Resilience
The barriers to entry in security are not high. More people are adding CCTV and fencing to their repertoire every year. Cowboys will not last long in a space where customers trust you with their safety.
Read more...
---
All aspects of data protection
Technews Publishing Editor's Choice Information Security Infrastructure AI & Data Analytics
SMART Security Solutions spoke to Kate Mollett, Senior Director, Commvault Africa, about the company and its evolution from a backup specialist to a full data protection specialist, as well as the latest announcements from the company.
Read more...
---
Global strength, local craft
Impro Technologies Editor's Choice
Impro Technologies is a resounding success story. Started in South Africa, the company remains true to its roots and still designs and manufactures its access control systems and solutions in the country.
Read more...
---
South Africans play a role in becoming scam victims
Editor's Choice Risk Management & Resilience
The South African fraud landscape is becoming increasingly risky as fraudsters and scammers look to target individuals with highly sophisticated scams, in an environment where it is becoming increasingly difficult for lawmakers and authorities to bring these criminals to justice.
Read more...
---
Service orientation and attention to detail
Technews Publishing Editor's Choice Risk Management & Resilience
Lianne Mc Hendry evolved from working for an accounting firm to an accomplished all-rounder familiar with the manufacturing, distribution, and system integration aspects of the security industry value chain.
Read more...
---
Are you leaving money on the table?
Editor's Choice Security Services & Risk Management
How many customers have you helped since starting your business? Where does most of your new business come from? If the answer is not from your database's existing customers, you might have a problem.
Read more...
---
Wireless fire tech offers unexpected benefits for load shedding
Technoswitch Fire Detection & Suppression Editor's Choice
For the long-suffering residents of South Africa, the policy of load shedding to help manage demand from the country's ageing and poorly maintained electrical generation and distribution system, is a major inconvenience, and it can be fatal to fire alarm systems.
Read more...
---
Consolidated cybersecurity management
Technews Publishing Editor's Choice Information Security Infrastructure
SMART Security Solutions spoke to Gareth Redelinghuys, Country Managing Director, African Cluster at Trend Micro, to find out what makes Trend stand out from the crowd and also its latest market offerings.
Read more...
---
ADI to close SA operation
ADI Global Distribution Editor's Choice
In a move that will shock the local security industry, ADI Global recently sent an email to its customers notifying them that it will cease its business operations in South Africa.
Read more...
---