printer friendly version
Financing for the systems integrator
Issue 3 2020
Integrated Solutions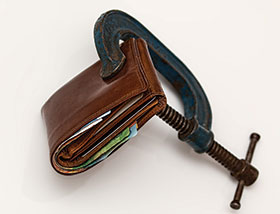 Financing is a critical aspect of providing a service for system integrators (SIs). In the current economy (even before COVID-19), budgets are tight and capital expenditure (capex) for security systems needs to go through many hoops before management approve it – if they approve it at all. Although originally an IT term, 'sweating your assets' is a reality in the security industry today.
It is important, therefore, for SIs to have the financial resources to provide services and solutions to clients, with the understanding that returns may be over the long term when selling a service in which the client pays monthly or annually over a multi-year contract. Even for clients who pay large amounts from capex, the time from project initiation until the final bill is paid means the SI needs some form of capital to keep the wheels turning until the money comes in.
While there are SIs that have the financial resources to fund themselves and their clients, many do not or will choose not to because of the economic uncertainty we face. There is also the option of obtaining finance from a dedicated financial provider, in which the client or SI gets a loan with regular repayment options, or SIs can make use of technology distributors to obtain financing, using the distributor's reach and influence to help negotiate optimal terms.
There are pros and cons for each of these models, as well as other options not mentioned. Although not the focus of this article, it should be noted that care must be taken by all parties in financing deals, as the long-term efficacy of the security system must be guaranteed. For example, getting financing and paying the SI in one or more lump sums does not leave room to negotiate service levels after the fact; while paying a monthly lease or rental amount keeps the SI focused on its client's needs.
Hi-Tech Security Solutions approached two local distributors to find out about their financing options for SIs and how they work.
Hi-Tech Security Solutions: Why does your company offer financing and what are the benefits?
Marius Stoop, Security & Communication Warehouse (SCW): SCW Finance was created to provide tailored and cost-effective financial solutions for CCTV and access control equipment. We play a strategic role by interfacing between clients and financial institutions. As SCW uses several different financial facilities, we are able to obtain finance for clients at the most competitive rates and with beneficial approval criteria.
Michael Lotter, Elvey Security Technologies: The acquisition of security and communications equipment involves a substantial capital outlay and the ongoing maintenance of the system for the period that it is in use.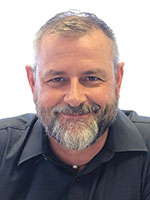 Michael Lotter.
The benefits to a client of financing a rental/lease agreement include:
• Optimised cash flow by avoiding the cost of owning and disposing of the equipment.
• Reduced risk of technology obsolescence.
• Separate billing to cost centres within the business.
• A fixed equipment cost based on actual usage.
• The option at the end of the rental term to return or replace the equipment or to extend the agreement.
• The flexibility of extending or upgrading the system during the term.
• One transaction for the hardware, software and service fees.
Hi-Tech Security Solutions: Do you have staff on hand to help the SI with all the formalities to ensure they get the best deal, and how long does it generally take to get the deal done?
Stoop: At SCW, our professional finance team handles all the financial solutions in-house, with tailored packages to suit our client's needs.
Marius Stoop.
• No deposit is payable.
• Highly competitive rates.
• No capital expenditure needed.
• Monthly rental is tax deductible.
• Various repayment options are available.
• Better profit margins.
• Dynamic financial solution.
Lotter: Elvey has asset finance experts to assist our clients to get the best finance solution based on their individual needs. Each deal is assessed on its own merits and the focus is on a quick turnaround so that the client can make an informed decision regarding their equipment purchase.
Hi-Tech Security Solutions: How important is it for a distributor to be able to offer financing today? Do you tie this service in with technical assistance to the SI as well or is it a completely separate deal?
Stoop: Financing options are an important aspect to making the entire project a reality and convenient. This is one of the many value add offerings a distributor could offer to facilitate the installer's needs and support their business.
The advantage is the 'one stop shop' approach of the installer dealing with a single source for design, supply, commissioning support and financial structures to facilitate projects.
Lotter: Upfront capital outlay is often the main obstacle when purchasing an integrated security system and businesses are often reluctant to spend capital on non-core, depreciating assets. Financing enables the client to install the correct system for their requirements without a large, upfront expense. A distributor can partner with its SIs to gain more business and to provide the best possible solution for their clients at a fixed monthly cost, which includes maintenance and insurance.
Financing through a distributor which has the combined weight to negotiate the best possible rates, as well as serve as a single point of contact, allows the SI to focus on their core business while still offering the benefits of leasing/rental to their clients.
For more information contact:
• Elvey Group, +27 11 401 6700, [email protected], www.elvey.co.za
• Security & Communication Warehouse, +27 12 653 1005, [email protected], www.securitywarehouse.co.za
Credit(s)
Further reading:
Smart water management
Axis Communications SA CCTV, Surveillance & Remote Monitoring Integrated Solutions
South Africa is currently facing a water crisis, with scarcity and inefficient water management posing significant challenges to sustainable, consistent access to water. Smart technology and powerful partnerships may offer a proactive solution to SA's water crisis.
Read more...
---
Empowering Istanbul's public transportation
Dahua Technology South Africa CCTV, Surveillance & Remote Monitoring Integrated Solutions
Dahua's intelligent transportation solution, using technologies like DSM and AI-based passenger flow counting, has facilitated an intelligent system upgrade for nearly 6 400 minibuses and electric buses in Istanbul.
Read more...
---
Collaboration delivers integrated and holistic security
Guardian Eye CCTV, Surveillance & Remote Monitoring News Integrated Solutions
Guardian Eye and Lytehouse have partnered to integrate their speciality solutions and provide a holistic security offering that overcomes the fragmentation of security systems and services.
Read more...
---
Elvey Group and Technoswitch part ways
Elvey Security Technologies Fire & Safety News
The Elvey Group (a division of the Hudaco Group of Companies) is relinquishing its distributorship of the Technoswitch brand, following Hudaco's acquisition of Brigit Fire.
Read more...
---
Smart obsession: Cities within security
Business Connexion Integrated Solutions IT infrastructure
Rebatho Madiba, from BCX, explores the security and connectivity considerations that define the development of smart city foundations, naturally, with connectivity and security the most important considerations.
Read more...
---
Project services to best-practice standards
Mustek Security Technologies Integrated Solutions
Mustek Security Technologies is dedicated to providing security solutions and distributing the full spectrum of blue-chip surveillance solution-driven products, primarily for the government and corporate arena.
Read more...
---
Rapid deployment video surveillance
Blacklight Group CCTV, Surveillance & Remote Monitoring Integrated Solutions
Kelly McLintock explores the importance of implementing rapid deployment video surveillance systems on construction sites to enhance safety, minimise losses, eliminate downtime, and promote productivity.
Read more...
---
Cultivating safer and smarter cities
CCTV, Surveillance & Remote Monitoring Integrated Solutions
As a provider of video management software (VMS) and physical security information management (PSIM) solutions, AxxonSoft enables cities to anticipate and respond swiftly to security threats through advanced video analytics and intelligent surveillance capabilities.
Read more...
---
Overcoming resistance to changing your current operating model
Editor's Choice Integrated Solutions
Business survival goes beyond cutting costs and driving efficiency, it's about using data and technology as strategic assets to develop speed, agility and resilience, keep up with customer demands, beat the competition and grow the business.
Read more...
---
Access to sustainability
Gallagher Integrated Solutions
With access control and mobile solutions rapidly advancing, businesses have an unprecedented opportunity to exceed expectations with frictionless experiences, while also cutting costs on energy efficiency and supporting sustainability efforts.
Read more...
---