Gordon Moore moves to Forbatt SA
April 2019, News
Gordon Moore is no stranger to the security market in South Africa, having led the local and regional office of an international distributor for many years. In March this year, Moore announced that he has made the move to join Forbatt SA as national sales director.
Forbatt is known for its batteries, but over the past few years the company has applied its distribution knowledge to the surveillance market in South Africa and currently represents Kedacom, NUUO and TVT exclusively in the country. Moore says his role will be to expand the market for these products, and to expand the Forbatt SA portfolio over time.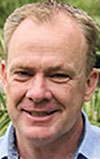 Gordon Moore.
Forbatt SA has focused on a supportive market strategy for many years. It sees its role as holding stock for its various distributors and creating demand for the brands to assist them in gaining market share. Most manufacturers have adopted this policy and have business development teams active in the region, while they make sure stock is available and their brands are adequately supported.
Moore will lead Forbatt SA's business development team in driving demand for its portfolio of products by expanding the market's understanding of the surveillance brands it represents, their capabilities and benefits. This is backed by Forbatt SA's ability to make product available wherever and whenever required, as well as its commitment to honour the warranties of the products, either by swapping out faulty products or having them repaired in its local repair centre.
This value-add, says Moore, will in turn drive business to distributors, integrators and installers who will be able to recommend and use the products with the certainty that they have a reliable back-end infrastructure to support them.
For more information, contact Forbatt SA, +27 11 469 3598, sales@forbatt.co, www.forbatt.co