May 2013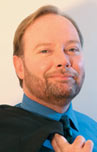 From the editors desk
Surveillance culture, good and bad
News of the bomb attack in Boston was all over the news last month, complete with some really mindless and careless speculation among TV and print journalists about who did it, who was arrested and ...

---
 
iLegal Conference 2013


Technews Publishing, Conferences, Exhibitions

Hosted by Hi-Tech Security Solutions, the recent iLegal Conference 2013 highlighted current critical issues in CCTV security surveillance in this country and launched the updated Consumer Goods Council (CGCSA) CCTV Industry Guidelines.

 
 
Shopping for the right security solutions


CCTV, Surveillance, Retail (Industry)

As the incidence of cash in transit (CIT) heists has decreased, criminals turn their attention to other targets with perceived high rewards. One of these is the retail industry.

 
 
Replacing store guards with CCTV


CCTV, Surveillance, Retail (Industry)

Delivering a cost effective system for loss prevention and customer service improvements. Milestone XProtect Enterprise IP video management helps Creaseys reduce losses at cash tills while boosting customer service.

 
 
Keeping cash safe


Technews Publishing, Risk Management

Biometrics, interlocks, cash degradation systems, time delay lockers and safes, remote opening, better physical armouring protection, tracking, CCTV, automatic number plate recognition (ANPR), DNA sprinklers and smoke cloaks are all technologies that have played a large role in the reduction in cash-in-transit incidents.

 
 
Local is lekker the world over


Technews Publishing, News

Despite facing many problems, South African manufacturers of security products manage to produce goods that are not only successfully deployed in the country, but also throughout Africa and the developed world. Hi-Tech Security Solutions spoke to four successful local manufacturers.

 
 
ANPR: Are you getting value?


Protoclea Advanced Image Engineering, CCTV, Surveillance

Automatic number plate recognition (ANPR) as a technology has been around for a while and a number of suppliers provide products to the industry. However, it has not really taken off in a big way and one wonders about the reasons for this.

 
 
Local manufacturing by the numbers


News

Hedley Davidson unpacks the realities of local manufacturing by the numbers, having been locally designing and manufacturing electronic access control since 1989. This article focuses on his belief that South African companies have the necessary ingredients to bring internationally competitive products to market.

 
 
If you build a BMS, will they install?


Technews Publishing, Enterprise Solutions

After many years and unhappy customers, most BMS systems today are open and support a variety of communications protocols. With this in hand, we should expect to see more vendors extending their BMS systems into the cloud.

 
 
Consulting services for BMS


Enterprise Solutions

Be it high-rise office buildings, libraries, hospitals and clinics, financial institutions or shopping centres, each of these commercial properties requires an unique approach to ensure that peculiar security challenges, threats and vulnerabilities are managed in such a way to contribute toward effective property management.

 
 
Video analysis from the ­user's point of view


Geutebrück SA, CCTV, Surveillance

In her fourth column on the technical essentials for effective video surveillance, Katharina Geutebrück notes that many suppliers and users have learned to their cost that marketing claims and presentations which raise expectations are not always met in reality.

 
---
Calendar of events
---
Cover Story
---
Editorial in this issue


News
Access Control
Alarms & Intruder Detection
Associations
CCTV, Surveillance
Fire & Safety
IP Communications & Network Technology
Products
Risk Management