November 2013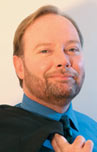 From the editors desk
Social media for the rest of us
As I write this, Twitter has just listed its shares on the stock exchange and made a few billionaires and millionaires. Sad to say, I don't fall into either of those categories. However, it does bring ...
---
 
Efficient utilisation of a guard force


neaMetrics, EasyRoster, Security Services & Risk Management

The degree of success of a guarding company is largely determined by the degree of efficiency with which the company's guard force is applied to the requirements of the company's clients.

 
 
Analysing video analytics


Tyco Security Products, VideoIQ, C3 Shared Services, CCTV, Surveillance

We spoke to Brendon Cowley, business development director for C3 Shared Services, Stephan Beckmann, product marketing manager, EMEA for Tyco Security Products, and Andrew Page Wood, MD of VideoIQ Africa to find out how the video analytics market is faring.

 
 
Adaptive IR technology


CCTV, Surveillance

Lighting is one of the most important factors in image quality. As it gets darker, a surveillance camera's ability to capture evidentiary detail such as faces and licence plates rapidly decreases. In order to overcome this, artificial sources of light can be added to the scene.

 
 
The critical relationship between CCTV operators and response ­officials


Leaderware, CCTV, Surveillance

People are the key in realising the effectiveness of CCTV systems. The aptitude, personality, motivation, physical qualities, training and skill level are all aspects that will determine whether a CCTV operator is capable of effectively detecting an incident on screen.

 
 
Giving a voice to evacuation systems


TID - Technology Innovated Distribution, Enterprise Solutions, IT infrastructure in security, Transport (Industry)

Airports, railways stations and bus depots are highly vulnerable areas in terms of passenger safety and security. One of the biggest issues faced within these large environments, where thousands of people are constantly moving around, is the adequacy of a suitable loudspeaker and evacuation system.

 
 
Diving into IP surveillance?


D-Link Africa, IT infrastructure in security

Anticipating challenges before they become problems is always a smart approach. But in the security world, when you're making the leap from installing traditional analogue CCTV cameras to IP surveillance, this think-ahead strategy is all the more wise.

 
 
Achieving assured authentication in the digital age


Access Control, Identity Management

Over the past few decades, many attempts have been made to make biometric authentication mainstream, but up until recently these have been met with numerous complications, such as less-than-perfect performance and poor reliability.

 
---
Calendar of events
---
Cover Story
---
Editorial in this issue


News
Access Control
Asset Management, EAS, RFID
Case Studies
CCTV, Surveillance
Enterprise Solutions
Identity Management
Information Security
IT infrastructure in security
Perimeter Security, Alarms & Intruder Detection
Products
Security Services & Risk Management
Training, Conferences & Events
---